After a significant slump during the height of the Covid-19 pandemic, as well as market instability, European Union house sales rebounded significantly in 2021, according to data published by Eurostat, the EU's statistics agency.
Increases in house sales were recorded in the vast majority of EU countries, with house sales rebounding by nearly 40% in Spain. In eight countries there were decreases, with the most significant fall reported in the Netherlands, where around 30% less houses were sold than in 2020.
Last year, EU house prices also increased significantly, rising by 7.7%. This is the most significant price increase since 2005 when records began. According to Eurostat, this is due to "a significant rise in transactions in 2021" following decreases in 2020 due to lockdown measures.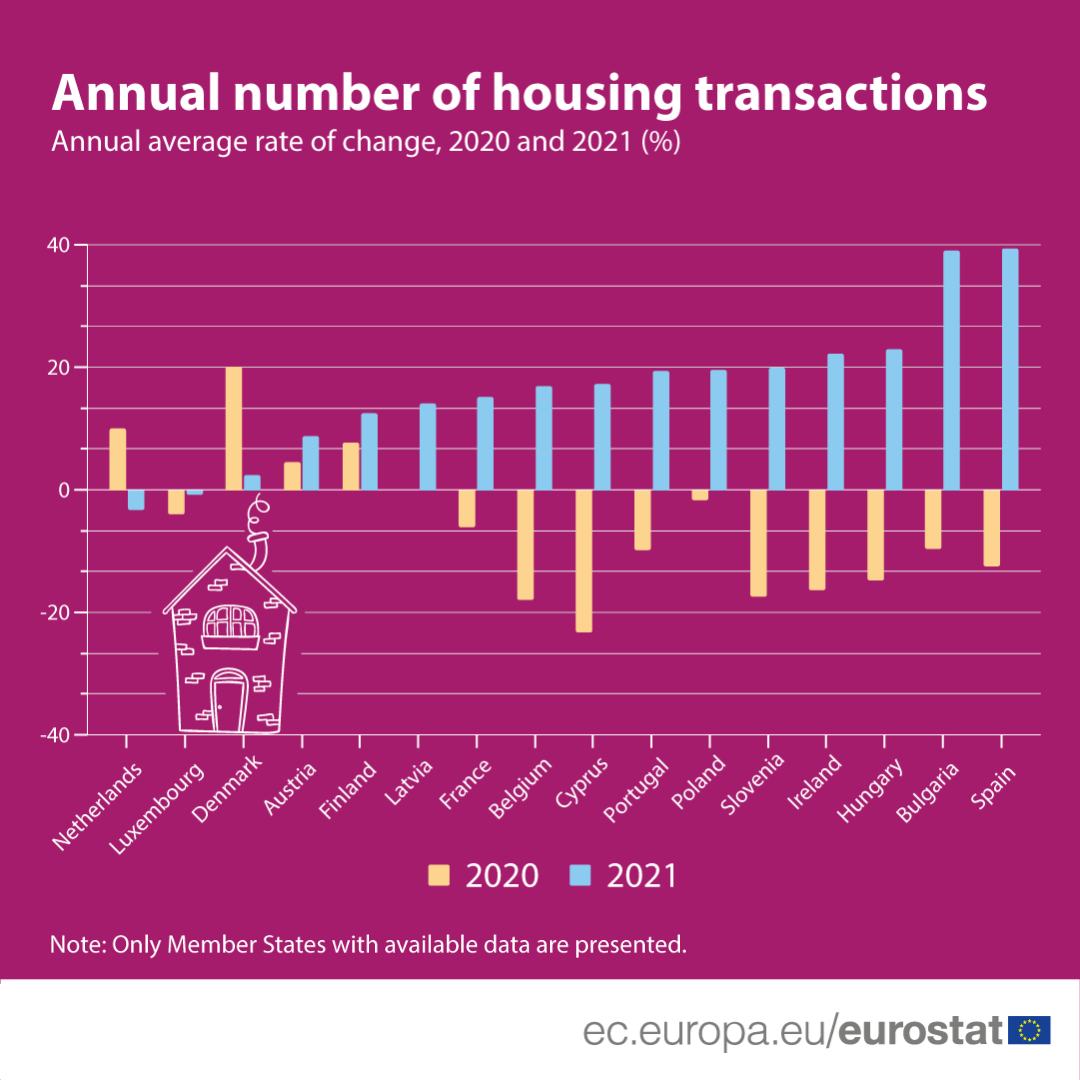 Between the end of 2021 and the start of 2022, there was a 13.9% increase in house sales in Belgium. Compared to 2020, house sales increased by 16.9% last year. The average value of housing transactions rose 25.6% last year, higher than the EU average of 20%.
Related News
Figures released by Belgium's statistics agency, Statbel, show that the average price of semi-detached and terraced apartments in Belgium was 225,000 this year, up 13% from 2021.
The sale of luxury housing properties has increased significantly in Belgium. According to Flemish newspaper Het Laatste Nieuws, 1,247 luxury houses and apartments worth over 1 million sold last year, an increase of almost 50% compared to the year before.
It is notoriously difficult for young people to get onto the property ladder in Belgium and many other EU Member States. House prices continue to rise across the EU, but wages, especially for young people, have continued to rise. This has led to an acute housing crisis in Belgium and the need for new social housing.