As details of the corruption scandal within the European Parliament come to light, the scale of the misconduct leads to broader questions about how these institutions operate and what oversight ensures that officials behave according to their position.
This latest episode demonstrates how easily the major institution can be infiltrated and the human weakness that undermines the values of the EU project. Inevitably a case such as this also highlights the lifestyle of those who are taking bribes. MEPs would undoubtedly claim to be driven by the desire to serve their citizens and improve conditions in Europe and beyond. But morals come easy with a base salary which is just shy of €90,000/year after tax.
The elevated status of diplomats is further assured by the immunity they enjoy from criminal prosecutions. In some cases, this can serve as a sort of get-out-of-jail-free card – one that a miscreant Hungarian MEP famously failed to play when he was caught without his identification at an ecstasy-fuelled "orgy" during the coronavirus lockdown in Brussels.
As the home of these institutions, Brussels is especially implicated when it comes to keeping tabs on those who can act beyond local jurisdiction. Though EU officials don't have complete impunity, they can evade the watchful eye of higher authorities – particularly if measures to ensure fair play are not applied.
This much was suggested by Alexander De Croo, who underlined the failure of European Parliament checks whilst praising Belgium's Justice Department. Yet the Prime Minister might not be so quick to assert moral superiority as it emerges that his office may indeed have approved Belgium's failed budget for which the responsible Secretary of State lost her job.
The affair has led some to question De Croo's integrity and thereby his fitness for office. Can we still trust our elected officials? Let @Orlando_tbt know.
Belgium in Brief is a free daily roundup of the top stories to get you through your coffee break conversations. To receive it straight to your inbox every day, sign up below:
On Tuesday, Belgian Prime Minister Alexander De Croo praised the work of the Belgian Justice Department in the large-scale corruption investigation into the State of Qatar buying influence in the European Parliament. Read more.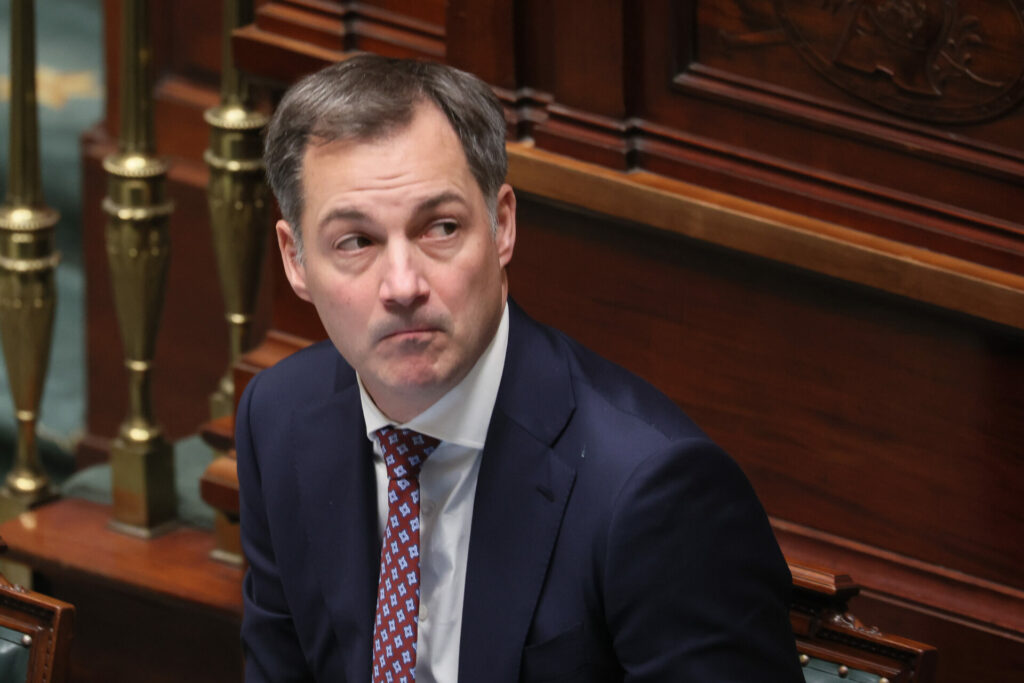 Leaked Whatsapp messages from Alexander De Croo suggest he was not completely honest regarding the budget fiasco that made Secretary of State Eva De Bleeker resign, Knack reports. Read more.
The money seized in the Qatar corruption investigation at the European Parliament – nearly €1.5 million in cash – was partly withdrawn from banks in Belgium. Read more.
"You can have less talent, less quality, you can have less money. But if you want it, if you work, if you fight, if you believe, then you can do it." Read more.
In August, Belgian-British Mack Rutherford became the youngest person to fly solo around the world, beating a record set last year by his sister, Zara. Read more.
Humanitarian worker Olivier Vandecasteele was last week sentenced to 28 years in prison after a mock trial in Iran. Prime Minister Alexander De Croo (Open Vld) and Minister of Justice Vincent Van Quickenborne (Open Vld) told Vandecasteele's family on Tuesday. Read more.
On 12 February 1874, a plaque reads, the French architect August Perret was born in a corner house in Ixelles' Rue Keyenveld. His father was a political refugee who had fled to Brussels after the Paris Commune was crushed. Read more.