It's the early afternoon, you're sitting at your desk, you've just had lunch and you feel the fatigue creeping in... Your afternoon is probably going to feel like a long struggle as the urge to sleep grows stronger. This is a feeling common to many of us.
If you've ever thought that a 20-minute nap at your workplace would help you recuperate some energy for the rest of the day, then the following should interest you.
The start-up "WeNap" promotes napping in companies by installing rest cocoons in offices. Anthony Koljaj and Paolo Capizzi install ergonomic and eco-responsible rest cocoons in companies to improve well-being at work.
"With an increasingly busy schedule, workers have less and less time to rest at night, which has an impact on their quality of life and health," the founders of WeNap say on their website. "Indeed, finding a real 'work-life balance' has never seemed so difficult."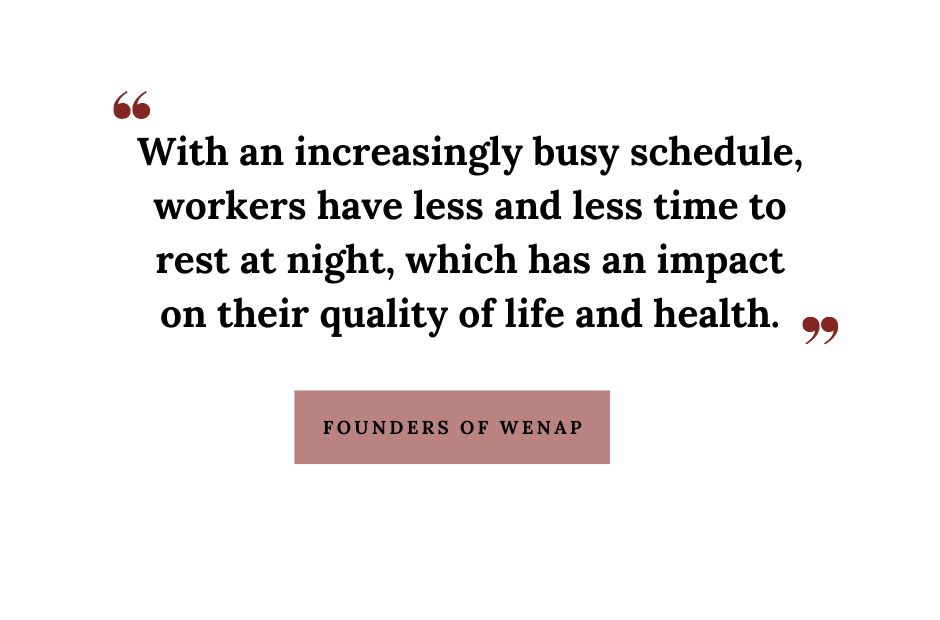 Long considered superfluous, well-being at work has been making a comeback in recent years and is becoming a major issue for companies. The cocoon isolates the napper from noise and light. Once inside, you are installed in the 'zero gravity' position.
"This is a position used by NASA astronauts during rocket take-off," continue the WeNap founders.
"The seat reclines, and all its angles have been specifically designed to provide support for the lumbar vertebrae, to minimise pressure on the lower back and legs, and to ensure optimal recovery. The idea is to take a nap of 15-20 minutes maximum because after that we would fall into a too-deep sleep cycle."
The set up also includes audio tracks to accompany the return to a state of awakening that allows us to work afterwards.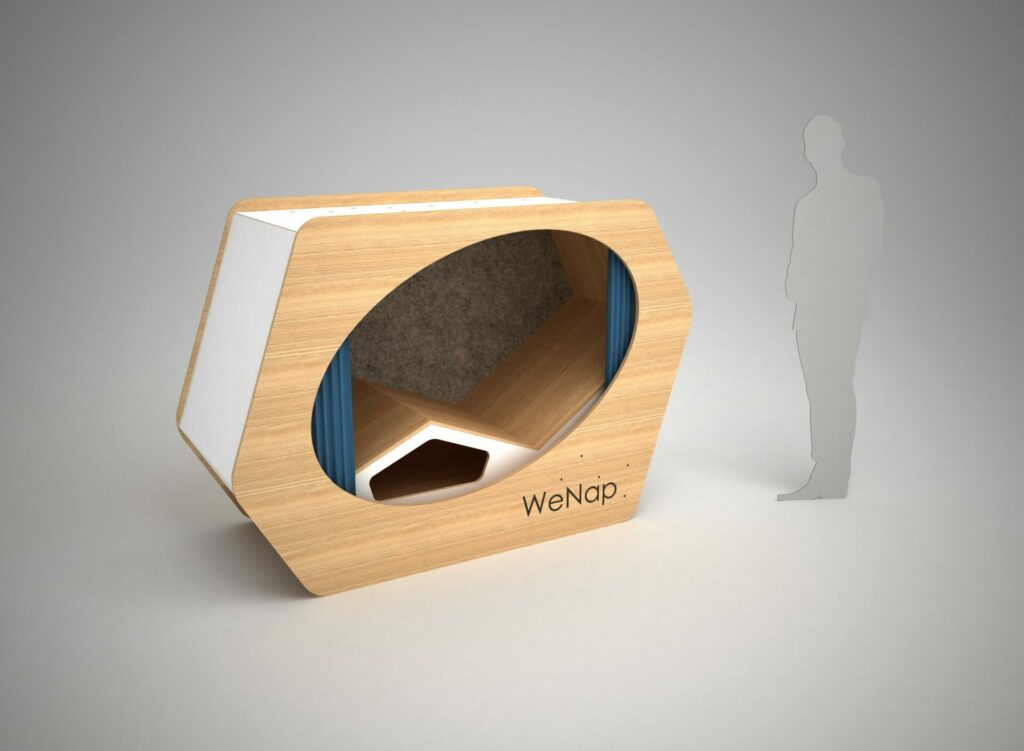 The nap is therefore coupled with a meditation session. So that several colleagues do not find themselves with the same desire to nap at the same time, an online agenda is made available to each of the rest cells installed in the companies. With one click, employees can check if the cocoon is available and can then book their slot.
Related News
The cocoons are durable and made in Europe: "We wanted to adopt the most sustainable approach possible in the choice of our materials," the founders say. "That's why we use PEFC-certified birch wood for the structure and ecological cork for sound insulation."
The cabins are designed and produced in collaboration with PureLab, a Belgian industrial design office located in Brussels. WeNap is supported by the Brussels incubator Start Lab Ichec and already has its first customers. For companies interested in having a rest cocoon at their location, WeNap works on the principle of leasing. All practical information can be found here.