As predicted, Covid-19 is officially sweeping across Belgium, increasing the number of new infections and hospitalisations, according to figures published by the Sciensano Institute of Public Health on Tuesday morning.
In the last seven days, an average of 111.3 patients suffering from Covid-19 were admitted to hospitals each day (+18%) – up from an average of around 104 hospitalisations on Friday last week. This figure only includes the number of people hospitalised because of the virus.
The total number of people infected with the virus in Belgian hospitals increased to 1,548 (+18% since last week), however, the number of patients being treated in intensive care continues to remain stable at 75. This number does include patients admitted with a different condition who later tested positive.
Cases, tests and deaths
An average of 3,153 new daily infections were identified between 1 and 7 October, up by 11% from the previous week.
Virologist Steven Van Gucht said the predicted wave "seems to be developing" at a press conference on Friday adding that it may peak in the second half of October.
Infections are increasing faster among the working population (meaning staff absenteeism is likely to increase), and as is often the case, are rising most sharply among healthcare providers in hospitals.
The average number of tests taken per day increased to 13,200, while the positivity rate has risen to 25%, meaning one in four tests has a positive result.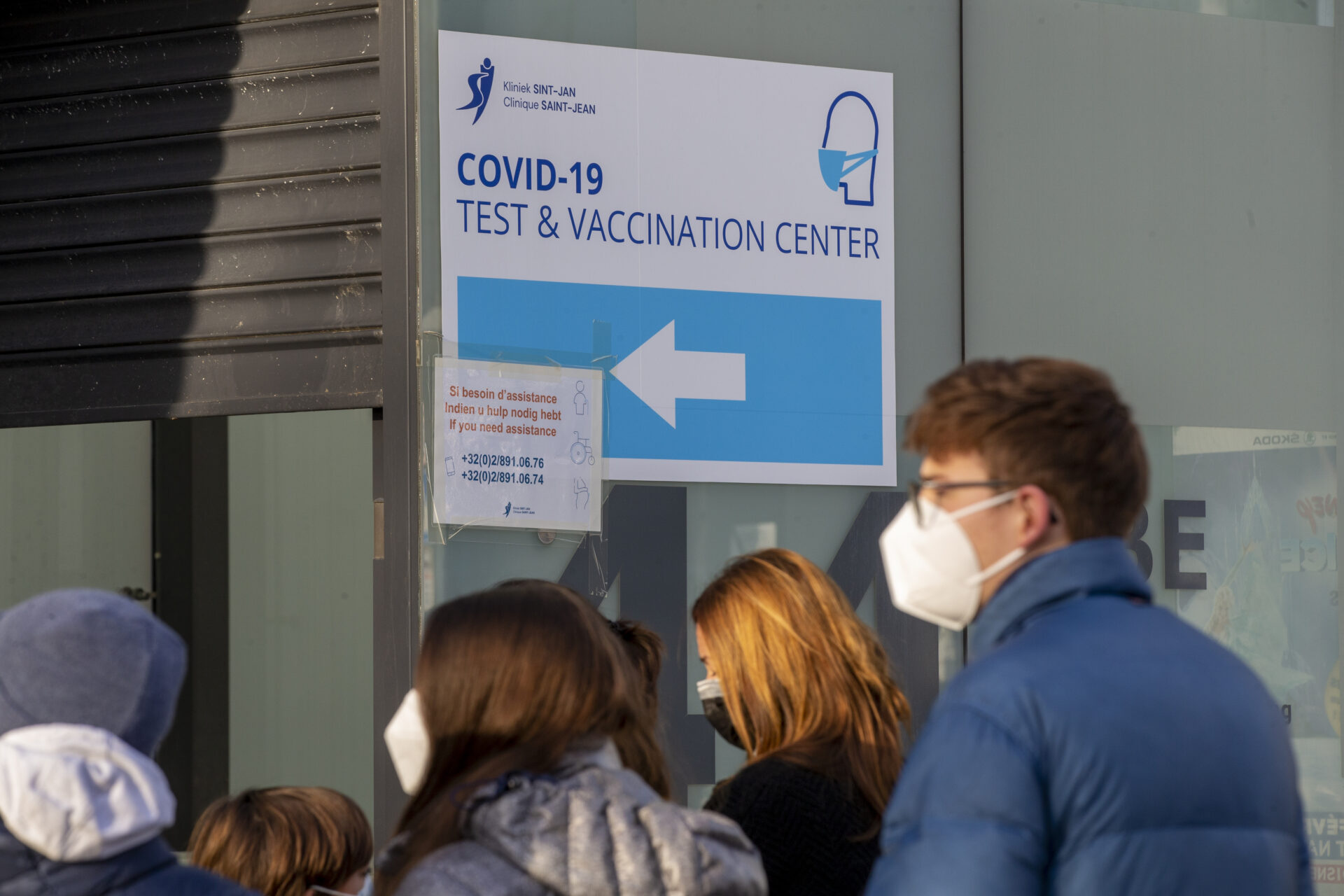 Omicron BA.5 remains the dominant strain, accounting for 86.5% of all infections. The strain is said to be no more infectious than the other Omicron subvariants but is effective at circumventing people's accumulated immunity.
In the same week, the number of deaths caused by Covid-19 has risen sharply to a daily average of 7 (+81%). The total number of deaths in Belgium since the start of the pandemic is 32,746, however, this includes people who died of another cause but who were infected, meaning it may be an overestimate of Covid-19 deaths.
Reproduction rate, incidence, and total vaccinations
The reproduction rate (the average number of people that contract the virus from each infected person) has decreased to 1.09. When this figure is above 1, it means that the epidemic is spreading more rapidly in Belgium.
The incidence (the number of new cases per 100,000 inhabitants) has increased to 362 over the past 14 days.
Related News
As of Saturday, more than 7.2 million people received a booster dose of the vaccine, representing 76% of over-18s and 62% of the entire population, while almost 2.6 million people have received a second booster dose – equivalent to 22% of the total population.
Adults across all regions in Belgium can now get their additional booster shots (without invitation in Wallonia and Brussels). Find out why this latest jab is important.
"All the figures still show that a booster dose significantly reduces the risk of hospitalisation," Van Gucht said, encouraging especially those over 50 to get their autumn vaccine.