The French-speaking Brussels Labour Court has found that, under the State Secretary for Asylum and Migration, Sammy Mahdi, there is a "deliberate, coordinated and sustained" violation of asylum seekers' right to reception in Belgium.
Legally speaking, Belgium must offer a temporary place to stay, get cleaned and eat to everyone who asks for protection, however, many (especially male) asylum seekers have to sleep on the streets for nights before a place is found for them.
"Today, not everyone was given access to the Klein Kasteeltje (a reception centre). This is a violation of the right to asylum, and the right to reception combined," Vluchtelingenwerk Vlaanderen's Thomas Willekens wrote on Twitter on Monday.
He regularly posts updates on how many single men are not given this protection, and for the last few weeks, the figure has been around 200 single men not getting access to a place to stay.
🔴Update KLK

Vandaag kreeg niet iedereen toegang tot het KLK. Schending van het recht op asiel, en het opvangrecht gecombineerd. Vorige week hadden meer dan 200 alleenstaande mannen geen opvangplaats. Onze medewerkers stonden klaar hen aan een advocaat te helpen. (1/2) — Thomas Willekens (@ThomasWilleken1) June 13, 2022
Tweet translation: See quote above. "Last week, more than 200 single men had no place to stay. Our staff were ready to help them find a lawyer."
'Organised violation'
The Brussels Labour Court has now found that the violation of this right to reception seems to be a practice that is "wanted, considered and organised" in part by Mahdi. The Public Prosecutor's Office is now analysing whether the government is committing a criminal offence by doing so.
The judgement from the court stated, "We note that Fedasil has implemented and maintained for several months a constant and generalised practice of non-compliance with the Reception Act."
The Brussels Labour Court also recalled two previous judgements from January and March this year "which remain manifestly unfulfilled to this day."
It outlined how cases of single men who apply for international protection but are not 'deemed vulnerable' by the authorities, are "only invited to register on a waiting list and, for lack of any other solution, sleep on the street until a place becomes available and Fedasil contacts them".
The judgement concludes that the present application confirms the persistence of a practice of systematic violation of the Reception Act by Fedasil.
Mahdi defence
Mahdi has responded to the court's claims on Twitter saying it was "nonsense."
"When places are limited, you have to make choices. Monthly +1,000 transit asylum seekers in Belgium who already have a bed in another EU country. Having a waiting list is necessary."
Related News
Since the beginning of this year, more than 1,400 lawsuits have been filed against Fedasil, the centre responsible for the reception of asylum seekers, for not providing asylum as stated by European law. Even though the agency was convicted in more than 1,000 cases, little changed in practice.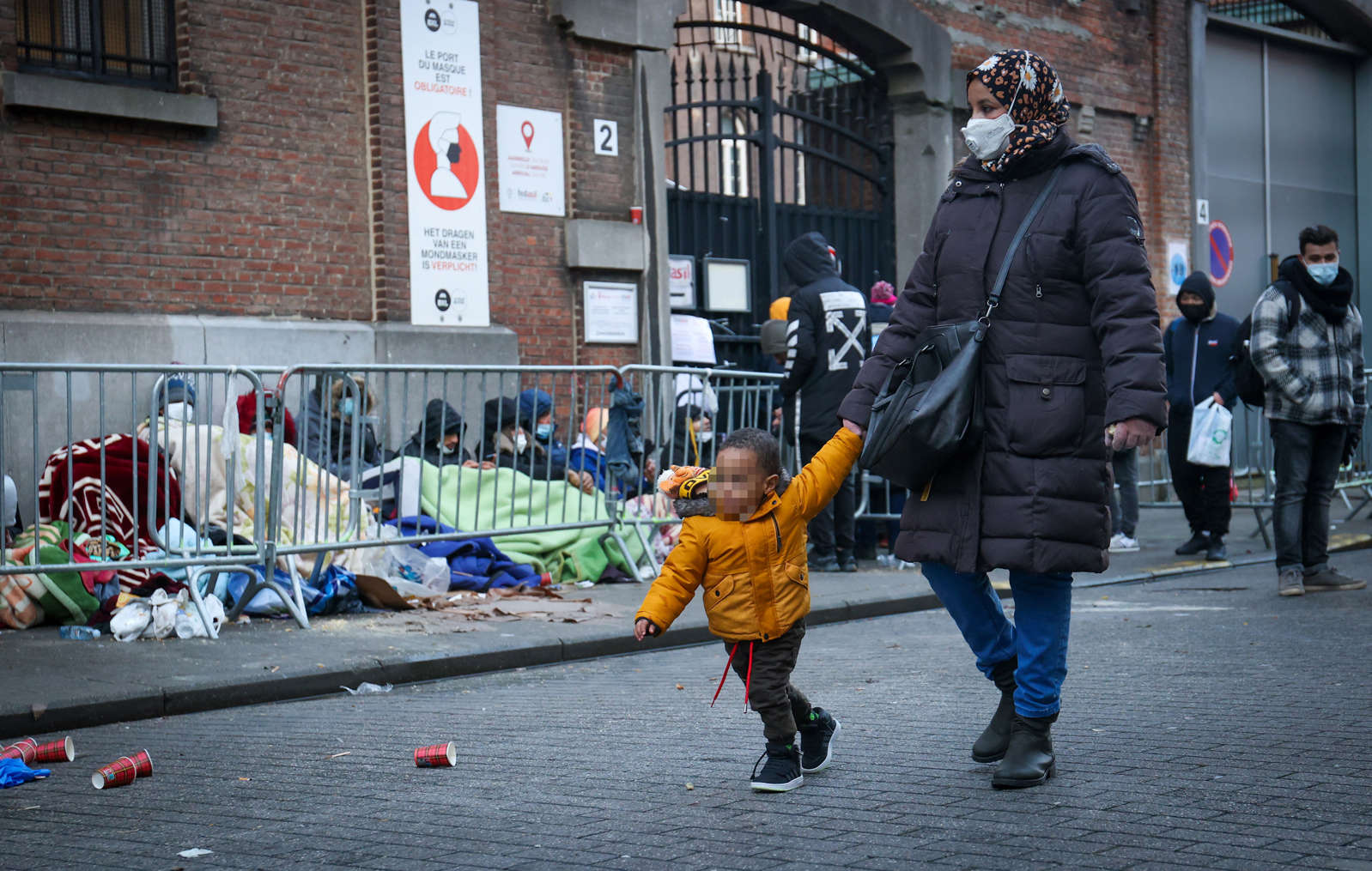 "The French-speaking Labour Court is apparently so tired of Fedasil's torrent of convictions that it is now reporting it to the prosecution for possible offences. How many more distress signals must be given?" Willekens said.
History of criticism
Mahdi, in his role as Migration Minister, has previously been criticised for his handling of asylum seekers. Last year, the representatives of the undocumented migrants who were on hunger strike accused him of "unprecedented betrayal" following negotiation talks which led to the migrants halting their hunger strike.
He has also been criticised by Vluchtelingenwerk Vlaanderen, among others, for saying that there is a lack of space to host asylum seekers, while in parallel finding places in a short time for thousands of Ukrainian refugees, including within the homes of Belgian families and in empty buildings.
Mahdi himself said that only taking in Ukrainian refugees and freezing other applications, however, was illegal.