Belgium's prison system has historically been fraught for various reasons, from chronic overcrowding to violence and staff shortages, which damages rehabilitation. A new prison has been opened where a new approach to the system is being implemented, which is hoped to be the first step in tackling these issues.
A recent report has shed light on other persistent problems, from detainees sleeping on mattresses on the floor to incidents of violence and poor health care services. These are all symptoms of a disease that has plagued the country's reception system for years, namely overcrowding. Another report from earlier this year showed that conditions had worsened to the extent that Belgium's prisons are in Europe's top five most overcrowded jails.
This month, a new prison was inaugurated in Dendermonde, East Flanders, which will house 444 detainees and is expected to provide sustainable, modern and humane conditions, which will hopefully bring a solution to the problem. It will eventually fully replace an outdated facility located in the same city.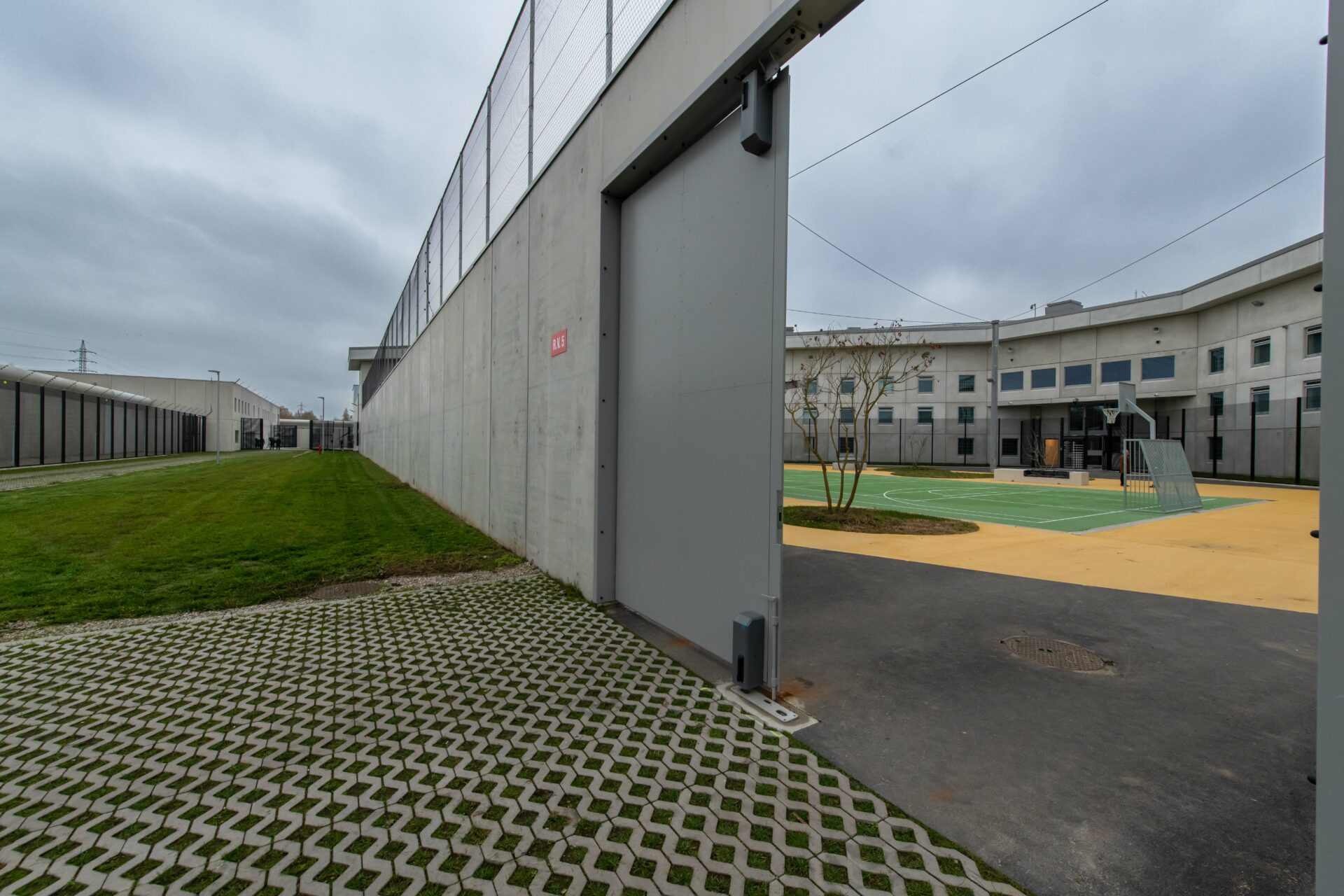 It will be the first in the region to have detention counsellors who will assist detainees as part of the implementation of the "Detention and internment in humane conditions," initiative. Through the plan, authorities are aiming to combat overcrowding in Belgian prisons, improve living and working conditions there, and to decrease the rate of recidivism via the "meaningful imprisonment" approach.
"We are bringing Dendermonde's prison infrastructure from the 19th to the 21st century," said Mathieu Michel, State Secretary for Digitalisation.
"In this new complex, detainees will be best prepared for reintegration into society, with classrooms and studios for working, training or organising activities. This will reduce the recidivism rate and help eliminate overcrowding in our prisons by 2030."
Good for prisoners, staff and planet
Next to overcrowding, the prison system has also suffered from a severe staffing shortage, which had up until now made opening a new prison in its full capacity impossible until the recent recruitment drive by the Ministry of Justice.
"Thanks to the accelerated recruitment procedure, we were able to recruit 39 people, including on the jobs fair day. We also expect another 80 or so new recruits in the coming weeks," said Justice Minister Vincent Van Quickenborne.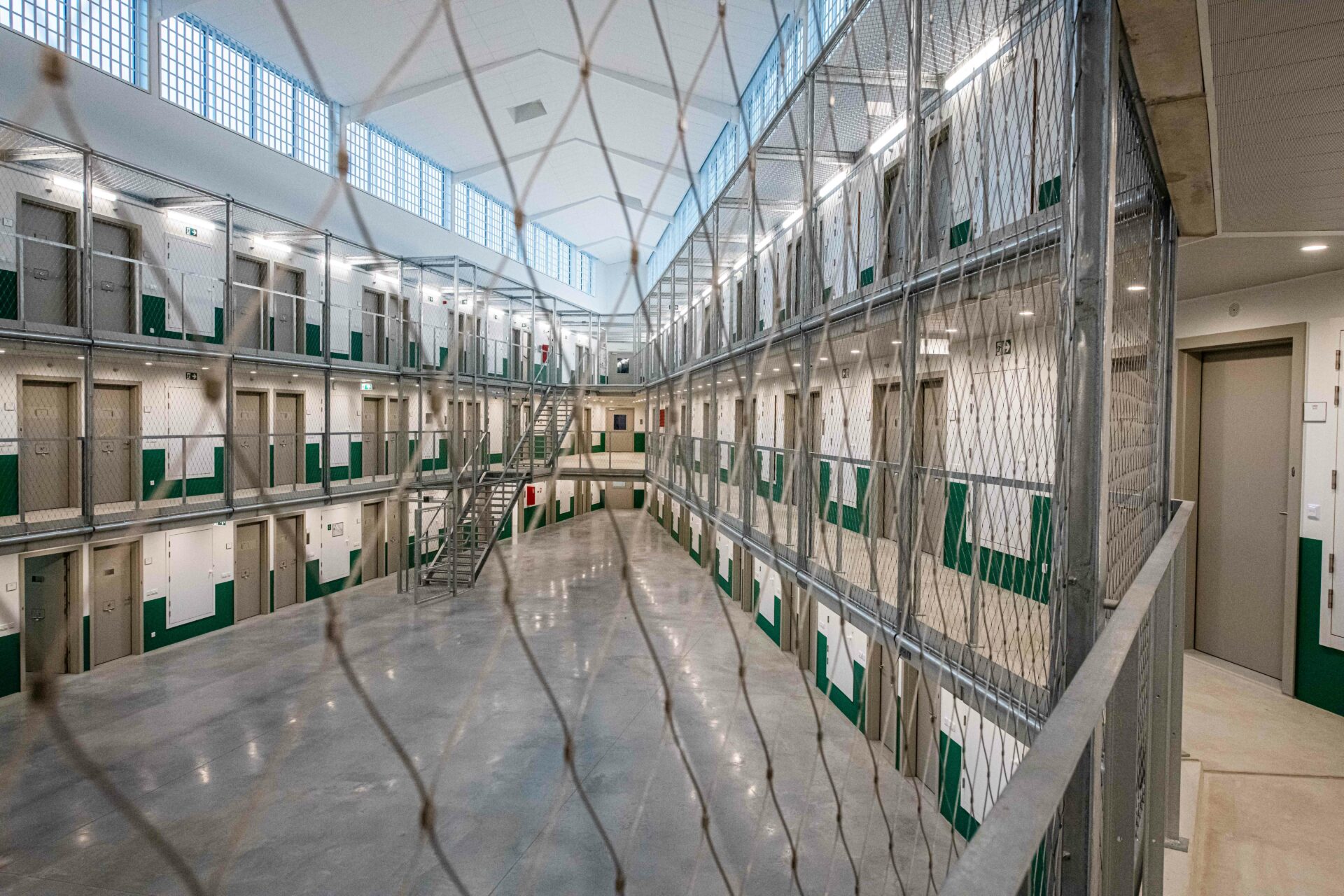 The new prison also contains two green "walks", four inner gardens and a sports complex, while the slope of the roof allows plenty of light to shine into the cellular wings.
Unlike classical prisons, there are no bars on the cell windows, however, the building is equipped with more than 680 cameras. These also help replace the guards' static surveillance tasks, providing them with more time and space to focus on personal contact with detainees.
"They will carry and promote the new detention culture, which will enhance the detention process, preparation for probation and successful reintegration," said Caroline Criel, establishment head of Dendermonde prison.
Related News
Aside from offering better working and living conditions for prison staff and detainees, the prison is also better for the earth, as it has a total of 774 solar panels on the roofs, making it energy-efficient. Outside, 16 tanks have been installed for rainwater recovery, each with a capacity of 20,000 litres, which can be used for flushing toilets and doing laundry.
Detainees will be transferred from February onwards. To cope with overcrowding in Belgian prisons, the old Dendermonde prison will partially remain in use for another five years, but just 100 people will be detained there.