As oft-remarked, getting your head around Belgium's convoluted political structure demands a firm grasp of devolution and the country's history – a pursuit that many nationals don't fully look into and for foreigners, the whole thing can be a bit baffling. With its six governments and parties divided by language, just figuring out who does what can be a struggle.
You might have thought that so complex a system would make it difficult to focus frustration at specific individuals, with the roles of representatives blurred by the tapestry of federal and regional offices. There seems no end to the official titles one might hold: mayor, minister, alderman, clerk, and of course MP. In certain contexts, what might seem a minor role can actually be a position of stature.
Moreover, it seems that the vexation (and at times outright malice) directed at officials is undiluted by the web of competencies that assign responsibility. In fact, not only are officials singled out, they are often coming under threat from irate locals who vow bodily harm on some inconvenient representative.
Violent threats against politicians have seen many placed under police protection in recent years, some the would-be victims of gruesome kidnapping plots by armed drug mafias. Not only in the problematic port areas, officials in Wallonia have also been targeted – lately with the ominous intimidation of local mayors who warned that they would be killed by a disgruntled but lethal attacker displeased with the merger of two municipalities in the region.
Politicians aren't saints and some sadly wield their influence to nefarious ends. Yet whilst facing disagreement and discontent is part of the job description, putting your neck on the line for the local community threatens not only the people supposed to serve us, but the democratic system itself.
Are the stakes too high in Belgian politics? Let @Orlando_tbt know.
Belgium in Brief is a free daily roundup of the top stories to get you through your coffee break conversations. To receive it straight to your inbox every day, sign up below:
The perpetrator of the stabbing attack in the Schuman metro station in Brussels European Quarter on Monday evening is under investigation for attempted murder and will be subject to a psychiatric examination, announced Brussels Prosecutor's Office on Tuesday. Read more.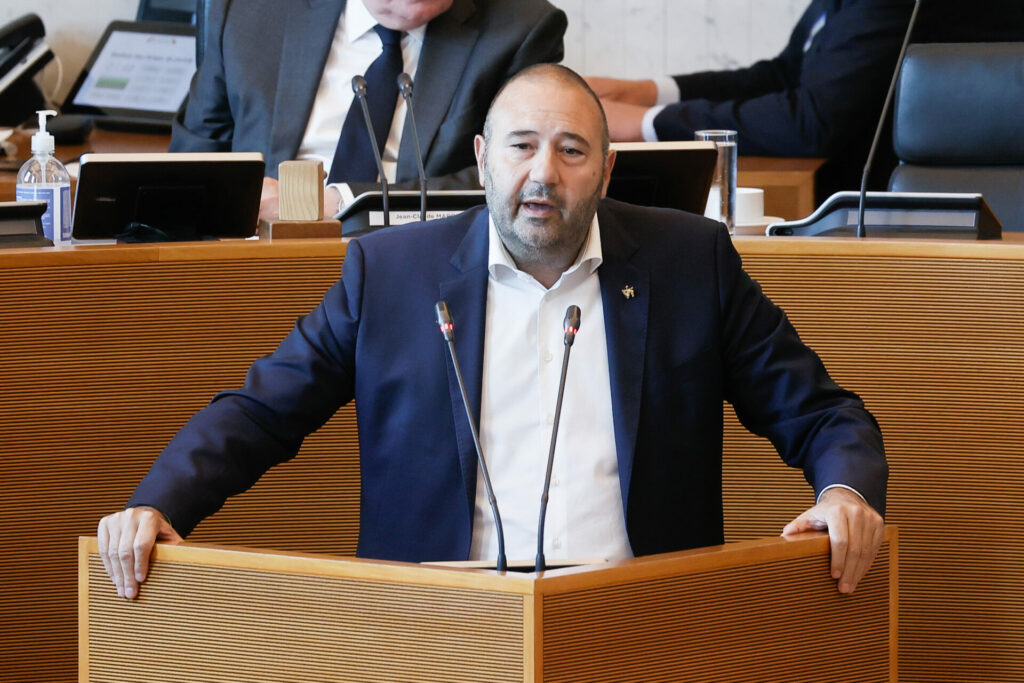 Wallonia's Minister for Local Authorities Christophe Collignon, as well as two local mayors, have received death threats over the merger of two of the region's municipalities. They add their name to the long list of Belgian politicians to have been violently threatened in recent times. Read more.
Belgium's federal elections are still more than a year away, but Bart De Wever of the Flemish rightwing separatist N-VA party is getting more insistent to move to a confederal Belgium in 2024. While he stops short of proposing an actual coup this time, he added that an "extra-legal reform" might be necessary. Read more.
In the first three weeks of January, street sweepers in Brussels collected nearly 2 tonnes of nitrous oxide cartridges. The distinctive silver capsules have become a familiar sight around the city and more occasionally, the larger dispensers that release the gas (intended for culinary purposes such as whipping cream). Read more.
Though known around the world for its splendour and gilded facades, the jewel of the Brussels Grand Place is undoubtedly the City Hall, whose ornate spire marks the centre of the city. From Wednesday (1 February), the magnificent building will open to the public as a museum. Read more.
After Luminus, energy provider Mega will now also offer a fixed-price energy contract from March – but only for customers who currently are already connected to the supplier. Read more.
This creative Bruges coffee bar and lunch spot has brought a new concept to the trendy and not too touristy Langestraat. As well as serving good coffee in handmade ceramic cups, the friendly owners encourage customers to buy an artistic postcard in their stationery shop. Read more.