With Antwerp and Union Saint-Gilloise winning their games this weekend, the Jupiler Pro League championship play-offs are shaping up to be a tightly contested three-horse race.
Royal Antwerp emerged as favourites in the Jupiler Pro League's championship play-offs this weekend after beating league leaders Genk 2-1, going top after having started in third place.
Union Saint-Gilloise meanwhile defeated Club Brugge on Saturday by the same scoreline, their first victory against the Flemish side in 58 years.
Union's victory over the current league champions meant that they had beaten every club in the Jupiler Pro League since their promotion in 2021.
Brugge had made it hard for the Brussels side, dominating the game in the first half until Union's start striker Victor Boniface broke the deadlock in the 46th minute to up them 0-1 up.
Union then doubled their lead through midfielder Lazare Amani. The Brussels side were set to keep a clean sheet until Brugge's captain Hans Vanaken scored in the 92nd minute to make it 2-1.
The victory keeps Union Saint-Gilloise firmly within the race at the top of the championship playoffs in third on 41 points. They are now level on points with second-place Genk (41 points) and one point behind league leaders Antwerp (42 points).
Both Flemish sides faced off against each other on Sunday, with Antwerp coming out on top and winning the game 2-1. The match also proved to be a tense affair, with Genk conceding as many goals as they had players sent off.
Related News
After Genk went 0-1 up, Antwerp reversed the score by going ahead 2-1, including through a controversial penalty spot converted by veteran player Toby Alderweireld.
After the match, the Red Devils' legend received a barrage of abuse and death threats from Genk's fans on social media.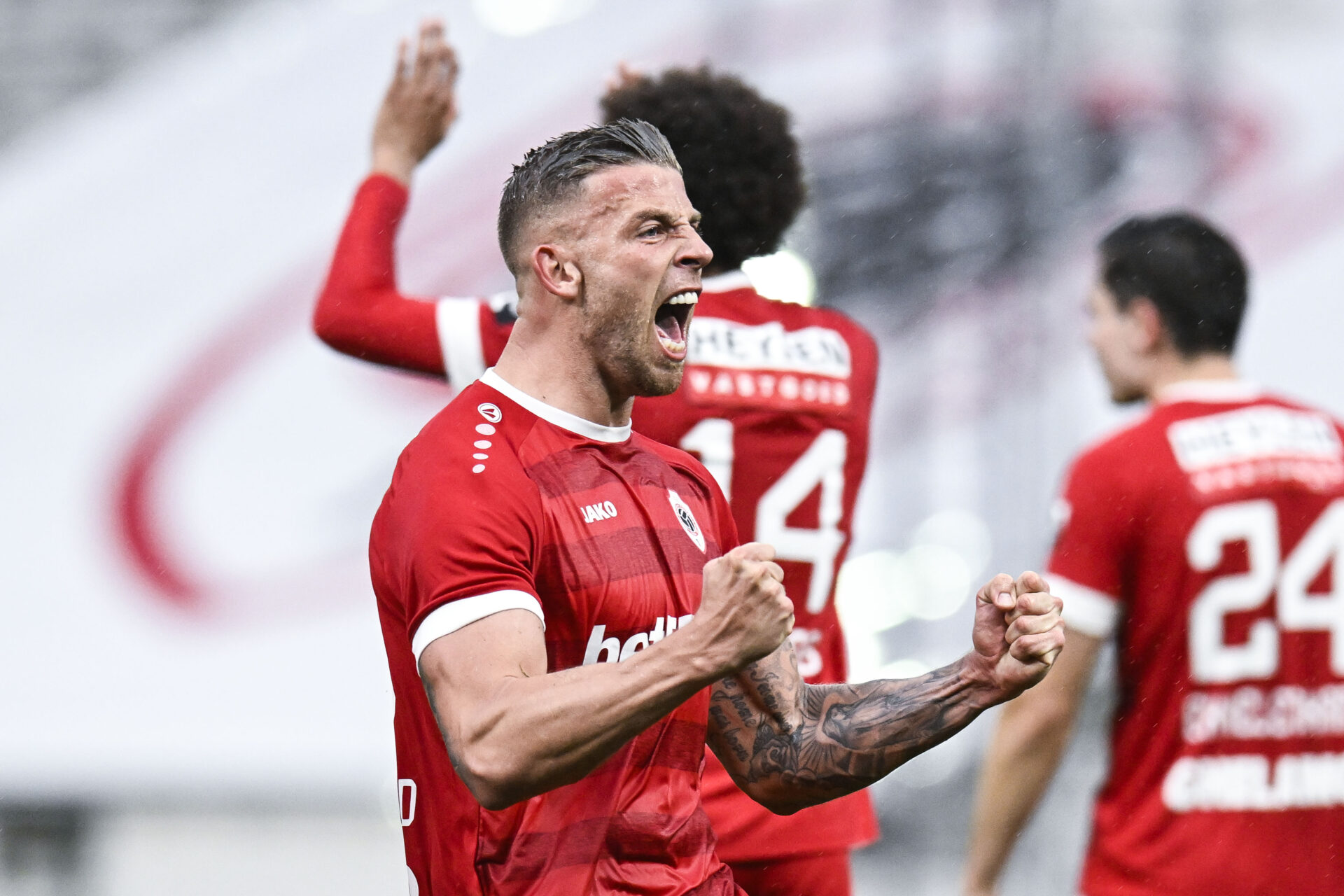 The next round of the play-offs will take place this weekend and will see the league leaders face Club Brugge who are currently languishing in fourth place, while Union and Genk will square off in a fight between second and third place.