From Saturday, the lockdown in the Netherlands, one of Europe's toughest anti-Covid19 restrictions, will be partially lifted, allowing shops, gyms, hairdressers and sex shops to reopen.
However, bars, restaurants, cafés and cultural establishments including cinemas, museums, theatres and concert halls will remain closed until at least Thursday 25 January, when the cabinet will once again convene to discuss the current restrictions, Dutch Prime Minister Mark Rutte announced on Friday.
"The rapidly increasing and high number of infections with the Omicron variant makes it necessary to continue the closure of other locations," a statement announcing the partial lifting of the lockdown stated.
The latest Covid-19 update in the country published on Tuesday showed that some 201,500 people tested positive in one week, up from 113,000 the previous week. However, the number of hospitalisations has decreased since the previous week, which is why some restrictions are being relaxed.
Shops can once again open on a daily basis until 17:00, however, social distancing will be in place, as well as a strict face mask obligation, and a possible reservation system. Essential shops, such as supermarkets and drugstores, will continue to remain open until 20:00.
Contact professions including hairdressers, nail studios, sex workers and others can also resume their work until 17:00.
Pressure to relax measures
The social pressure to relax certain measures and to reopen the affected sectors increased enormously in recent weeks.
Several stores opened to protest the measures across the country last weekend, and various unauthorised demonstrations have taken place across the country since the Dutch lockdown came into force on 19 December, resulting in Dutch people spending Christmas and New Year's Eve in confinement.
Following the announcement, many of the country's citizens decided to flock to neighbouring countries, including Belgium, to dine and shop, as no travel restrictions were put in place. Dutch Health Minister Hugo de Jonge repeatedly urged residents to stay home.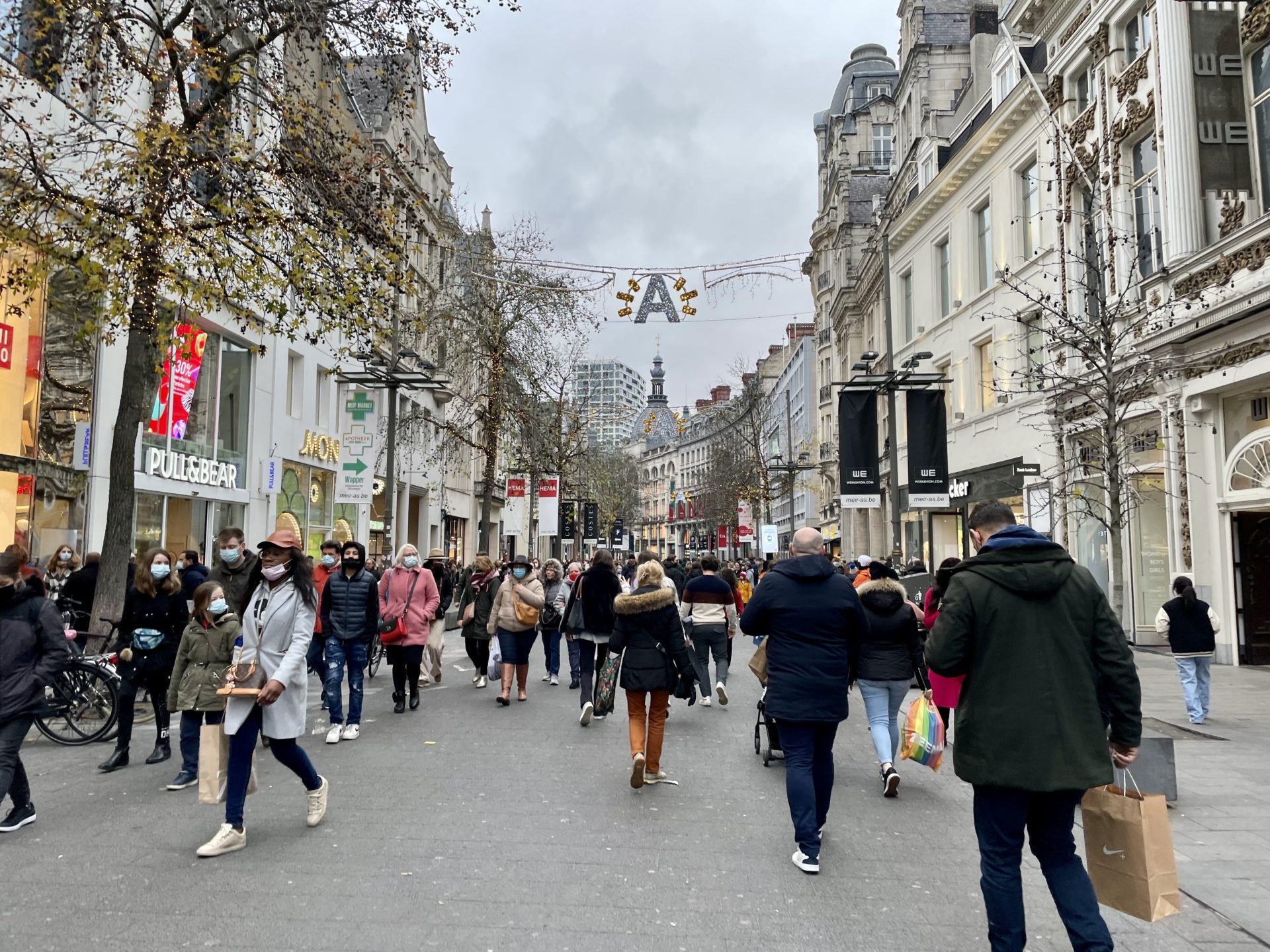 Although shopping will once again become possible in the county, the cultural and hospitality sectors remain closed, to their dismay, according to reports from Dutch daily AD.
Sector federations have argued that they should be able to reopen as they are able to put the same measures, such as mandatory mask-wearing and social distancing, in place. Many businesses in the affected sectors have already stated that they will reopen in protest of there being no new relaxation for them.
More close contacts, new quarantine rules
The government tightened its measures regarding face masks, which will now have to be worn in all places where it is not possible to keep a 1.5-metre distance.
Related News
"This applies, for example, to busy outdoor public places such as shopping streets, but also at work." People have also been advised to only wear disposable surgical face masks, and not cloth or homemade ones.
The government also advised people not to invite more than four people aged 13 and over into their homes per day (up from two) and to not visit more than one household per day. People over 70 are advised to limit their contacts as much as possible, also with children, and to keep 1.5 metres distance from them.
Sports and cultural activities (such as music, theatre and dance classes) can resume indoors and outdoors, but audiences are not yet allowed. "From the age of 18, the coronavirus health pass remains compulsory for indoor sports and for indoor and outdoor arts and culture activities."
As in Belgium, the rules regarding quarantine measures have been loosened to prevent too many people from being in isolation. A person who has had a booster dose for more than one week or who was infected with the virus less than eight weeks ago does not have to go into quarantine after close contact with an infected person.