Russia has openly acknowledged for the first time since the start of the invasion of Ukraine that the invasion is not going as hoped, various media report.
"I would like to say that not everything is going as fast as we would like," the head of the Russian National Guard, Viktor Zolotov, said on Sunday evening. The Russian National Guard is also taking part in the invasion of Ukraine.
Zolotov referred to "Nazis" allegedly hiding in schools, kindergartens and homes behind peaceful citizens, including women and children, but remains convinced that Russia will prevail. Until now, Russian President Vladimir Putin has consistently claimed that the invasion was going entirely according to plan.
Still, the Kremlin insists that it won't rule out launching attacks to take full control of major Ukrainian cities, De Standaard reports, and many urban centres in Ukraine are surrounded by Russian troops.
At least 636 civilians killed in Ukraine, says UN
NATO has stepped up its response to the worsening war, and high-level meetings among European leaders may lead to further actions in addition to the economic sanctions imposed already, which have been bolstered by support from the private sector.
Those economic sanctions have a tremendous impact: Russia currently has no access to foreign currency as a result.
Related News
The United Nations High Commissioner for Human Rights (OHCHR) said on Monday that it had confirmed the deaths of 636 civilians in Ukraine from the start of hostilities until 13 March. Among them are 46 children.
The commissioner warned that this is likely an underestimate because data collection and transmission is difficult in areas heavily under siege.
Response in Belgium
In Belgium on Monday morning, police received a call regarding a bomb threat in the Russian Centre in Sint-Joost-ten-Node, but this proved to be a false alarm. No explosives were found in the building, according to local police. It was evacuated after the threat but has since reopened.
Brussels residents have been protesting the war in Ukraine, and Belgium made the decision to freeze around €10 million in Russian assets.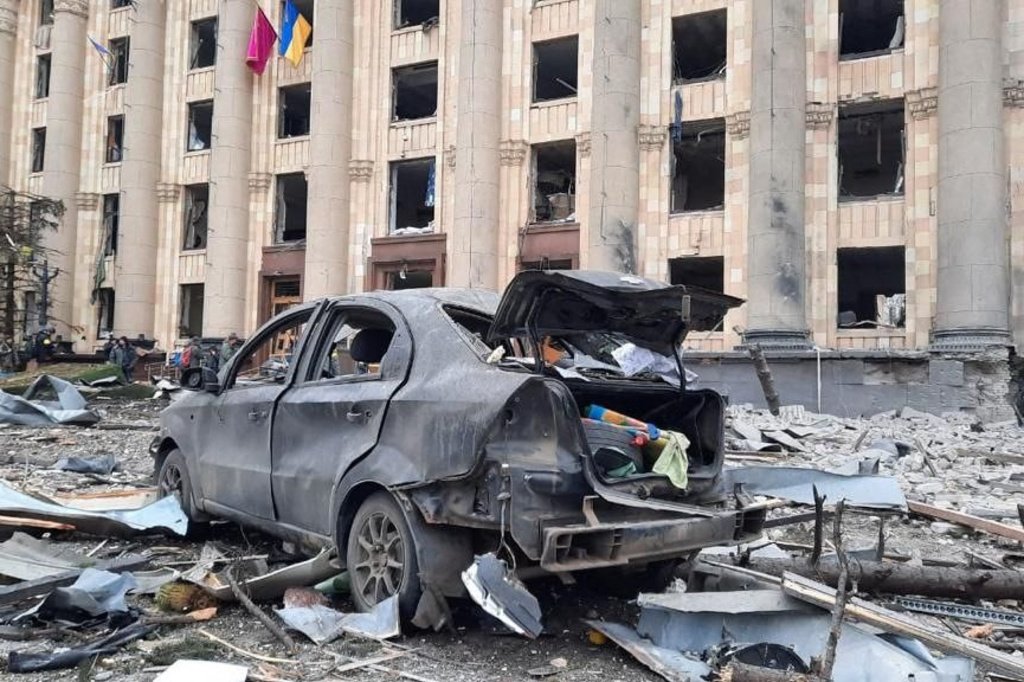 Efforts to house incoming Ukrainian refugees are ongoing.