Today marks one year since the Jürgen Conings affair gripped Belgium and became the focus of media attention across the continent. It had all the ingredients of a classic villain on the run thriller, except this time the stakes were higher and had implications that touched society at large.
Mass manhunts always capture the public attention, but the Conings case wasn't simply interesting because of his military training and hoard of lethal weapons that made him a credible concern. It was the fact that Conings had marked out none other than Belgium's leading virologist Marc Van Ranst as his target.
This wasn't just the story of a dangerous criminal on the run; here we had a highly capable individual taking aim at Belgium's entire pandemic policy. Of course, it isn't unusual for public figures to come under fire for their position on matters in the public interest. But this case became a touchstone for anti-government sentiment across the continent.
In the rush to breathe life into sectors completely deflated by the pandemic, it can be easy to forget the constant battle to unite the public behind policies whose objectives were laudable: to protect public health. It is right that we now review decisions made and think critically about whether they were effective or how we might have acted better.
But it would be an error to consign to history the intensity of discontent that fanned the flames of populism, and even far-right extremism. Conings gave a voice to more radical, destructive views that normally fail to take hold in the mainstream. It would also be false to view it as an isolated, anomalous moment in the pandemic: the storming of the US Capitol Building or riots in Brussels are all indicative of anti-authoritarian expression overriding discussion and mediation.
Conings is seen as a martyr by other extremists, but for those who recognise the worth of deliberation and measured public discourse, we would do well to take note of the episode. Conings may be dead but extremism lives on.
Belgium in Brief is a free daily roundup of the top stories to get you through your lunch break conversations. To receive it straight to your inbox every day, sign up below:
For the first time in three years, Belgium will again issue State bonds, the Federal Debt Agency announced on Monday. Read more.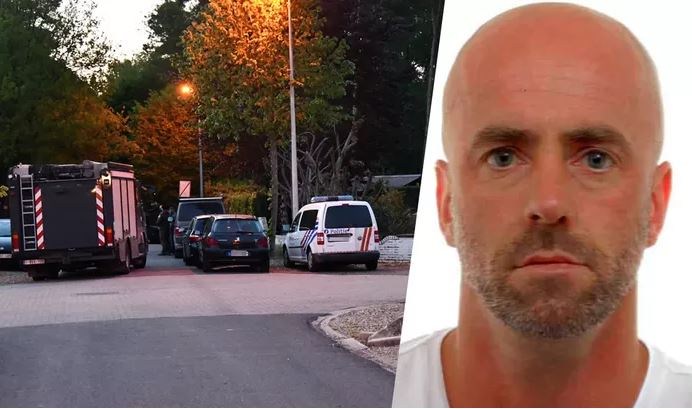 On 17 May last year, a former career soldier named Jürgen Conings failed to return home from work. Several days later, a nationwide manhunt was launched, lasting five weeks, until he was found dead on 21 June. Read more.
Brussels has many hidden gems for those who know where to look, and its food markets are one of them. Read more.
In the run-up to the final of the Eurovision Song Contest this weekend, the jury points of six countries seemed to have been tampered with and had to be recalculated, according to the European Broadcasting Union (EBU). Read more.
In recent days, Belgium has been basking in sunny weather and has experienced tropical temperatures — the mercury is set to rise to 30°C later this week — and is increasingly accompanied by heavy clouds and the possibility of storms, as in tropical countries. Read more.
"Your gas is poisoning us" and "The war is on with fossil fuels" were some of the slogans that climate activists projected on the gas power plants of Luminus in Seraing and Engie in Flemalle on Monday. Read more.
The River Leie meanders through the flat countryside outside Ghent, passing sleepy villages where Flemish artists once painted. They used to call it 'The Golden River' because it flowed through the flax fields that made Flanders rich. Read more.