The number of deaths as a result of traffic accidents increased dramatically in the first six months of this year, with pedestrians being particularly badly affected.
In the first half of 2022, road deaths in Belgium increased by more than 40% compared to the same period last year, resulting in 231 people losing their lives as a result of a traffic accident (up from 166), according to the latest Road Safety Barometer of Vias institute based on figures from the Federal Police.
"We are now at about the same level as before the pandemic in 2019. There has been no structural decline in the number of road fatalities in our country for the past five years. This barometer shows more than ever that the challenge lies in better protecting all vulnerable road users," a statement from Vias read.
Pedestrians were particularly affected, as the number of deaths among this group rose from 13 to 35. "This increase cannot be explained exclusively by the terrible accident in Strépy in which six pedestrians died," the statement added.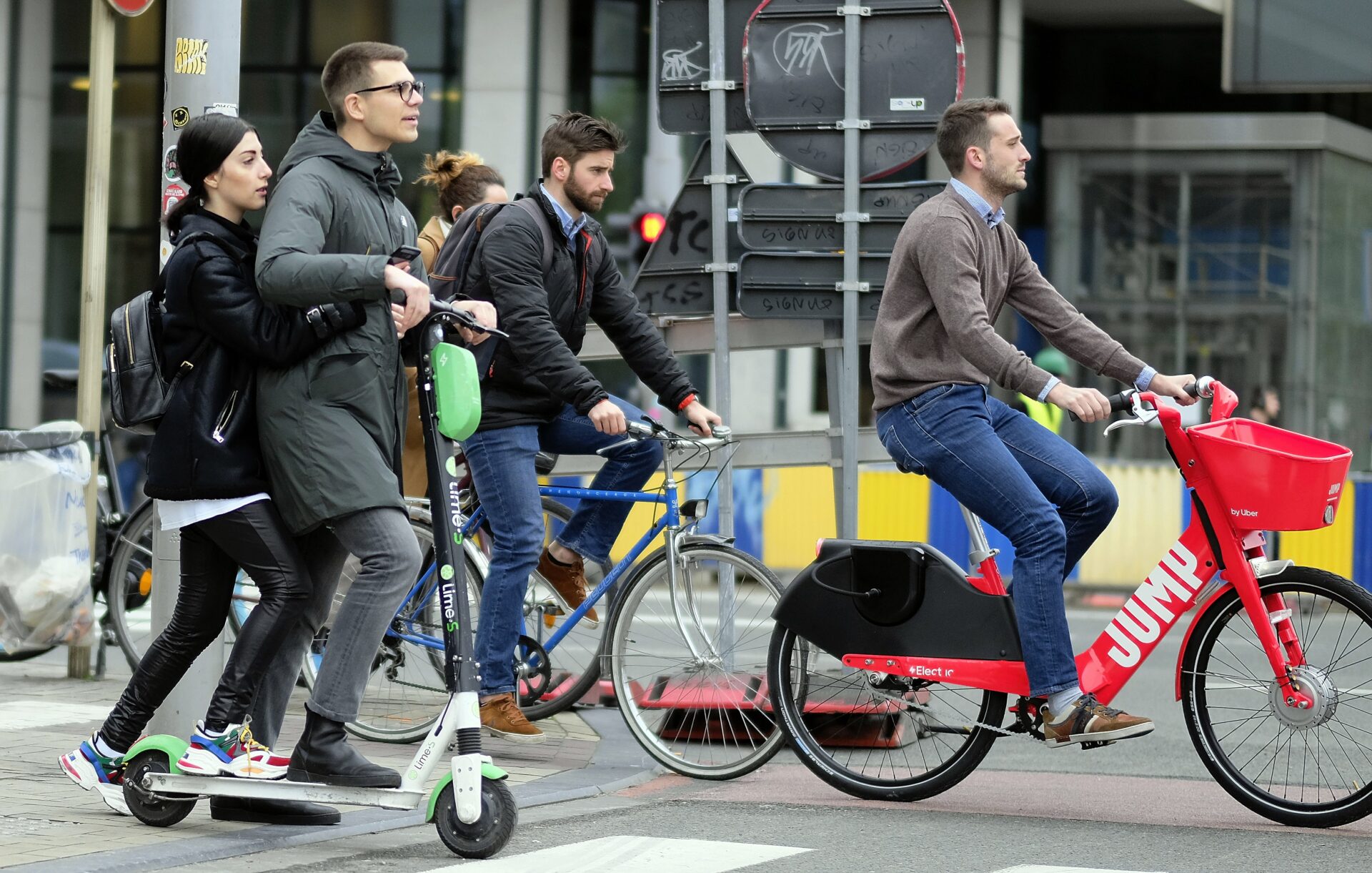 A similar trend was noted among cyclists (from 17 to 32 deaths) and motorists (from 82 to 102 deaths).
The rise in the number of traffic fatalities was recorded across all regions: in Flanders, the number increased from 99 to 113, which is the highest number since 2016.
"In Wallonia, the increase was even greater than in Flanders (111 deaths instead of 63). In Brussels, the number of fatalities rose from four to seven," Vias noted.
E-scooter injuries skyrocketing
More people are also becoming injured (+19%), while more accidents are leading to injuries (+20%). This is especially true when it comes to traffic incidents involving e-scooters, of which the number rose sharply (as it did last year).
During the first six months, there were 846 injury accidents (up from 339 this time last year) involving the two-wheeled vehicle or five per day. On 1 July this year, a federal and Brussels law was introduced aiming to curb the rise in accidents and conflicts with pedestrians.
Related News
The number of injury accidents increased from 4,433 to 4,954 in Wallonia (+12%), from 9,513 to 11,534 in Flanders (+21%) and from 1,578 to 2,079 in Brussels (+32%). In the capital region, almost one in five accidents (393 out of 2079) involves an e-scooter.
Only the number of injury accidents involving trucks remained stable nationally.
In Flanders, the number of accidents involving electric bikes mirrored the rise in popularity of these vehicles, as there were 1,433 such injury accidents compared to 977 last year, an increase of 47%.