The first large-scale storm to take place in Belgium, Luxembourg, France, Spain or Portugal will be named after the late Armand (Pien), a famous Belgian weather reporter.
The country's Royal Meteorological Institute (RMI) has announced the list of storm names for the coming year (until 2023). The name of the first storm in the region always starts with the letter "a," and in the coming 12 months, will be a reference to Armand, a name put forward by Belgium.
"I have nominated Armand (Pien) on behalf of Belgium and that will be the first name to be chosen by Spain, Portugal, France, Luxembourg or Belgium when code orange or above is issued for wind is declared over a sufficiently large area," weather reporter for RMI, David Dehenauw, said on Twitter.
Pien was a well-known weather reporter who was the first Dutch-speaking meteorologist at the RMI working there since 1948 and later reporting for the Flemish broadcasting service VRT. Next year will mark 20 years since his death.
Find the full list of names that will be valid from 1 September 2022 to 31 August 2023 below. A woman's and a man's name are used alternately.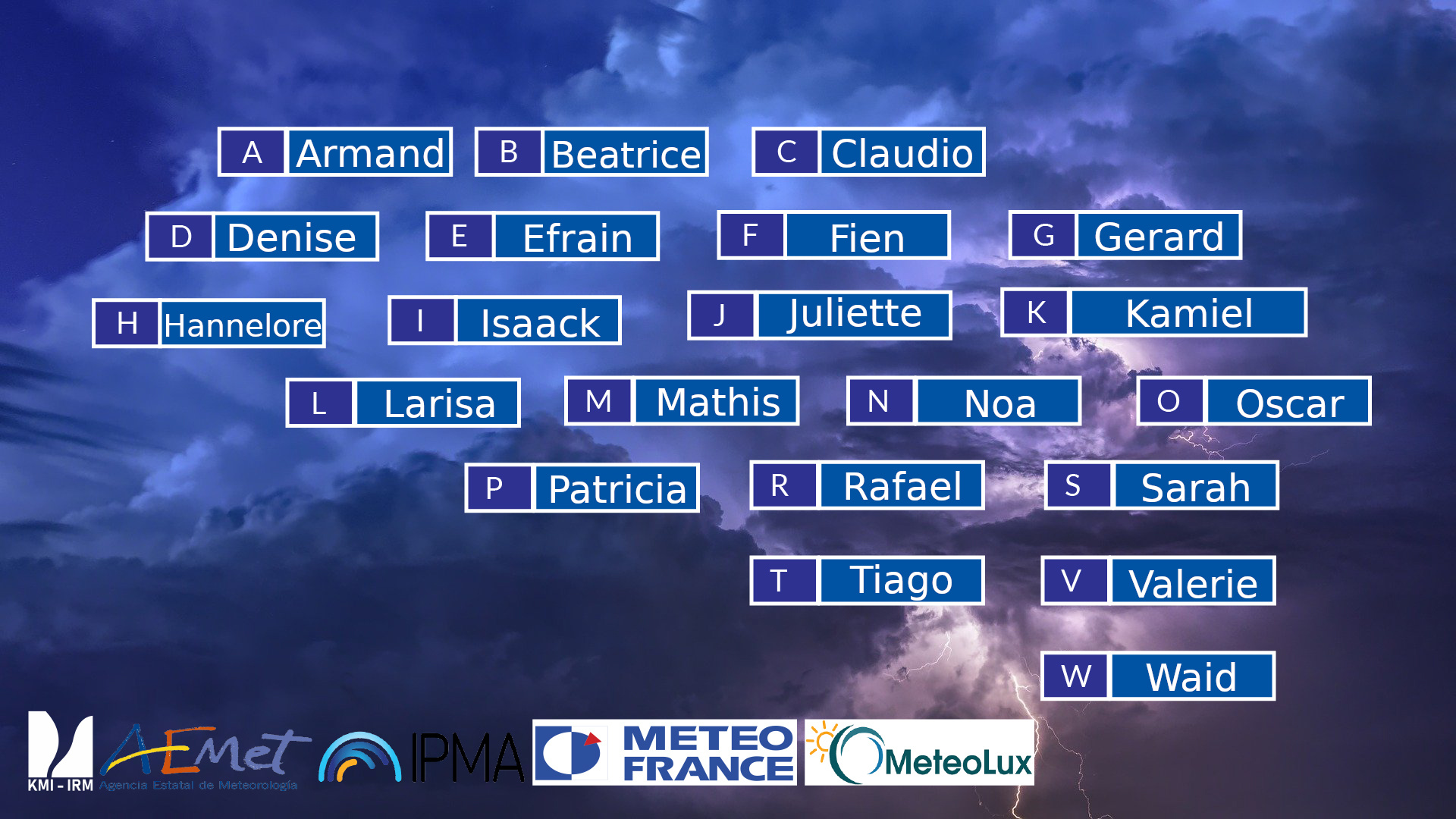 Complex system
The way storm names in Europe are chosen is complicated, as the system sees the continent divided into regions, bringing together weather institutes of various countries.
While Belgium is part of the group including Luxembourg, France, Spain or Portugal, its neighbouring country The Netherlands has worked together with the UK's Met Office and Ireland's Met Éireann since 2015 to name storms that affect their populations.
This means there are different lists with storm names within the continent. The country where the storm first appear chooses the name, drawn from the list determined by the group it is a part of. This means that Belgium may not necessarily experience storm Armand, for example, if it remains in Spain.
Related News
Once the storm has been given a name, it remains the same throughout Europe, even if the storm moves to a country from another country grouping.
The list is in fact sorted alphabetically, meaning the higher the name on the list, the greater the chance that it will be used.
Therefore, the letter "a" is a very popular letter for countries in the group to put names forward. Last year, when storms that raged across Belgium were named Eunice, Dudley and Ciara, Belgium put Armand forward, but at the time did not succeed in honouring the late weather reporter.