When thinking of Brussels, the car-congested boulevards and concrete squares, little flats under an often grey sky may come to mind. But behind the scenes the government is working on a revolution of its spatial legislation.
Jay-Z's hit 'Empire State of Mind' pays tribute to New York City as "a concrete jungle where dreams are made." Perhaps a similar tune might be penned about Brussels, with the city in many ways inspiring the Big Apple as an ecological haven where living well is a priority.
In 2020, the region already approved Good Move, a policy framework that defines the field of mobility and supports a new way of getting around Brussels. Rather than a continuation of cars taking precedence, this vision puts pedestrians and cyclists at the centre of mobility policy.
A similar paradigm shift is now taking place with the Good Living policy. This considerably changes the government's approach to regional planning regulations and was developed by State Secretary for Urbanism Pascal Smet.
"We are changing the face of the city, first with Good Move in the area of mobility and now in the area of urban development. I went into politics to change and improve things and if this is approved, it will really be a revolution for Brussels," he told The Brussels Times.
Not just for a lucky few
Good Living, one vision that will be applied to all of Brussels, looks to improve the quality of life for all the city's residents. The focus lies on three key principles covering all areas of living spaces: public space, urbanism and the habitability of the city.
"When a building, whether it is a house, office or hotel, is renovated or built, or a square or a street is created in the region, we will always first consider the public space and then look at how we can integrate things around this through several principles that we are now concretely setting in stone," Smet said.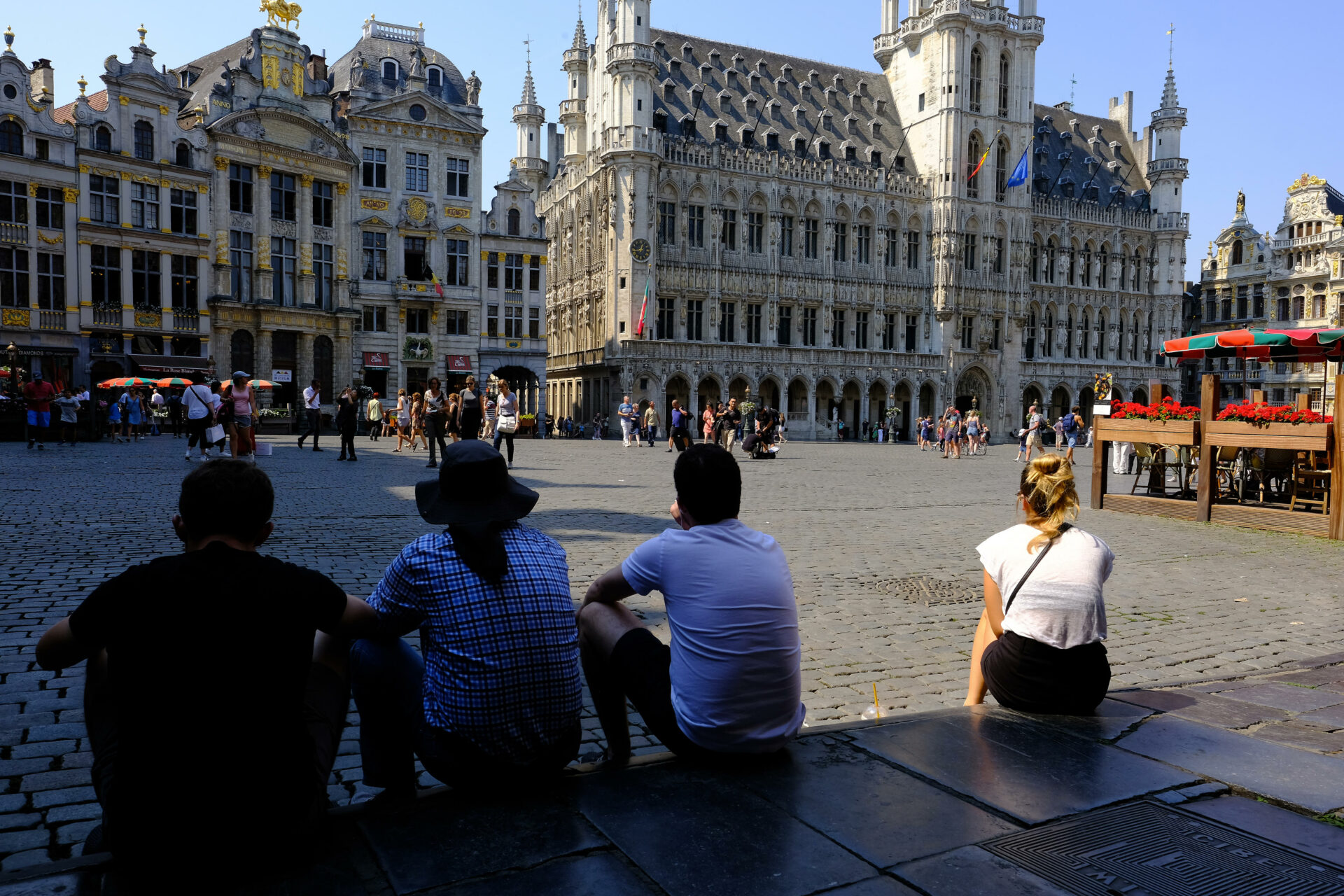 The current regional planning guidelines were introduced in 2006. Smet argues that they are not only outdated but also far too prescriptive, calling for many exceptions.
"To put it in extreme terms, we will no longer use these policies to stipulate the colour of the toilet paper in someone's house. We are giving more freedom to architects but are setting the overall goals for spaces."
From benches to billboards, roads to reservoirs
The rules determined by Good Living will cover various aspects of Brussels' living environments; some changes will be immediately visible while others more subtle.
In the future, just half of the new streets can be allocated for cars (including parking spaces). The rest of the area will go to cyclists, pedestrians, public transport and green spaces. As previously announced, cars can only park parallel to the road and can no longer be left in front of protected properties.
When a site is being redesigned or created, 30% of the space has to be made into open space, of which three-quarters has to be "open ground". Benches, toilets and water fountains will be systematically integrated into this space to make it "truly liveable," while advertising will be largely prohibited in public places.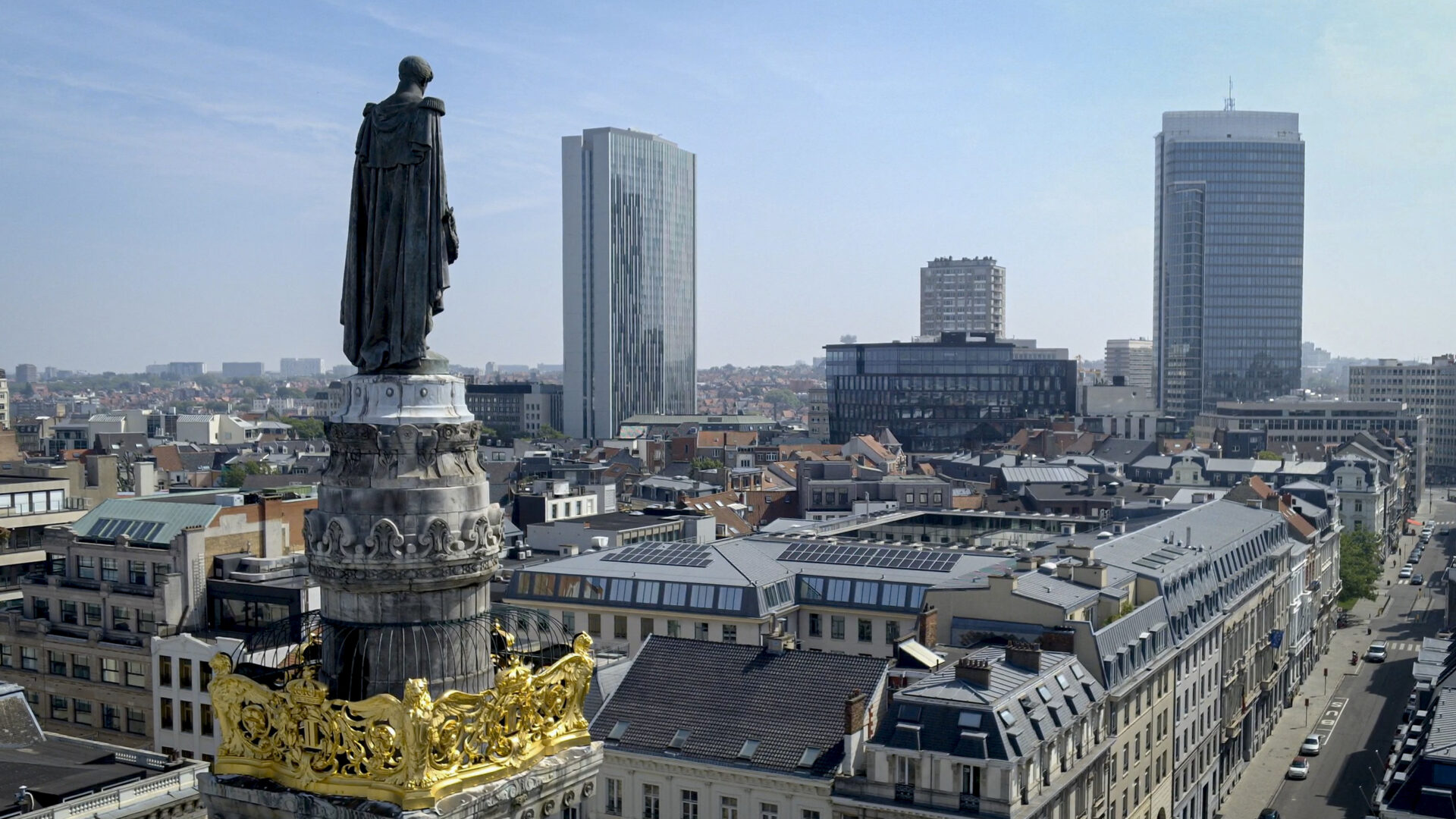 Less visible changes to the public space include the stipulation that 15% of the public roads have to be soil-based – a key factor to managing rainwater.
When it comes to buildings, the focus will be on renovation and new buildings can only be demolished and reconstructed when no other option is available. "Of course, we have to build additional housing, otherwise rents will rise even higher, but we have to do this in a smart way by integrating them into the green and public spaces."
If new buildings are constructed, they will have to fulfil multiple purposes within their lifespan. "For example, a building that is currently being used as an office space should also easily be transformed into a hotel or apartments," Smet said. These buildings will also have to incorporate water reservoirs or another system to collect rainwater.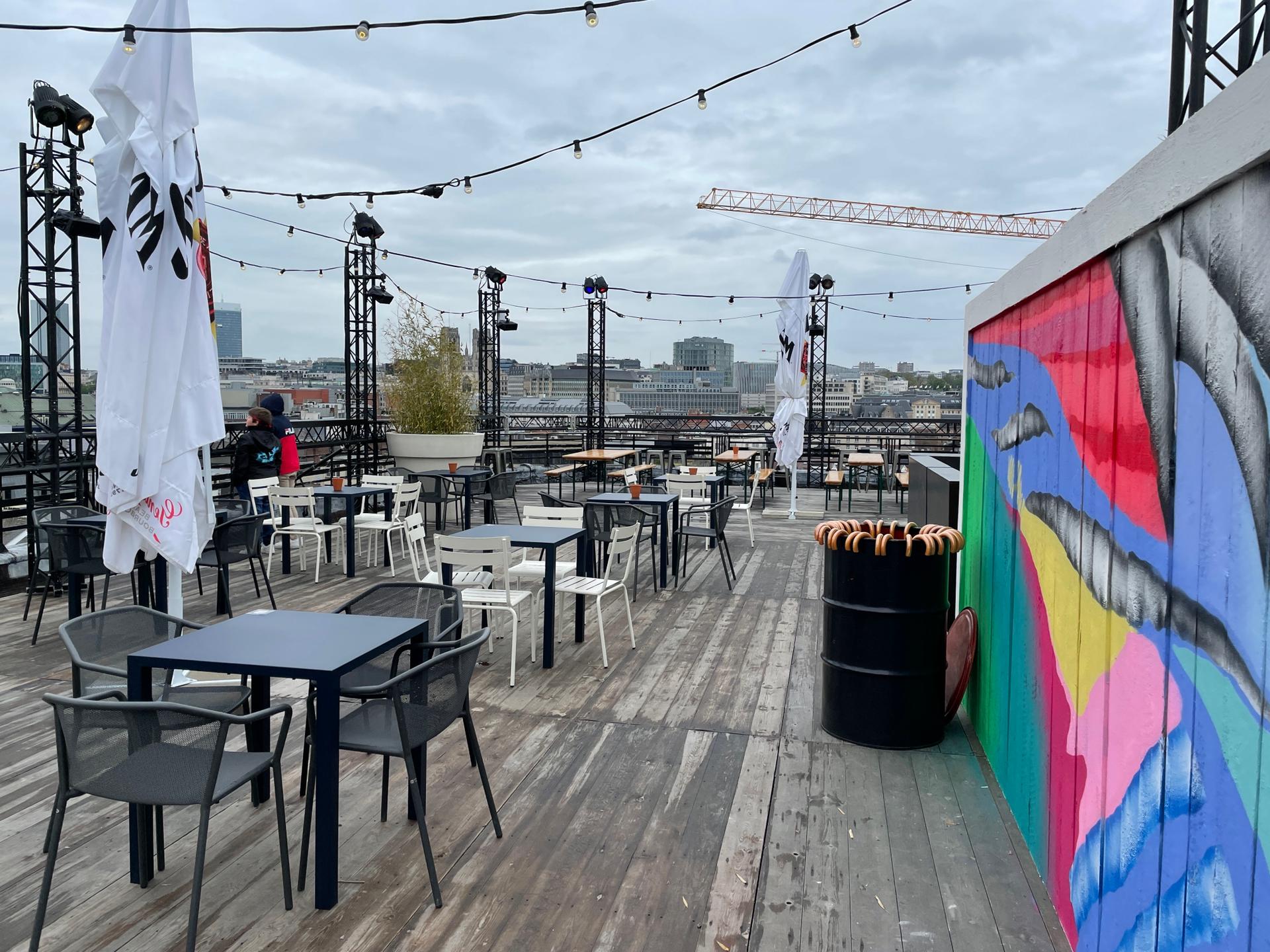 The city will also tap into the unused potential of rooftop spaces, whether it is for private gardens or public rooftop bars, while all private properties will have to include a private outdoor space of at least four square metres.
We built this city
This month, there will be a formal first reading by the government, and this will be followed by public enquiry and consultation rounds with municipalities and regional bodies. In 2023, there will be a second reading of the plan, with the aim that it can be fully implemented by January or July 2024, giving the relevant parties time to be informed.
While the paradigm shift made by the region has been made, residents shouldn't expect to walk out their doors in 2024 to find a completely new city. "This will not change things overnight, but every time something is renovated or built, or a new street is constructed, it must comply with the new rules," Smet said.
Related News
Good Living hopes to redefine Brussels. In the past, the city forged ahead with a vision inspired by American skyscrapers, such as with the Manhattan Project – an ambitious 1960s redevelopment of the Northern Quarter into the business district we know today, while turning many inhabitants and tourists away from the city. Whereas today, it is becoming the inspiration for many of these cities.
Brussels' current urban development plans mark a colossal shift away from the Brusselisation policy in which the damaging, top-down, urban planning decision-making imposed by those who do not live in the city dictated its layout, the consequences of which residents have had to live for decades, instead marking the start of a city designed by those who call it their home.