Despite international sanctions against Belarus under the dictatorship of Alexander Lukashenko, whose regime supports Russia's war effort in Ukraine, European companies are still importing massive quantities of Belarus-made furniture, some of which is built using forced labour from penal colonies.
As previously reported by The Brussels Times, major retailer IKEA was found to have sourced from suppliers which were using forced labour from penal colonies, some of which were political prisoners detained by Belarusian authorities.
Now, an in-depth report by UK non-profit Earthsight reveals that the use of "torture-stained" Belarusian wood was even greater than once thought, and persists even after Russia's invasion of Ukraine and the subsequent sanctions against puppet-state Belarus.
BREAKING: Furniture made of wood processed by Belarusian prisoners under brutal conditions is being sold by major retailers in Germany, France & elsewhere.

Find out more about how EU consumers are being made complicit in these vile human rights abuses https://t.co/odGIzby5UU pic.twitter.com/Op6ZOjGKvO — Earthsight (@earthsight) November 25, 2022
While the sale of Belarusian timber is currently under European sanctions, complete furniture is not despite representing up to 40% of trade with Europe's largest economy, Germany.
Slavery-tainted
In its "Rubber-stamping Repression" report, Earthsight details how Belarusian furniture is ending up on European shelves. As a result, European consumers become unwittingly complicit in the torture of political prisoners, their money even going into the pocket of Lukashenko himself, who personally profits from the trade of wood products.
The report ultimately linked forced labour to products sold at "almost every major furniture chain in Europe", including French chain BUT and Europe's second-largest furniture brand, XXXLutz.
"Belarus' prison service is the country's largest timber company, using the forced labour of 8,000 inmates to harvest trees and process them into a wide range of wood products, including furniture, for export," Earthsight concludes.
Signing off on forced labour
The findings also reveal huge failings with the Forest Stewardship Council (FSC) and PEFC, which are supposed to certify sustainable wood. Timber which has been certified by these organisations has resulted in torture-tinted wood spreading across Europe.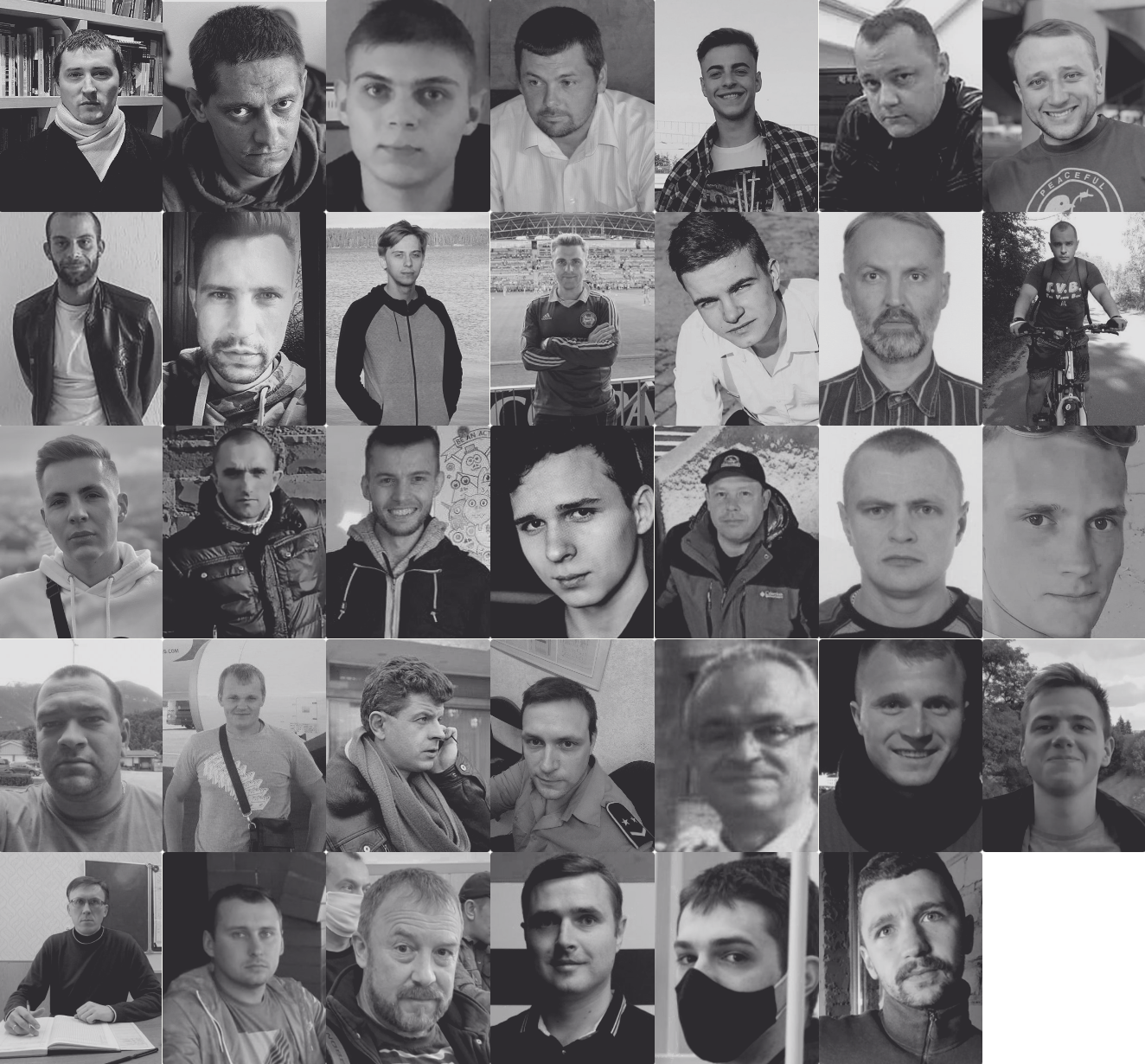 The FSC issued official green certificates in the name of numerous penal colonies, even when human rights abuses and the detention of political prisoners at these sites were well known.
Confronted by Earthsight, the FSC stated that "forced labour is not an inherent issue of all penal colonies." The certification bodies repeatedly state that they saw no indication of there being political prisoners at some of the most infamous penal colonies.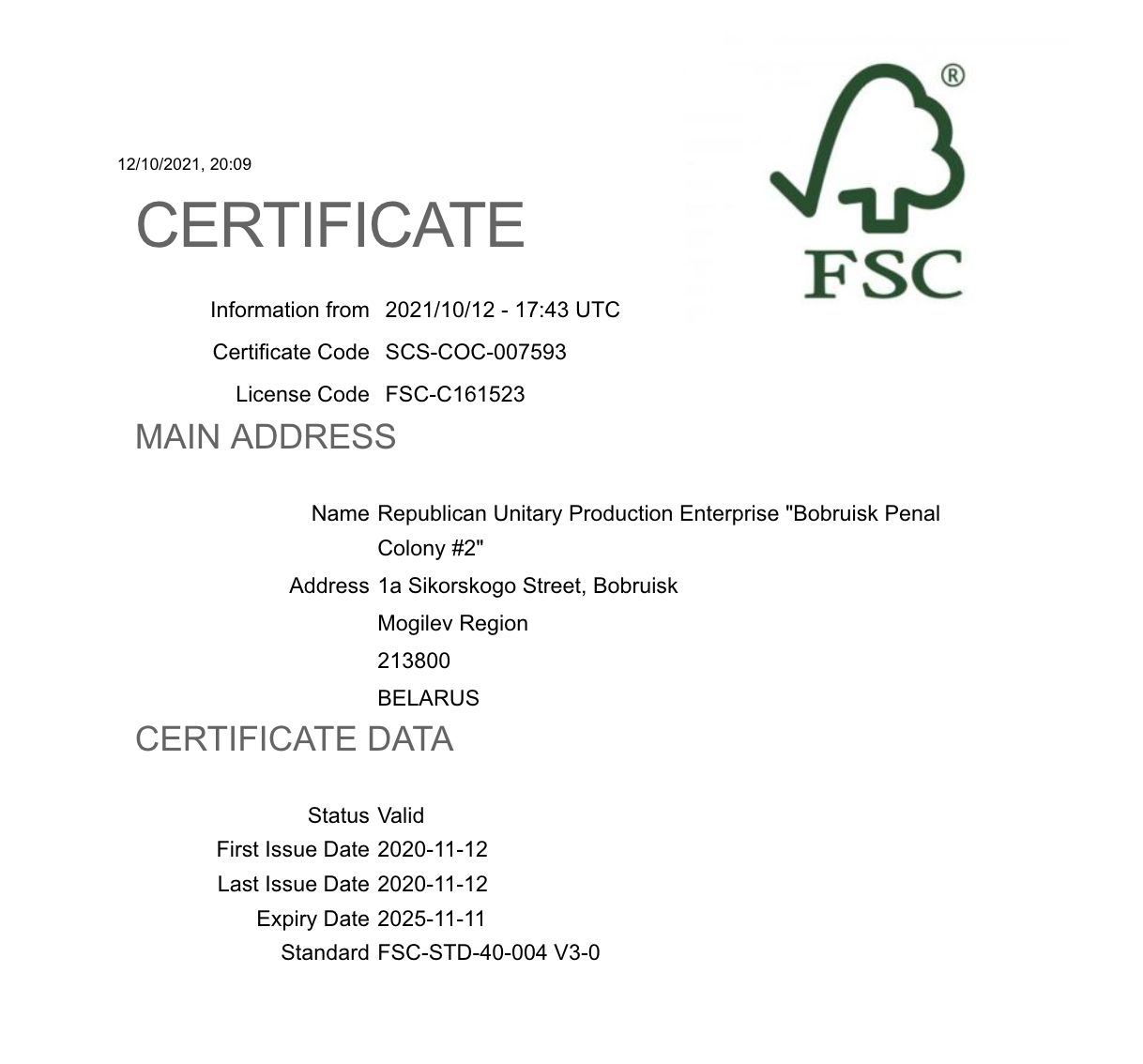 Lining the pockets of Europe's last dictator
The FSC and PEFC also indirectly provided a source of revenue for individuals included on European sanctions lists. Logging often takes place within Belarus' National Parks, held directly by Lukashenko's private slush fund the Presidential Property Management Directorate (PPMD).
Until recently, this fund was managed by Lukashenko's right-hand man, Viktor Sheiman, whose repression of dissidents was so severe that he was sanctioned as early as 2006. Money from European sales went directly into Sheiman's pockets, despite sanctions.
Equally, Belarusian logging has a profoundly negative impact on the environment. Over 1 million cubic metres of logs are being sourced from protected areas within Belarus each year, accelerating deforestation and destroying the habit of rare European species.
"European consumers will be horrified to learn that their purchases of sofas and other furniture may be linked to torture of political prisoners and destruction of primaeval forests, while also serving to bankroll one of warmonger Putin's closest allies," said Sam Lawson, director of Earthsight.
Former Belarusian prisoners, interviewed in both the Earthsight and Disclose investigations, reveal that they were subject to repeated torture, maltreatment, and forced labour in woodshops within penal colonies. Nobel Peace Prize winner and political prisoner Ales Bialiatski attests to being subjected to forced labour at Penal Colony No.5, known to be closely connected to two large timber mills which supply major European furniture retailers.
Booming trade
Under EU law (notably the EU Timber Regulation) importers must conduct due diligence to ensure that their wood products are legally sourced. Many companies were unwittingly sourcing tainted wood products under guarantees from the FSC and PEFC. Certificates for "green" wood were issued to prison colonies as late as the end of 2020.
After the invasion of Ukraine, the two certification companies pulled their green labels from Belarusian wood products. Nevertheless, this only affects timber. Millions of euros of wood furniture leave the dictatorship each year to the EU, UK, and US each week.
Related News
At least 20 different EU Member States continue to import Belarusian wood, even after the European Commission announced that it was "impossible" to comply with the timber regulation due diligence laws. The main culprits include Poland, Lithuania, Germany, and France.
Though IKEA eventually dropped its Belarusian suppliers, not one of its competitors has followed suit and the flow of slave-tainted goods continues across Europe. In July 2022 alone, European firms purchased wood furniture and furniture parts from Belarus worth €13.9 million, most likely made with forced labour.