Nothing dispels small-mindedness quite like travel; reaching for new horizons and tasting the foreign gives a refreshing perspective on how things are at home. Especially at a young age, stepping outside your comfort zone and realising that our identity is largely drawn from the human connections we are exposed to is an invaluable lesson.
It's one that is worth being reminded of at any point in life – how many political blunders could have been avoided by spending a brief stint outside the "tribe"? But on the impressionable mind of a young adult they can leave an indelible mark, correcting teenage traits that might be less excusable in later life.
It's what makes the DiscoverEU programme so valuable – the annual initiative that provides 35,000 18-year-olds across the continent with an Interrail pass to explore. Whatever cost is incurred by providing the passes is easily made up by the boost that beneficiaries will bring to local economies, whether through staying in hostels or eating out. But the experience and subsequent appreciation that the lucky winners will keep is priceless.
This doubtlessly influences the EU decision to extend the programme to non-EU nationals, whether those whose home countries aren't yet Member States, or those that have an established and close relation to the bloc – like Norway or Iceland. It's part of the appeal of being "European", an inclusive label that many wear proudly to stress their closeness and goodwill towards others on the continent.
As a UK citizen, it is sad that young Brits can no longer apply for the passes, which remained possible until 2021. Young UK citizens feel strongly that they are the biggest losers of their country's fractious withdrawal from the EU and for the reasons listed above, reopening the DiscoverEU scheme to them would be another way to reconcile the younger generation.
If you're a young Belgian, there are 900 passes available. See here to apply. For the more senior among us, the Interrail pass remains a comfortable and cost-effective means to see Europe.
Planning your trip? Let @Orlando_tbt know.
Belgium in Brief is a free daily roundup of the top stories to get you through your coffee break conversations. To receive it straight to your inbox every day, sign up below:
Staff protests carried out in the wake of the announcement that Belgian supermarket chain Delhaize will turn its self-owned stores into franchises might continue until the end of this week. The actions, initiated by unions have seen stores close their doors since last Tuesday. Read more.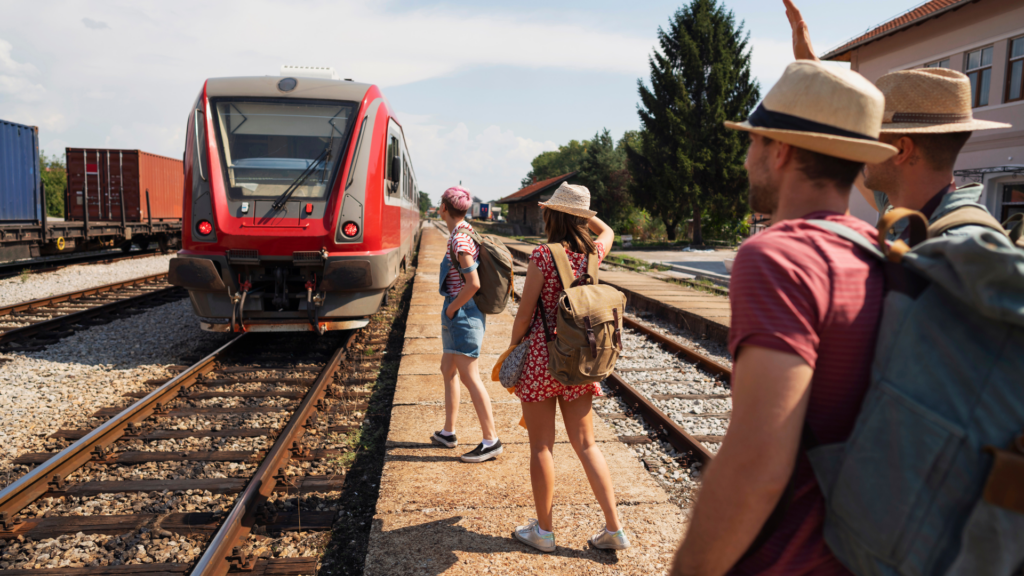 The European Commission is offering 900 Interrail passes to Belgians aged 18 so that they can discover Europe by train, as another season of the 'DiscoverEU' programme begins. The competition starts on Wednesday 15 March and will run until 29 March. Read more.
First class carriages are often a cause for frustration among passengers who claim that they are usually empty whilst the rest of the train is overcrowded. But the revenue they bring continues to justify them. Read more.
Registration for the 43rd edition of the Brussels 20km running event opens on Wednesday. This year, the run will take place on Sunday 28 May. Read more.
A Belgian mother who slapped her 12-year-old son three years ago has been fined €400 and sentenced to four months in prison, Belgian media report. Read more.
The market share of the largest producers in the electricity and gas market within the European Union has decreased in most Member States since 2013, new statistics published by Eurostat, the EU's statistics agency, revealed on Tuesday. Read more.
The Brussels sculptor Marcel Rau received many commissions after the First World War. The country needed war memorials in every commune. And Rau carved many in his Brussels workshop, including memorials in Overijse, Halle, Ostend and Vielsalm. Read more.