The hostage situation that took place at Bruges yesterday evening was resolved in a matter of three hours.
A 25-year-old female jailor was taken hostage by a 29-year-old prisoner using a homemade weapon, according to Bruges local police and the public prosecutor's office in West Flanders.
The prisoner was serving a 22 year sentence for murder, and demanded the release of his brother and father who are being held in separate prisons for the same crime. He demanded a helicopter for himself.
Related News
The incident happened after the man requested permission to use the toilet. The prison guard, who had only been working in that section of the men's ward since June last year, requested permission from the central security office to escort him. When she was returning him to his cell, the prisoner pressed the makeshift weapon against her throat and took her hostage.
"It looked like a toothbrush or a pen that had been melted down and made sharp. It was white in colour and surrounded with tape. I stayed calm and that saved my life," the guard later said.
Special forces arrived on scene to negotiate, and the suspect surrendered shortly before 6:00 PM. The prison guard was not injured, but was taken to a hospital to be looked at nonetheless.
The inmate, a man from Kosovo named only as Faton S., was sentenced by a court in Ghent for a murder back in 2013 related to a family feud. He is also facing charges for violence against prison guards in Hasselt.
A judge will decide if the prisoner will face additional charges related to the hostage situation yesterday.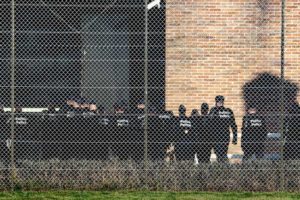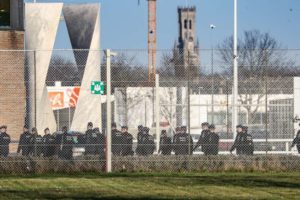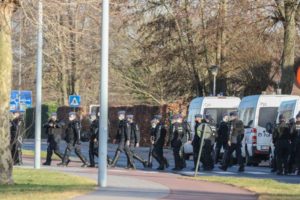 Helen Lyons
The Brussels Times