Newly reformed laws for sexual crimes, which aim to better protect the sexual integrity of victims and punish perpetrators more severely, have been approved by the federal parliament.
In recent months, sexual crimes and violence have been brought to the forefront of society through the sharing of victims' testimonies, several demonstrations against their treatment and, finally, steps being made by governments on a federal and regional level. These efforts culminated in the Federal Parliament's approval of the new sexual criminal law.
"The sexual criminal law was based on a code from 1867 and therefore insufficiently adapted to today's standards. That is why modernisation was more than necessary. From now on, consent is the central principle and we have provided for heavier penalties," Federal Justice Minister Vincent Van Quickenborne said.
Tougher punishment
Every year about 4,000 rapes are reported to the police in Belgium, but under the previous law, which gave rise to many ambiguities and put the burden of proof on victims, reporting was an extremely difficult step for many victims and often resulted in cases being dismissed.
Even if a conviction took place, someone who has been found guilty of rape could get no more than five years in prison. The maximum sentence has now been doubled to ten years, while those who drug their victims can get up to fifteen years in prison. All aggravating circumstances increase the maximum sentence by five years.
Indecent assault is now also a punishable act, even if there was no question of coercion or force. "This is an important step in the fight against sexual violence, and arms the judiciary and police much better to act," the minister stated.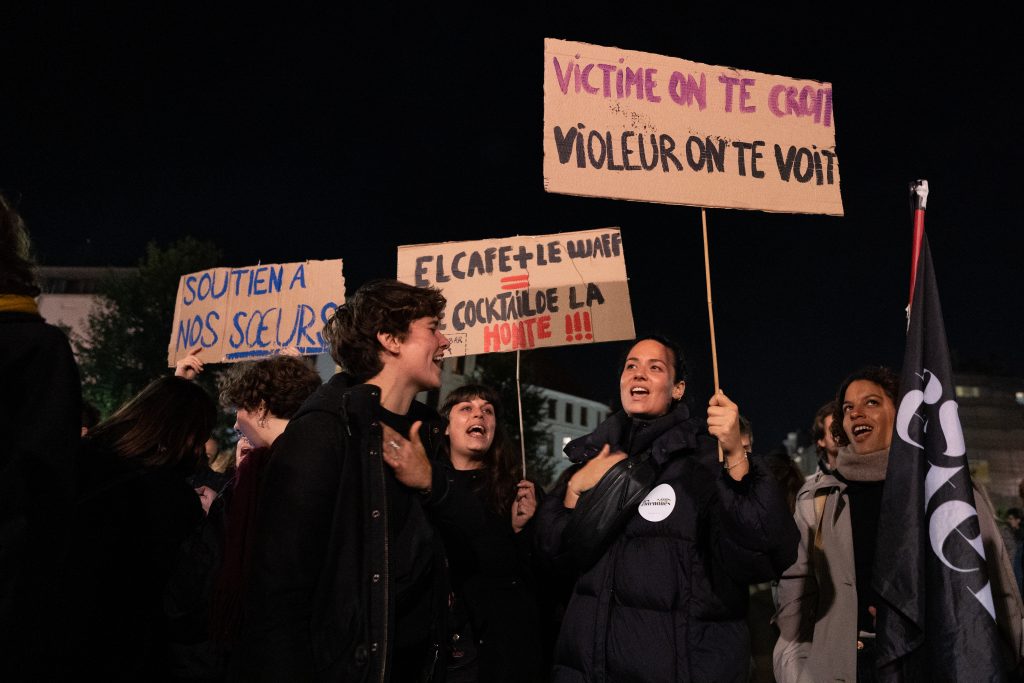 Judges can now also always impose another type of punishment, such as compulsory treatment as part of a probation sentence to work on a sexual problem, with the aim to reduce the recidivism rate.
Flemish Justice Minister Zuhal Demir welcomed the new law as a step forward but added that much more action is needed. "We must make it compulsory to keep offenders available to the justice system after their sentences have expired if we want to prevent new victims."
Van Quickenborne emphasised that the work does not stop here and that the justice cabinet is currently considering how to deal with such prisoners.
Redefining rape and sexual violence
When approaching sexual violence, especially rape, from a judicial perspective, consent will be seen as the basic principle, as the new law states an offence is committed when consent is lacking.
In essence, the law has redefined the legal definition of rape (penetration no longer has to be complete, but can also be partial) and other sexual violence in a clear and simple way, including when consent is withdrawn, or when the perpetrator takes advantage of the victim's vulnerable state.
Related News
Sofie Merckx, President of the PVDA in the Federal Parliament, stated that the fact that consent is now becoming central to sexual criminal law is due to "nothing less than the sustained mobilisations of the women's movement."
Age of sexual consent
The new law states that a minor under the age of 16 cannot consent to sexual acts; however, between the ages of 14 and 16, the person can consent to sexual acts as long as the age difference with the other person is not more than three years, so the "sexual development between peers is not punishable."
Minors between the ages of 14 and 18 who both indicate that they consent to sexual acts between themselves, but where the age difference is more than three years, can be given a justification as long as the older person is not "using a recognised position of trust, authority or influence over the minor or when prostitution is involved."
With this law, Belgium also becomes the first country in Europe to officially decriminalise sex work, which Van Quickenborne said was a "historic reform."
"It ensures that sex workers are no longer stigmatised, exploited and made dependent on others. Belgium is the first country in Europe to decriminalise sex work. It confirms our nation's ethically progressive reputation."
The new sexual criminal law will enter into force three months after its publication in the Belgian Official Journal.