As world leaders arrived in Brussels last night, the city skies were alive with helicopters and police were out in full force. Today, not only President Biden but also premiers of the UK, Canada, and France (among others) convene in the capital for an emergency summit about Russia's invasion of Ukraine.
One month has now passed since Russian military moved in on Ukraine, a grim milestone that the WHO estimates has seen a quarter of Ukrainians forcibly displaced and casualties number in the thousands. However, despite the brutal intensity of the offensive, the spirit and resolve of the Ukrainian defence has surprised onlookers and invading forces themselves, one Russian general admitting that they had considerably "underestimated" their target.
NATO estimates that Russian military casualties could number up to 15,000 – a figure that far exceeds official Kremlin reports. This has seen morale among the invading forces plummet while Western sanctions have hit home in Russia, sending the currency into freefall and seeing long queues for basic goods.
Yet with the attack not turning out to be the walk-over they had expected, Russian tactics are becoming increasingly destructive, deploying weapons never before used in modern warfare. Putin is also strongly suspected of turning to chemical weapons – a major concern that NATO will discuss today.
In a recorded address from the deserted streets of Kyiv, Ukrainian President Zelenskyy cast the allied response as a test of friendship. As leaders talk the talk in Brussels today, the world waits to see if they will walk the walk.
Belgium in Brief is a free daily roundup of the top stories to get you through your lunch break conversations. To receive it straight to your inbox every day, sign up below:
Long-time resident and new Belgian Gareth Harding shares his thoughts about life in Brussels and Belgium. Read more.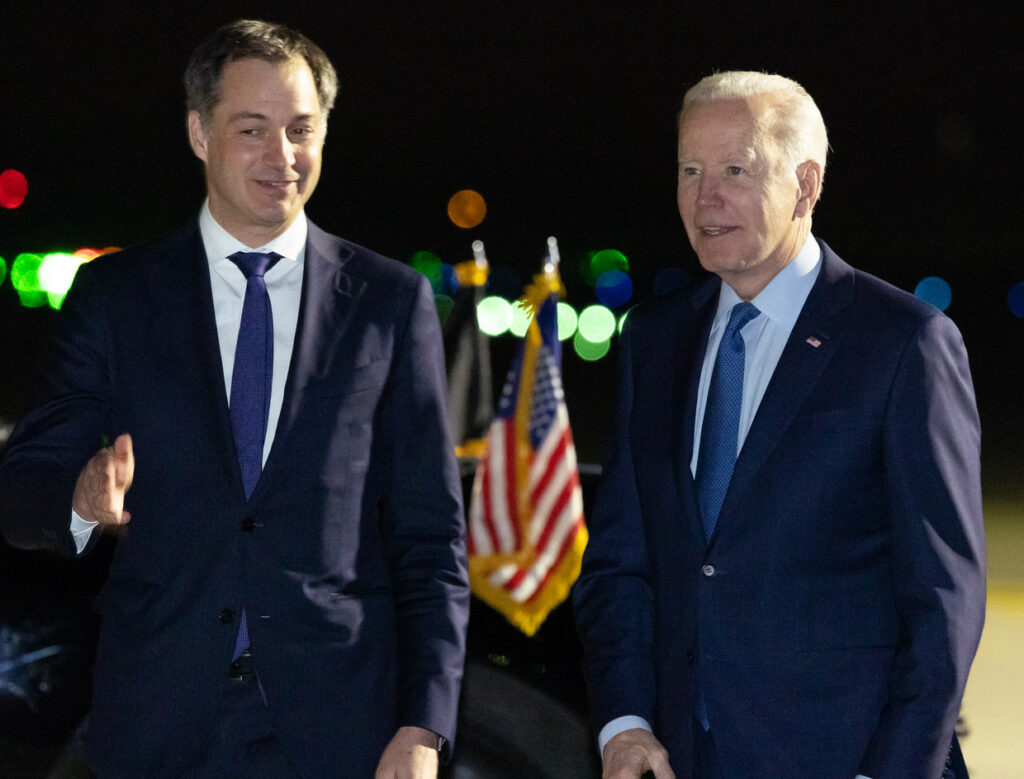 US President Joe Biden touched down in Brussels on Wednesday evening to discuss the Russian invasion of Ukraine at an urgent NATO summit and a European Council meeting, after which he will fly to Poland. Read more.
Russian diamond company Alrosa makes billions trading the precious stones on the Antwerp market. However, it now seems likely that the funds are being used for nefarious reasons. Read more.
Humidity levels in Belgium in recent days have been exceptionally low for this time of year, resulting in people suffering from dry lips and experiencing sore throats. Read more.
A Brussels teacher trainee was convicted on Wednesday of sexually abusing 26 boys between the ages of five and six. Read more.
A baby okapi was born at ZOO Antwerp on Wednesday, which the ZOO welcomed as great news for the endangered species. Read more.
Aalst's stunning city library opened in 2018 in an abandoned corner of the old industrial city. The name recalls Aalst printer Dirk Martens' role in bringing out the first edition of Thomas More's Utopia. Read more.