Of all social injustices that inflame public debate, there's nothing quite like a monarchy to bring to the fore questions of hierarchy and social utility. Is there a place for royals in the 21st century? Are we really going to pretend that this family has a god-given right to a life of luxury? Are they a drain on public funds or a net gain for the national image?
If the proponents and critics of monarchies have one thing in common, it's the desire to make their voices heard. The discussion of royalty is rarely calm but polarises generations and political camps. Though the days of omnipotent kings and queens are over, these unelected individuals still wield considerable power and retain much of the opulence that layfolk can only dream of.
Coming from the UK, the royals live in the spotlight, able to whip up a media frenzy or looked to (by some) for reassurance in turbulent times. Like it or not, they are put on a pedestal that makes them impossible to ignore. In this context, it is very hard to take a moderate stance on the monarchy and their place in public affairs.
In Belgium, the royal family is far more low-key. Yes, they are visible and carry out numerous ceremonial functions throughout the year; but we're not beaten over the head with their household affairs or confronted with their noble faces on everything from coins to crockery. In fact, it doesn't take too much effort to forget they're there at all.
Yet the news that they will cost Belgian taxpayers more will inevitably spark some of the disputes that are so lively elsewhere. I won't wade into that argument today but instead wonder whether you have strong views on the Belgian royals, or manage not to pay them much attention?
Let @Orlando_tbt know.
Belgium in Brief is a free daily roundup of the top stories to get you through your lunch break conversations. To receive it straight to your inbox every day, sign up below:
It seems that no household is spared the impact of inflation, with even the royal family impacted. As a result, King Philippe, former King Albert, Prince Laurent and Princess Astrid are due to receive a "wage" indexation. Read more.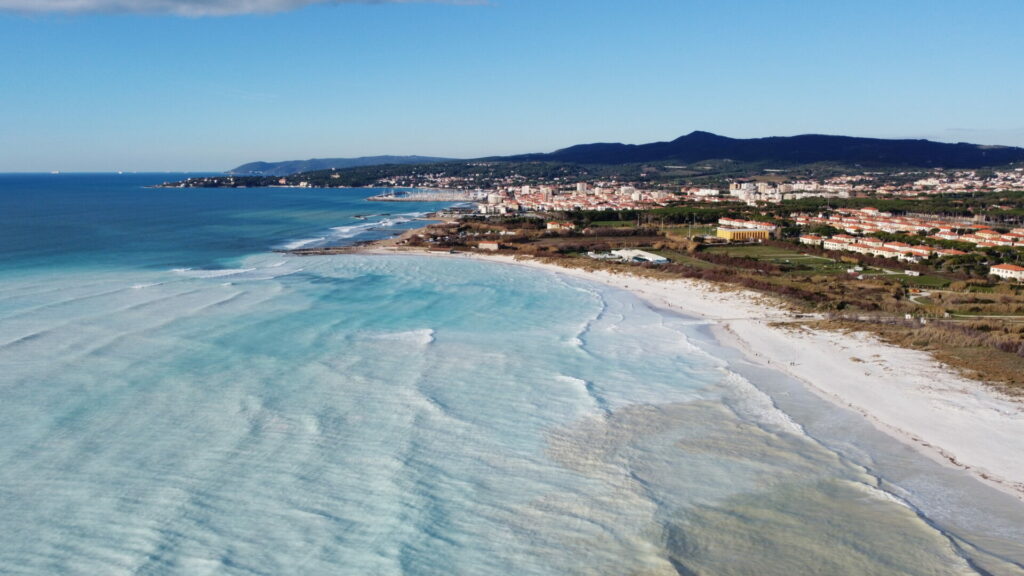 In the picturesque Italian seaside town of Rosignano Solvay, located just 25 kilometres away from Livorno in Tuscany, holidaymakers frolic on the coast's pearly-white beaches. In the waters, locals play volleyball, while tourists sunbathe on the unusually bright beaches. It's a beautiful picture, but there is more than meets the eye. Read more.
Attempts by the tobacco giant Philip Morris to put its heated-tobacco product IQOS on Belgian store shelves have come up against stiff opposition over health and legislative concerns, Belgian newspaper Het Laatste Nieuws writes. Read more.
Olive oil could soon become very scarce (and expensive) in Belgian stores, as the prolonged heat and drought are threatening the olive harvest in Spain and Italy this year. Read more.
As many as 879 people, most of them children, went missing on the Belgian coast in July, nearly as many as in the entire summer of 2021. according to the Inter-municipal Rescue Services of the Coast of West Flanders (IKWV). Read more.
Belgium's reception centres lack the space to provide care for all the 174 victims of human trafficking in the case surrounding the Borealis chemical company in the port of Antwerp, according to aid organisation Payoke. Read more.
No need to say anything. We all know the Belgian beach is not Santa Monica. It's not a surfing paradise. But it can be friendly. Even cool. Read more.