As 2022 draws to a close, The Brussels Times has prepared its final weekly selection of images for the year, with a month-by-month recap of Belgium's biggest news stories.
This week, we will be going through the year and presenting the photos that best reflect 2022 in Belgium, whether it's sporting success, state visits or international solidarity.
January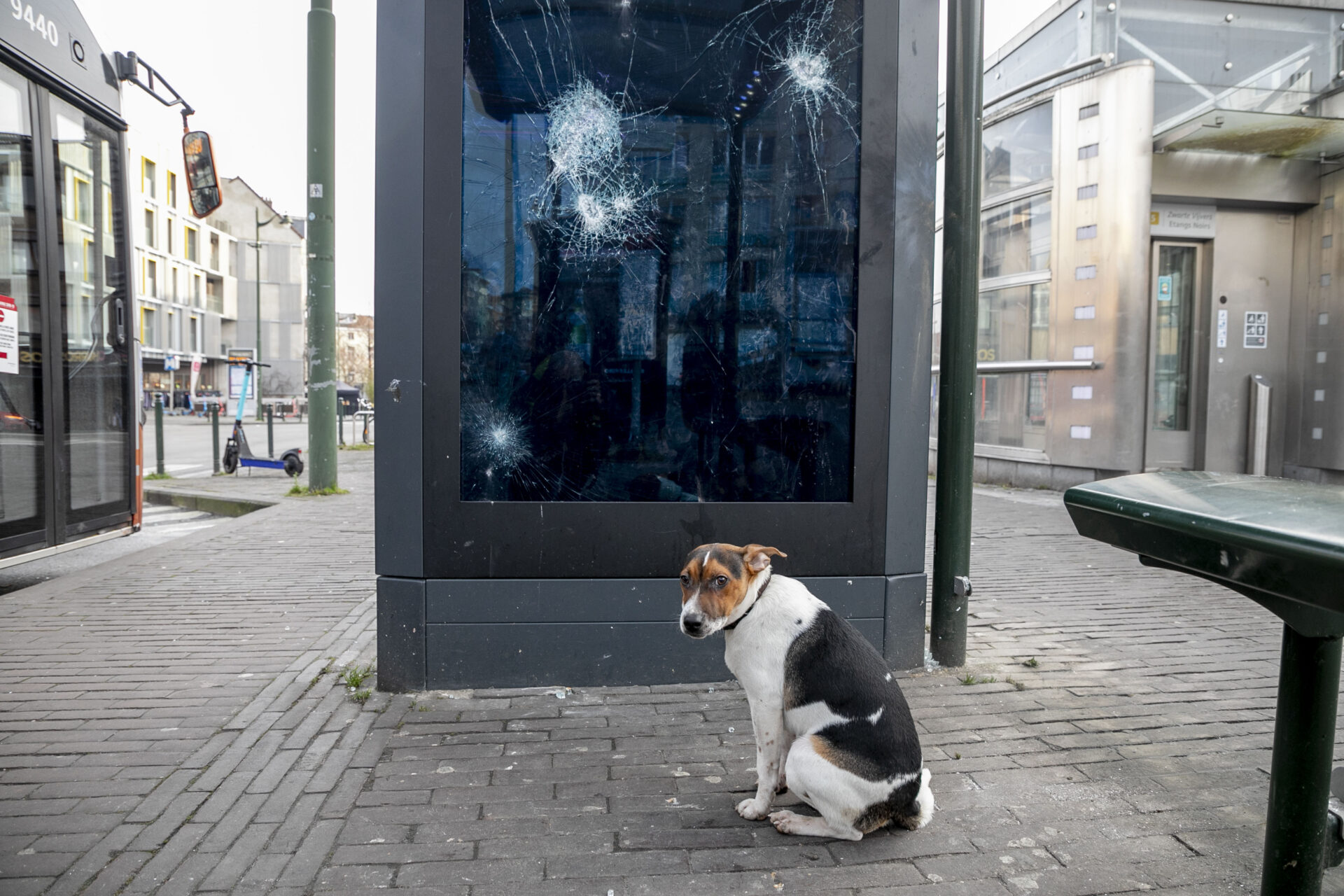 As Belgians celebrated the end of 2021, certain partygoers got a little carried away on last year's New Year's Eve, with a concerned pup posing in front of a vandalised bus stop in Brussels.
February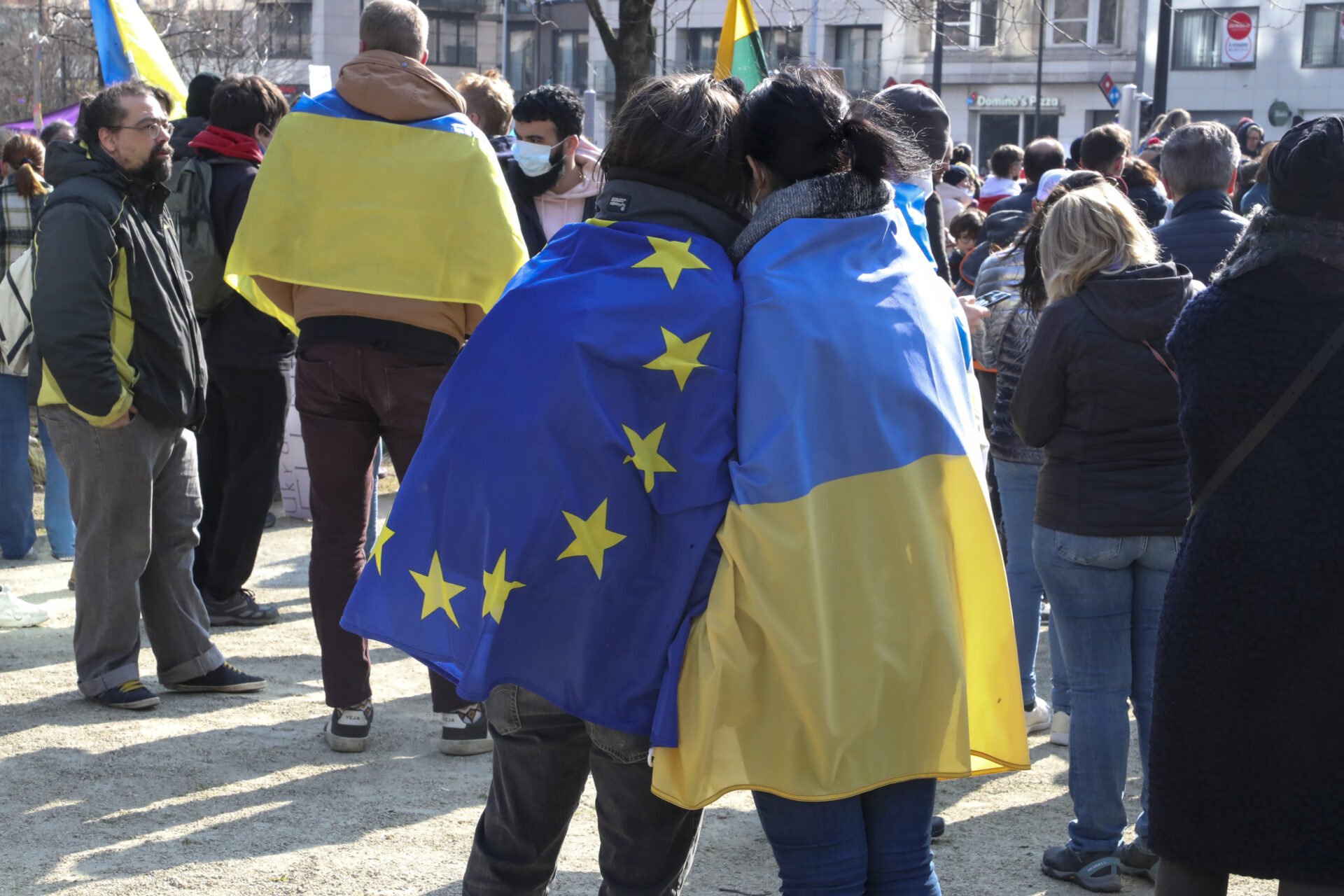 On 24 February, Russian President Vladimir Putin announced that Russia would be starting its "special military operation" in its neighbouring country of Ukraine.
This resulted in over 1.5 million Ukrainians fleeing their war-torn country. Thankfully, they were greeted with mostly open arms in the rest of Europe, as this picture from a pro-Ukraine demonstration in Brussels shows.
March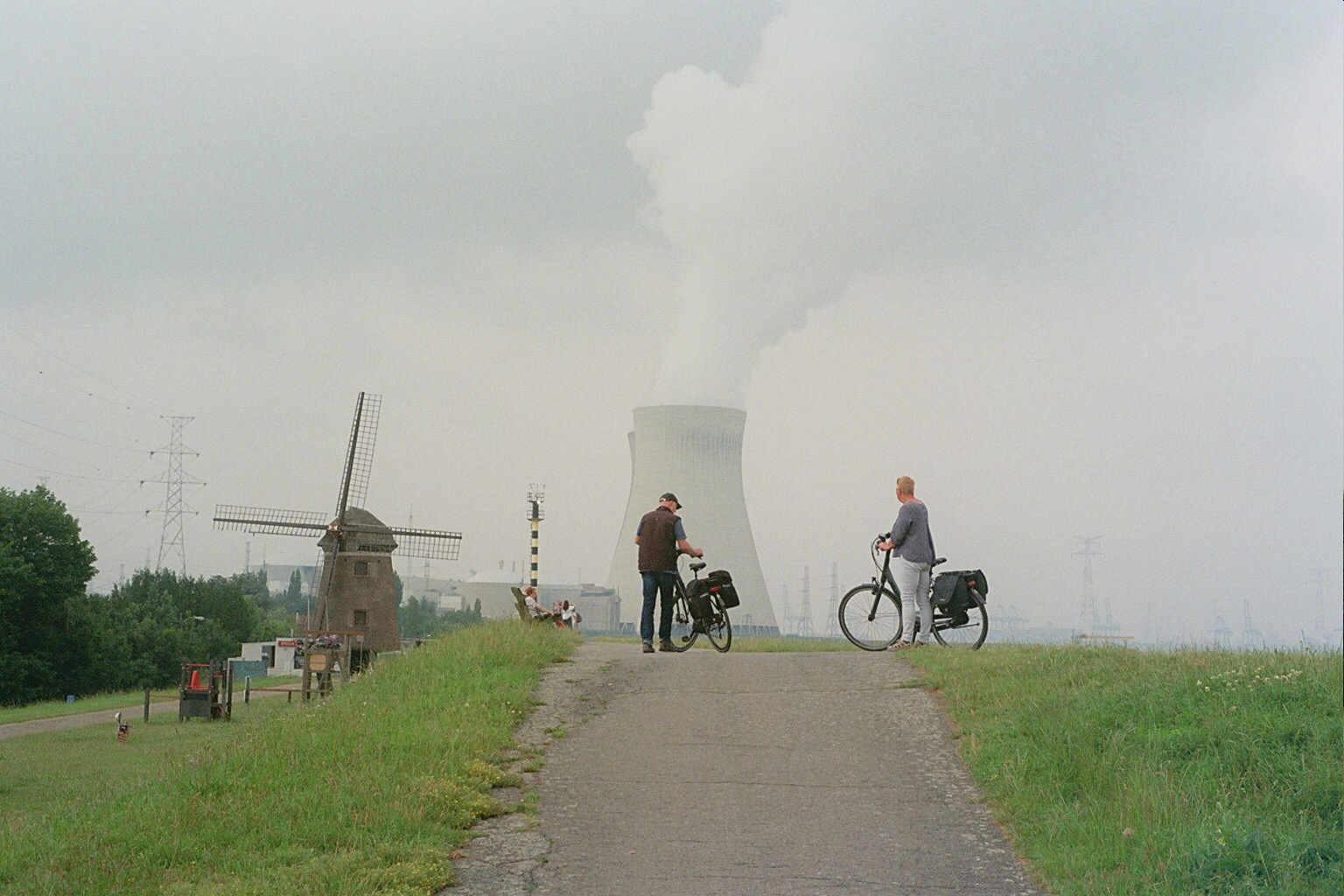 As a full-scale war was waged in Ukraine, Europe took sanctions against the Russian state. Among these was the decision to no longer import Russian gas, which led to an energy crisis engulfing Europe throughout 2022. Belgian leaders racked their brains on how to improve their own energy supply.
As a result, the Belgian Federal Government decided to extend the lifespan of two of the country's nuclear reactors until 2035. However, at the time of writing, an agreement with Engie, the supplier in charge of these reactors, has not yet been reached.
April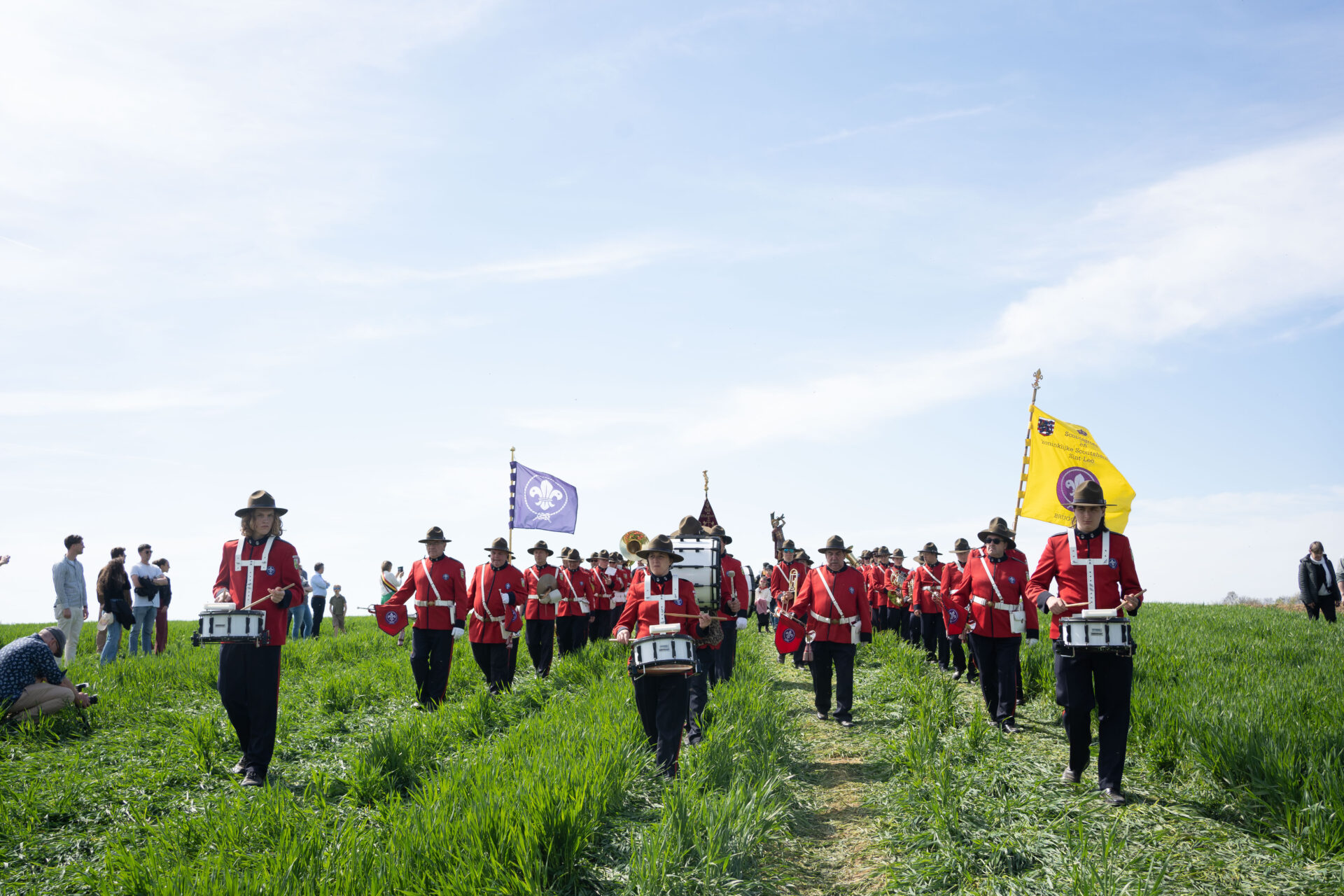 On 18 April, Belgium celebrated this year's Easter Monday. The annual horse procession took place on the fields of the 'Tiense Berg' in the Hakendover town of the Flemish municipality of Tienen.
May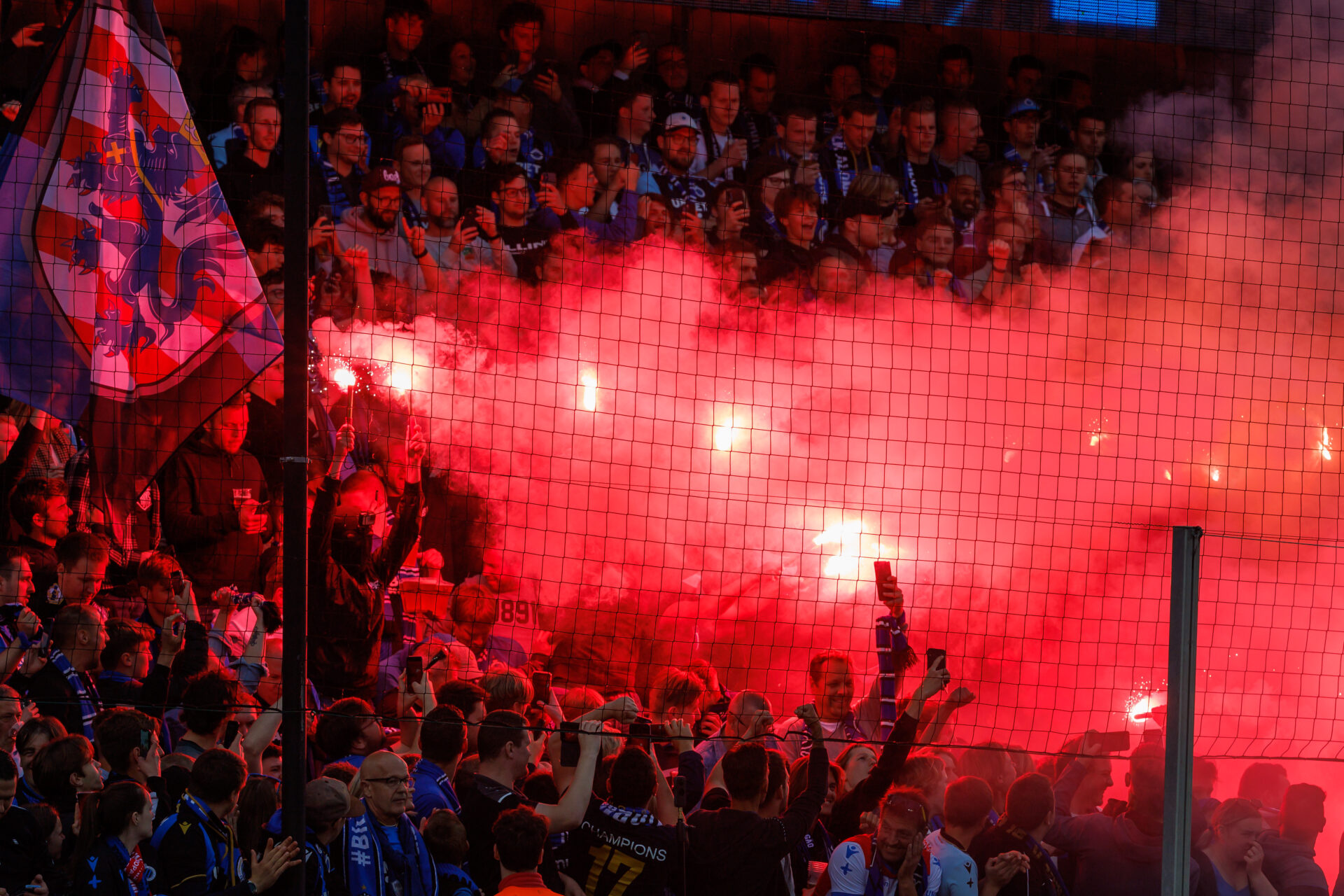 In May, the miraculous title push of Brussels football side Union Saint-Gilloise came to an end at the hands of former champions Club Brugge.
Related News
Having been promoted to the Jupiler Pro League in the previous season, they finished the regular season in first place but failed to consolidate their advantage in the play-offs, losing the title to serial winners Club Brugge.
June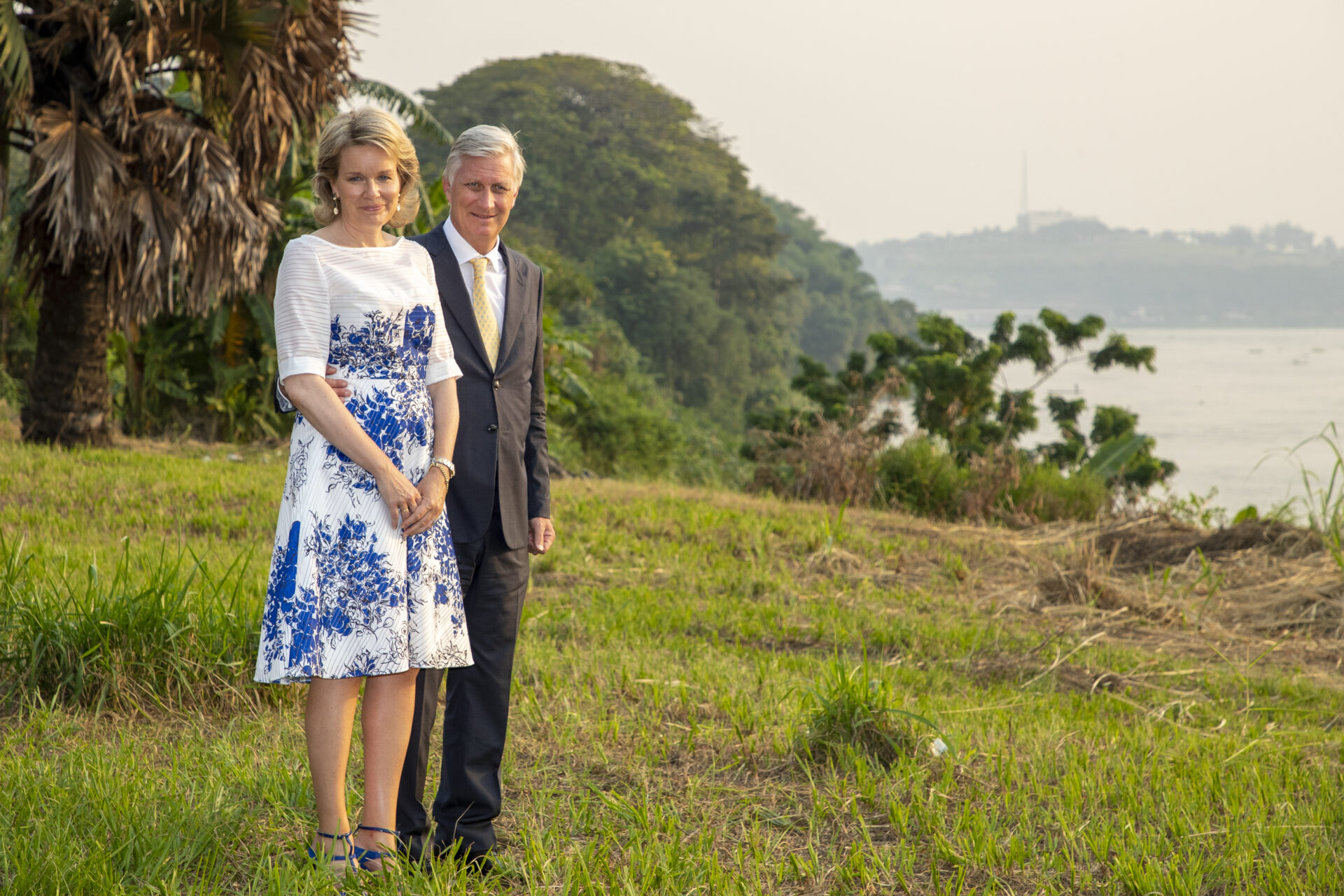 From 7 to 13 June, King Philippe and Queen Mathilde travelled to the Democratic Republic of Congo, Belgium's former colony, for the first royal visit to the African country in over a decade.
Philippe gave a much-anticipated speech in which he expressed his "deepest regrets" for the wounds of the past, but stopped short of offering an official apology for the atrocities committed under Belgium's colonial rule.
July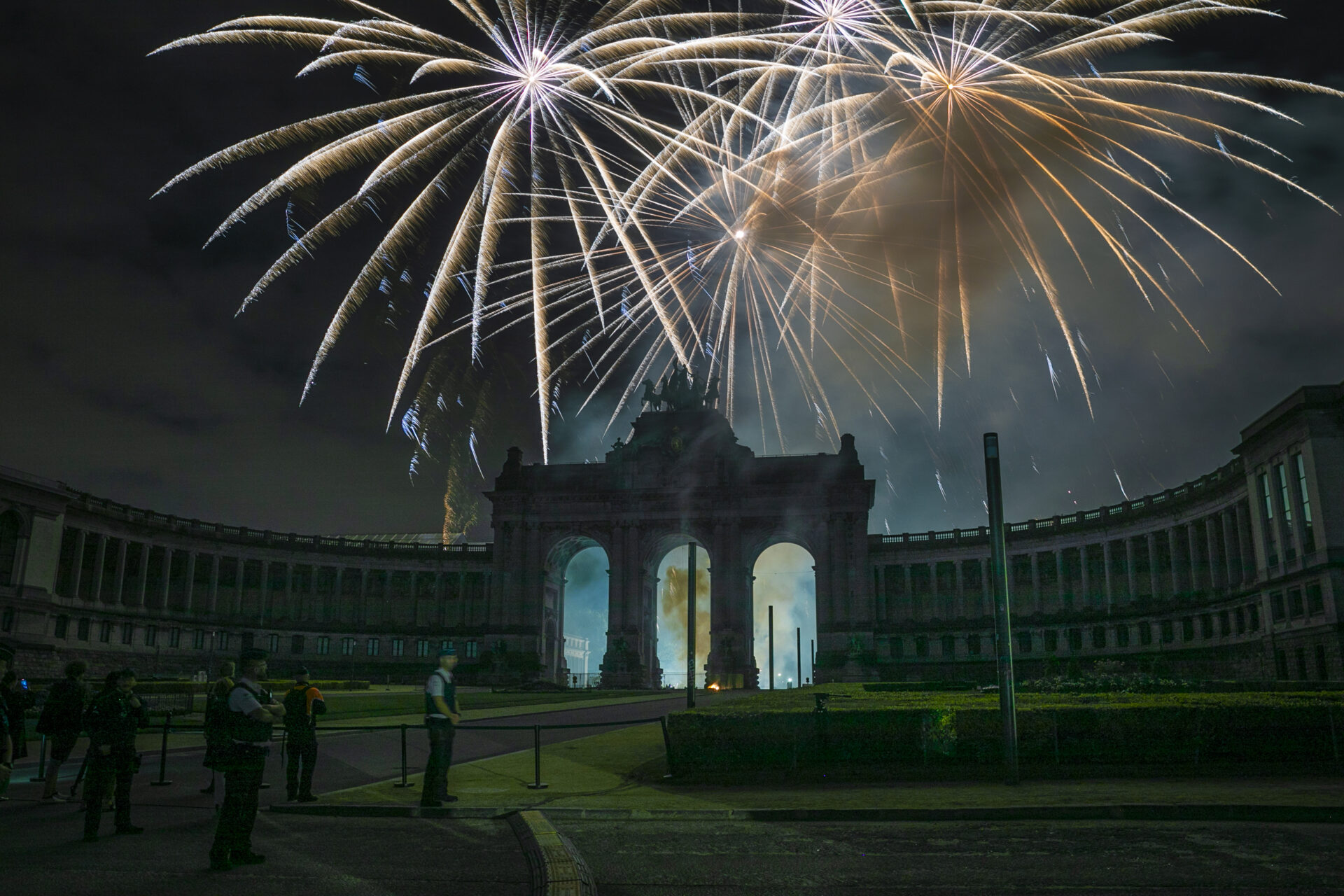 On 21 July, Belgium celebrated its National Day with a concert and fireworks organised at the Parc du Cinquantenaire in Brussels. These were the first large-scale festivities since 2019, before the outbreak of Covid-19 and subsequent health restrictions.
August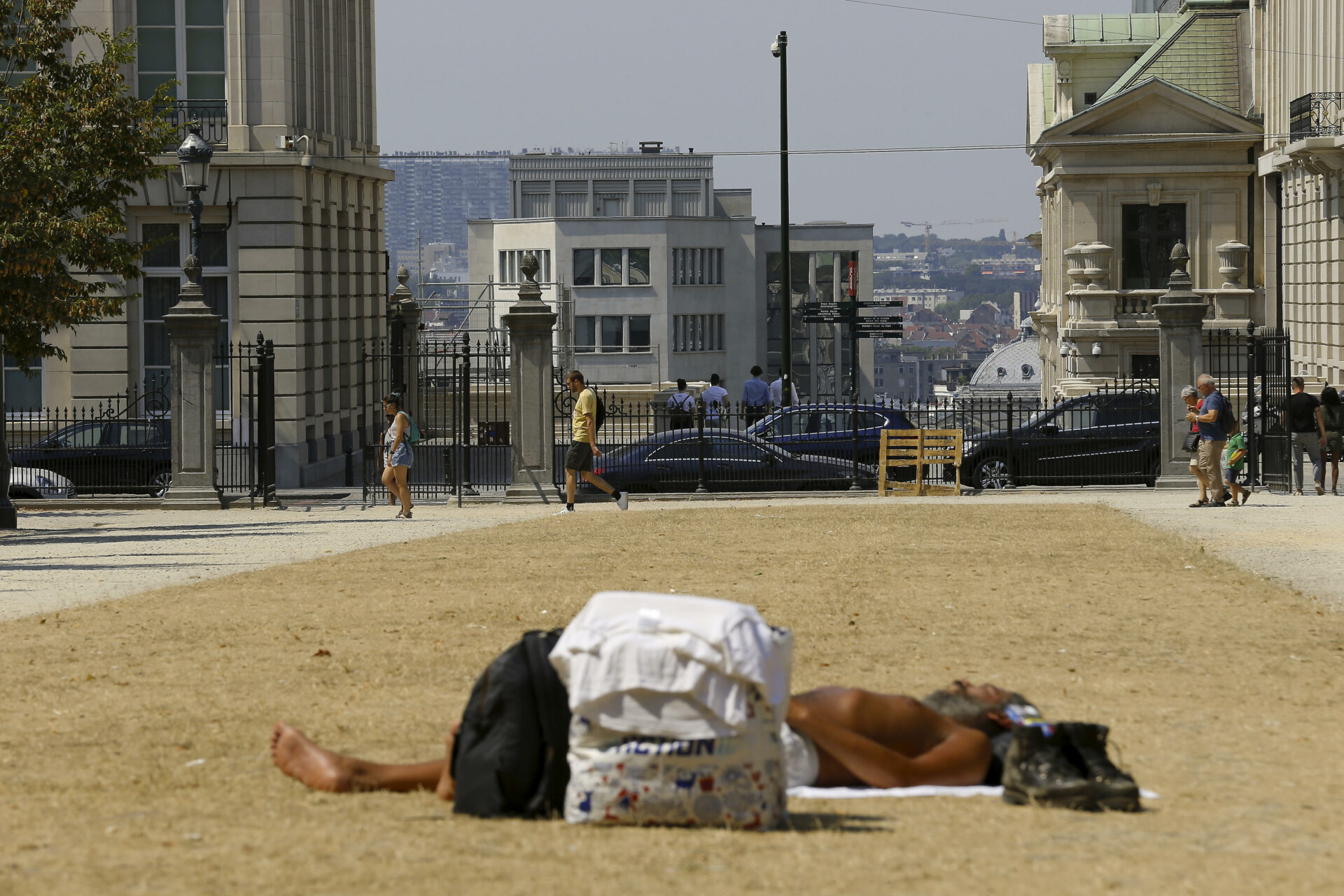 During the summer, Europe was engulfed by record temperatures, which was felt by Belgians in the month of August, as an official heatwave was declared in the country from 9 to 16 August.
These high temperatures led to August 2022 being deemed the hottest August in Belgium since records began, with a monthly average of 21.4°C.
September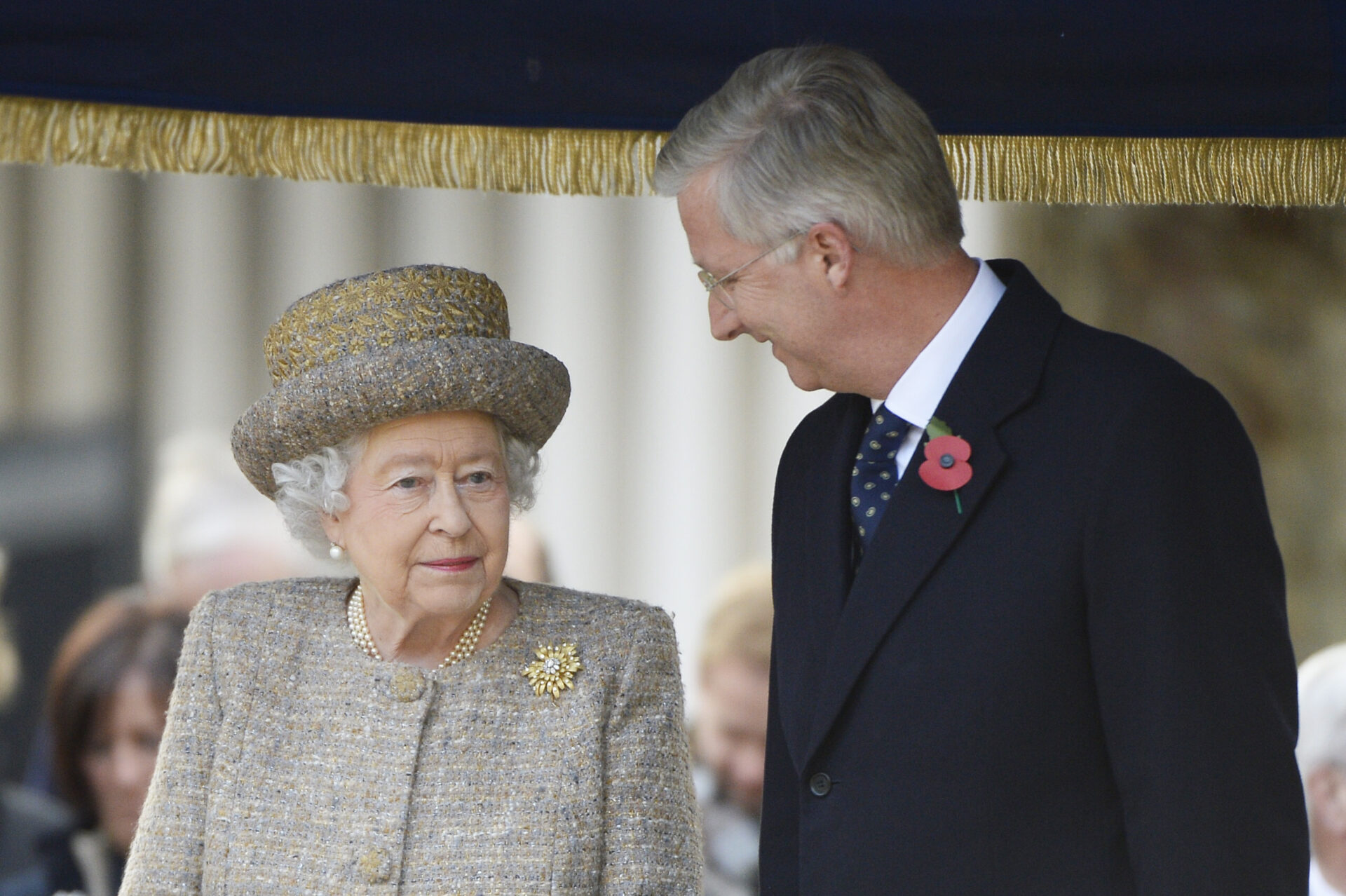 On 8 September, Her Royal Highness Queen Elizabeth II of the United Kingdom passed away at the age of 96. Having reigned for over 70 years, her time on the throne was the longest of any British monarch in history.
Here she is pictured in 2014, with King Philippe of Belgium, attending the inauguration of the 'Flanders Fields Memorial Garden' World War I memorial in London.
October
Having won this year's Vuelta in Spain, as well as being named cycling world champion in Australia, celebrations were in order for Belgian hero Remco Evenepoel.
Once back in Belgium, he took the balcony of Brussels' town hall on 2 October, where he thanked the Belgian fans who had gathered on the Grand Place for their support.
November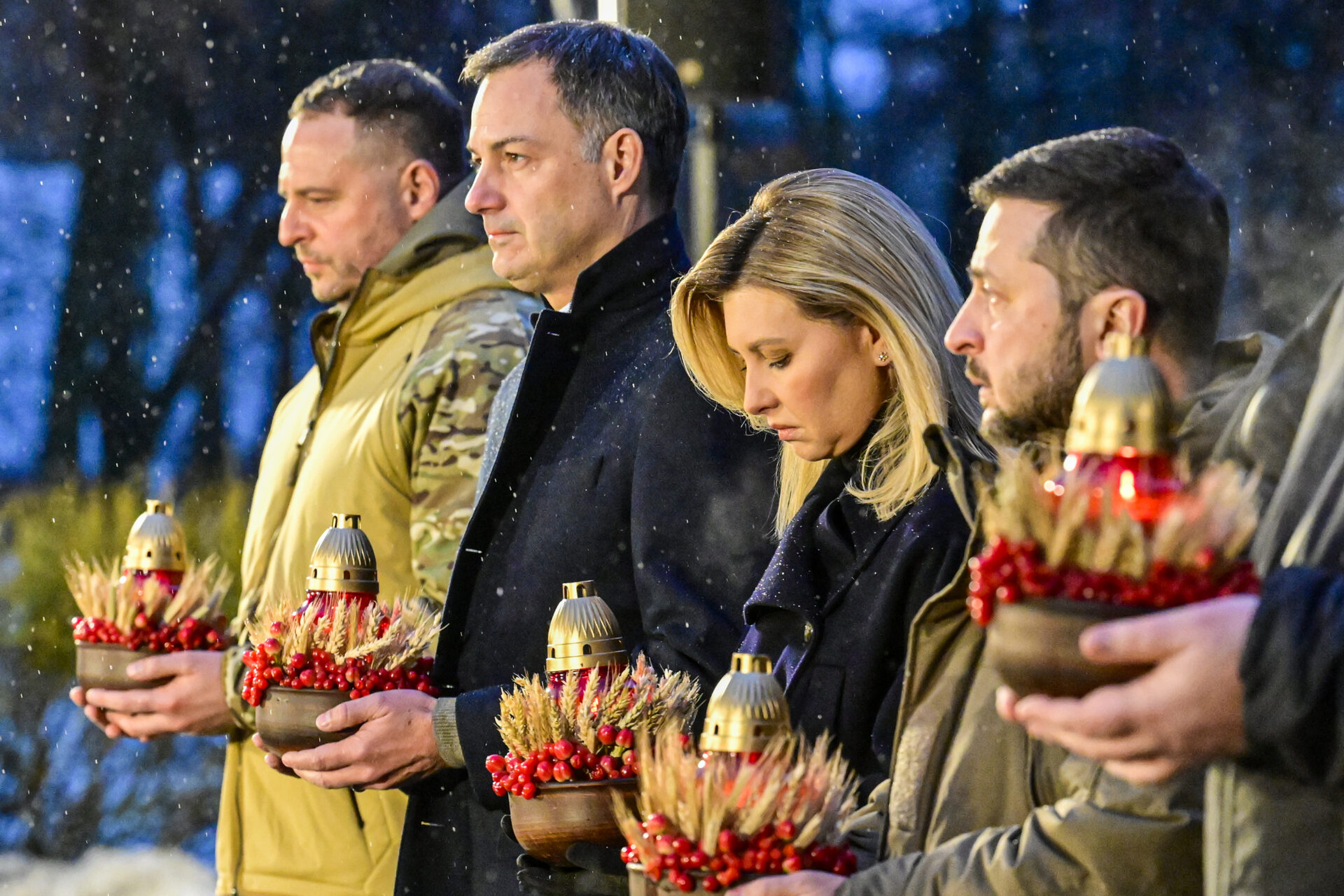 In November, Belgian Prime Minister Alexander De Croo, alongside the Foreign Affairs Minister Hadja Lahbib, made a state visit to Ukraine, where both met with Ukrainian president Volodymyr Zelenskyy.
Here, De Croo is pictured alongside Zelenskyy and his wife Olena Zelenska paying tribute to the victims of the Holodomor, a famine that killed millions of Ukrainians between 1932 and 1933.
December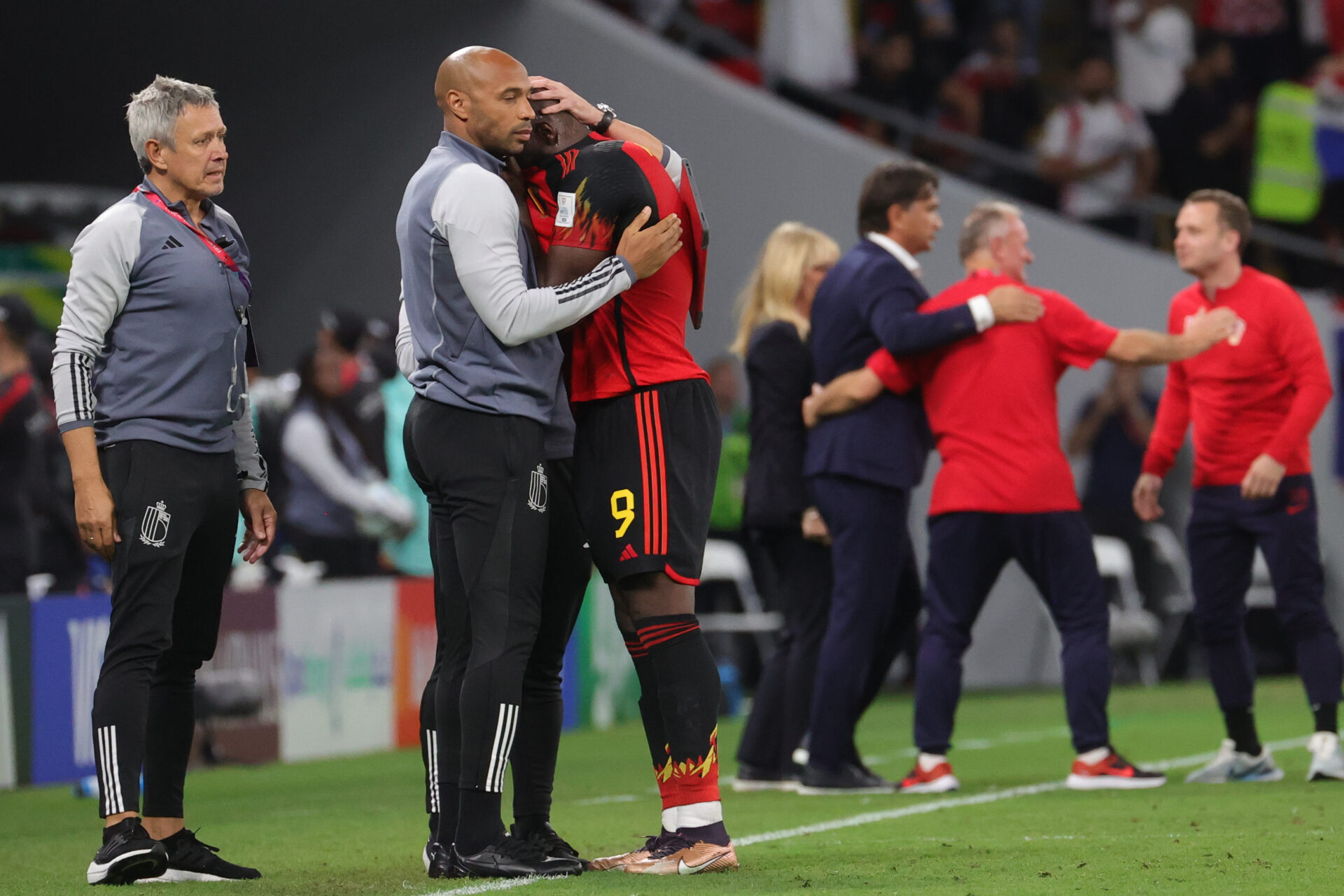 Credit: Virginie Lefour/Belga
In the final two months of the year, the FIFA World Cup was held in Qatar, under a cloud of controversy given the host country's poor human rights record.
For Belgium's Red Devils, the tournament was made even worse after they were eliminated at the group stages after failing to beat Croatia on 1 December. Here is Belgium's assistant coach Thierry Henry consoling the team's star striker Romelu Lukaku.