Something rather amazing happened in Belgium today, a thing that the country has hoped for in unison but that many feared would never come to pass. In a national address on Friday morning, Prime Minister De Croo announced that the Belgian aid worker Olivier Vandecasteele has been freed from Iran and is en route to Belgium.
For those not familiar with his case, Vandecasteele has been held for 455 days on trumped-up charges of espionage. He has been due to face 74 lashes, 40 years in prison, and a $1 million fine. With a verdict so grim, his only realistic chance of release was with intervention from the Belgian State, and a protracted prisoner swap was brokered that has now seen Iranian diplomat Assadollah Assadi released from prison in Antwerp, where he was serving a 20-year sentence for plotting a bomb attack against a rally of Iranian political opponents near Paris.
Yet the deal has at various points hung by a thread, with its judicial ramifications repeatedly called into question. Throughout this time, the public awareness and wish for Vandecasteele's freedom was kept alive by his friends and family – his niece even locked herself in a cage for 24 hours to draw attention to the struggle.
The aid worker's image has been spread across the country, looking down from oversize advert panels or printed on stickers that can be found in almost any bar. Those not in the know might even assume that this is some totem of pop culture akin to musicians or sportsmen.
The Prime Minister earlier today shared an image of our man looking out from a military aircraft soon to take him home; it was a changed man from the face looking hopefully down from posters adorning public buildings around Belgium. But, quite remarkably given the deprivations inflicted upon him, he was still standing.
Vandecasteele is no question immensely fortunate. Sceptics might have assumed that his name would be just another on the ledger of those brutally done away with by the state that is famed for its disregard for human rights.
It's a country where capital punishment awaits those charged with such offences as political dissidence, homosexuality, or any other transgression out of line with the Islamic theocracy under the autocratic clutch of its supreme leader Ali Hosseini Khamenei. State executions are systematic and come in their hundreds each year. The number of political opponents that die under state suppression is far higher.
Today the nation will release a long-held sigh of relief for its compatriot, safe at last.
Belgium in Brief is a free daily roundup of the top stories to get you through your coffee break conversations. To receive it straight to your inbox every day, sign up below:
The 18 students who organised the hazing ritual which led to the death of 20-year-old Sanda Dia have been sentenced to up to 300 hours of community service and a €400 fine. All students involved in the death have therefore avoided prison. Read more.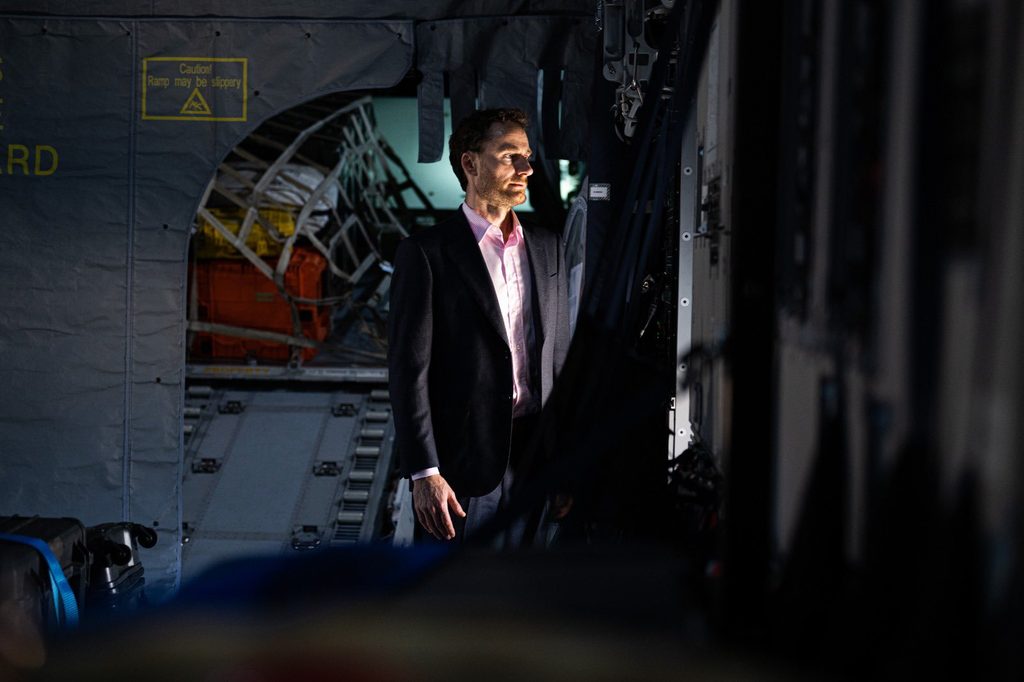 Humanitarian worker Olivier Vandecasteele is free and on his way to Belgium from Iran, Prime Minister Alexander De Croo announced on Friday. Read more.
Belgium seems to have finally been blessed with warmer, sunnier weather, just in time for the start of this year's festival season. The summer-long weekends of partying will be kicked off with Extrema Outdoor in Limburg and Core Festival in the heart of Brussels. Read more.
The City of Brussels will ban the rally organised by the far-right Vlaams Belang party and set to take place in the capital next Monday. The party has contested the decision, saying it will go to court over it. Read more.
The risk of poverty in Belgium will decrease until 2030, but is set to rise once again in the following decade, new projections by the Federal Planning Bureau have revealed. However, not all age groups will be affected in the same way. Read more.
A quarter of all Belgians now buy less fruit and vegetables compared to this time last year, as soaring food prices and general high inflation have forced households to radically restructure their supermarket spending habits. Read more.
Not far from the smart beach villas of Knokke-Heist, you find a wild region of watery salt marshes and windswept dunes. It's called Het Zwin. No one lives here except for the birds. Read more.