The "Ghost Hotel" of Brussels is finally getting its renovation, as work begins on the historical Brussels Hotel Astoria almost 15 years after it closed its doors.
The transformation, which received €2.7 million in funding from the regional government, will include the renovation and modernisation of 121 rooms and suites, and the addition of two extra floors to the building's original structure.
As large parts of the hotel, including the facade, the Royal Suite on the first floor and many of the interior decorations are protected goods, the works are being undertaken at a slower pace.
Related News
"When we talk about heritage for the people in the city we also refer to the identity of the city, the things that are part of being a 'Bruxellois'. For a very long time, we took the building for granted from this aspect," said State Secretary of Heritage and Urbanism, Pascal Smet.
He added that, once renovations are completed, the hotel will be 'returned to the people of the city in all its splendour', and that he hopes that all people, including Brussels' locals, will rejoice and gather here.
Preparing For A Different World
The project is being led by renowned Belgian architect Francis Metzger, and is collaboratively carried out by construction firms Jansen and Herpain.
When discussing his renovation plans, Metzger looked back at the history of Hotel Astoria, saying: "The needs of a client are not at all the same now as when it was first built. Serious work is needed to renew this hotel and to prepare it for a different world."
"There are necessary modifications and alterations to be made, but it's important not to change the hotel's identity," he added.
Hotel Astoria, which was originally built in 1909 at the request of King Léopold II for the Brussels International Exposition the following year, was once the top address in the city, welcoming guests such as Winston Churchill, Salvador Dalí and Andy Warhol.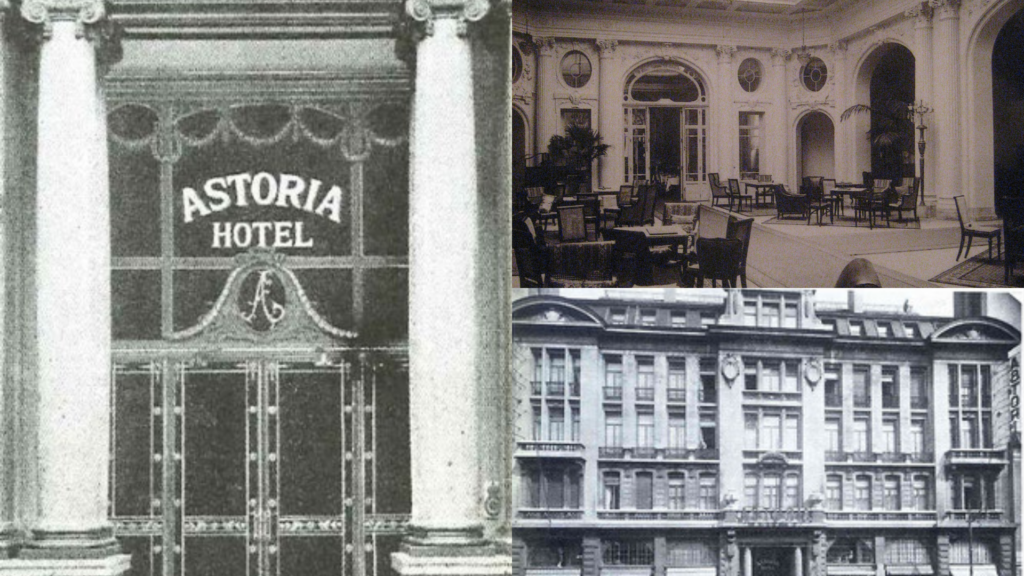 Situated on Rue Royale, its location alongside the city's Royal palace, Justice palace, museums and many other landmarks signified its importance for the city's stature.
In 2017, after sitting empty for ten years, it was bought by the Maltese Corinthia Hotels, to be transformed into a five-star hotel expected to reopen in 2019 under the new name 'Corinthia Grand Hotel Astoria'.
"Belgium is a very historic country, and the value you will discover and explore during the renovations of this hotel will see it being given back not only to Belgians but all who are visiting this beautiful country."

At the moment, around 15-20 people are working on-site, however, both construction firms project that in 1,5 years, 200 builders will be working on the project.
The renovations on the property are expected to end in October 2023, and it will be ready to welcome its guests by the end of the same year.
Lauren Walker
The Brussels Times