Emergency services were engaged in hundreds of clean-up and repair operations in Belgium on Saturday after Storm Eunice ripped through parts of the country the evening before, downing trees, blowing away roofs and injuring a number of persons.
In Liège, one man was hit by a falling roof in Amercoeur neighbourhood, while in Namur's Wepion District, another man was injured when a tree fell on his car, crashing into the windscreen, Belga News Agency reports. In Walloon Picardy, a crane operator was seriously injured when his crane fell onto the Geriatry Service of the Tournai Hospital on Friday afternoon.
In Brussels, a policeman was injured by flying glass after a motorcyclist lost control of his scooter and crashed into a bus shelter.
Storm Eunice slammed into Belgium early Friday afternoon, with wind speeds of up to 133 km/hr. recorded at Ostend Airport, according to David Dehenauw, head of the weather service of the Royal Meteorological Institute. The storm began to abate on the Coast at about 5.00 p.m., Dehenauw reported on Twitter on Friday evening. It gradually died down later in the evening in the hinterland.
Related News
Police, loggers, environmental services and fire services sprang into action from Friday afternoon, when calls for help began pouring in, working ceaseless into the night before taking a break and resuming work on Saturday morning.
Most of the damage reported in Belgium had to do with falling trees and branches blocking roads and flying roofs and tiles. The storm also downed traffic or worksite signs. In Brussels, at least one street was flooded after a drain was blocked, while in Anderlecht, part of a terrace on the Fernand Demets Quay was blown away and landed in a nearby canal.
Clean-up operations in various Belgian cities
In Ghent, the storm ripped off part of the roof of Ghent F.C.'s football stadium, the Ghelamco Arena, where a match scheduled for Friday evening – against Seraing – had to be postponed. Footage on social media showed bits of the roof on cars around the stadium.
Emergency services in Brussels said on Saturday they had received about 500 calls for assistance since the previous afternoon. Some 176 had already been attended to by Saturday morning while the others were in progress.
"The operations were interrupted overnight as a safety measure to protect staff, or because people who had reported problems could no longer be reached, or so as to avoid noise nuisance in neighbourhoods," Brussels Fire Service Spokesman Walter Derieuw said. Work resumed at the first sign of light.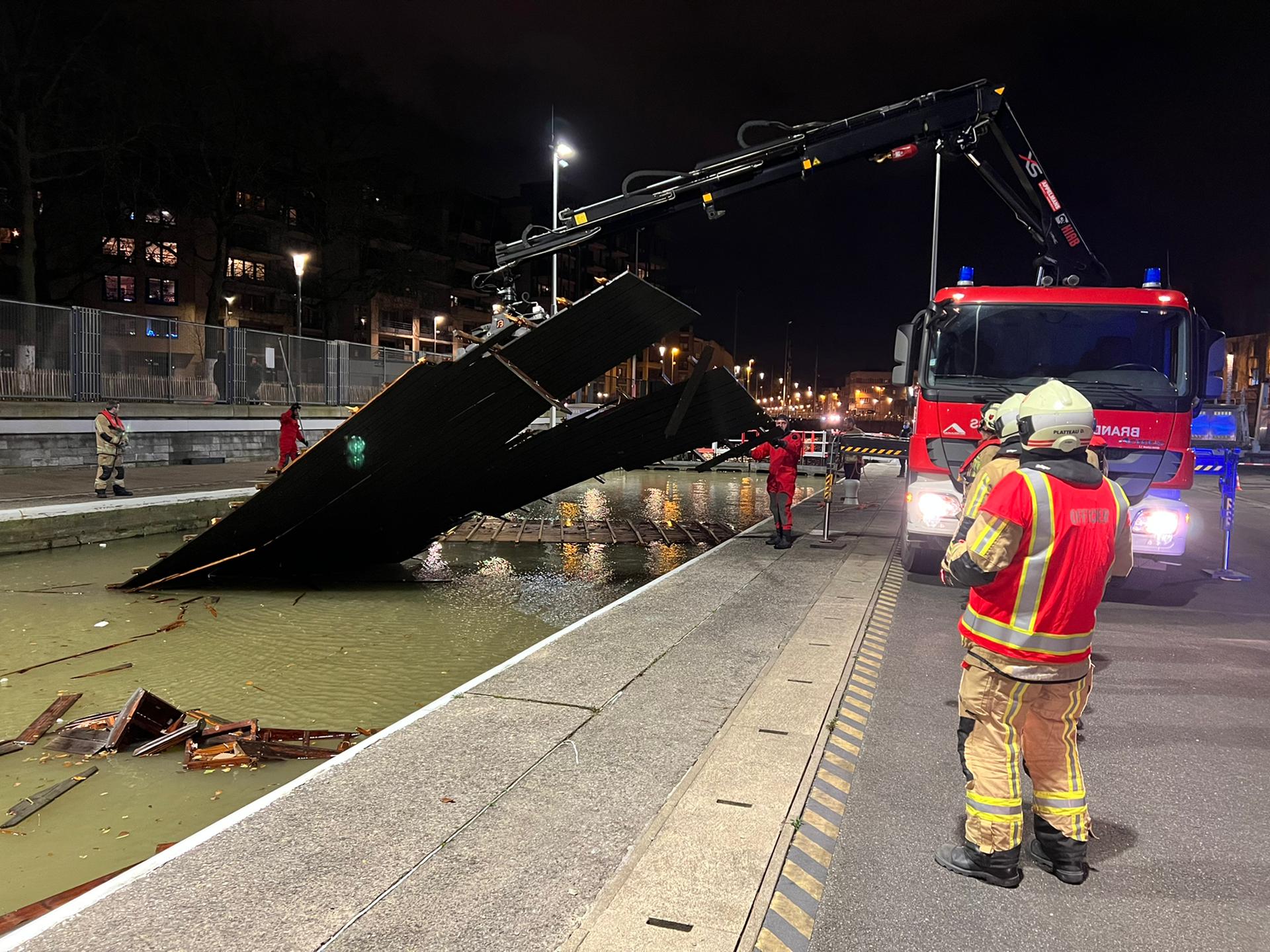 In Walloon Picardy, emergency services reported receiving over 600 calls for help since Friday afternoon. Most had been responded to, but about 100 to 200 still needed to be addressed on Saturday morning.
In Liège, where a crisis centre supervised by Mayor Willy Demeyer was set up at Police Headquarters to coordinate rescue, repair and clean-up operations, there were about 100 interventions by the emergency services on Friday afternoon and evening.
Emergency services in Wallonia continue to work
Walloon Brabant's fire service still had about 50 interventions to make on Saturday morning, especially in Braine-L'Alleud, Nivelles and Wavre. It received over 400 calls for assistance, worked until midnight on Friday, then resumed at 7.00 a.m. on Saturday.
Some roads had to be closed temporarily in the province, including the Wavre Road at Lathuy, National Highway 93 at Villiers-la-Ville, the Charleroi Road at Perwez, and National Highway 275 by Court-Saint-Etienne.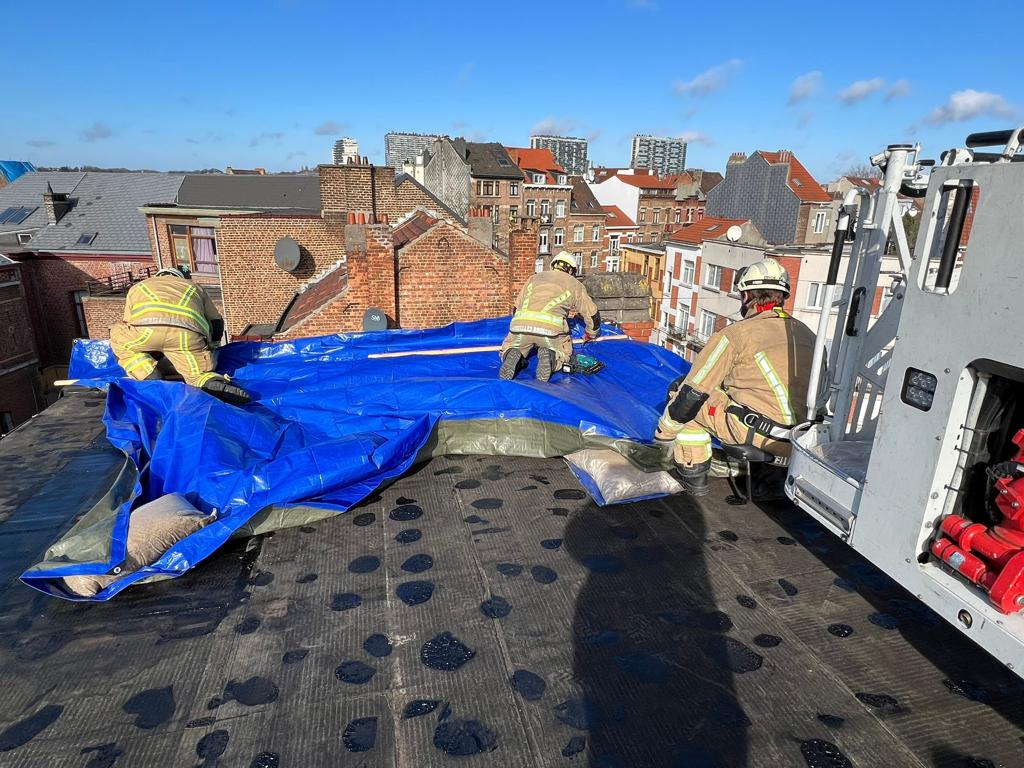 Train services were temporarily disrupted by the storm but were later restored. Belga reported that trains to the Netherlands had resumed. There were some disruptions elsewhere, for example on the line from Kortrai to Poperinge in West Flanders, between Ypres and Menin. Shuttles were arranged for commuters while repairs were being done, according to Infrabel, which expected the line to be fully operational by Saturday afternoon.
Meanwhile all parks, gardens and woods in Brussels, along with the parking lot at the Soignes Forest, have been closed until Monday, the Brussels Environmental Service announced on Friday in a press release.