A landmark resolution has been made after 175 countries agreed to forge an international, legally binding agreement to end plastic pollution at the UN Environment Assembly (UNEA-5).
Heads of State, environment ministers and other representatives endorsed the historic resolution on Wednesday in Nairobi, titled "End Plastic Pollution". The resolution addresses the full lifecycle of plastic, including its production, design and disposal.
"Today marks a triumph by planet Earth over single-use plastics. This is the most significant environmental multilateral deal since the Paris accord," said Inger Andersen, Executive Director of UNEP.
Bravo!! At #UNEA5 we have just gavelled the resolution paving the way for global action to #BeatPlasticPollution. The most important environmental deal since the Paris accord. The work starts now! Huge congratulations to Member States. pic.twitter.com/SyE8aBhMlP

— Inger Andersen (@andersen_inger) March 2, 2022
"It is an insurance policy for this generation and future ones, so they may live with plastic and not be doomed by it," she added. The agreement was endorsed at the end of a three-day UNEA-5.2 meeting.
Andersen stressed that the timing of the resolution was critical due to the triple planetary crisis of climate change, nature and biodiversity loss, and pollution and waste, which she said is "threatening to pull the very rug out from under the Sustainable Development Goals."
Becoming an epidemic
Plastic production dramatically increased in the previous years, from 2 million tonnes in 1950 to 348 million tonnes in 2017, becoming a global industry valued at US$522.6 billion (€506 billion), and it is expected to double in capacity by 2040.
The impacts of plastic production on human health and the pollution it will create through emissions on top of the existing climate change crisis is expected to worsen as plastic production continues its growth.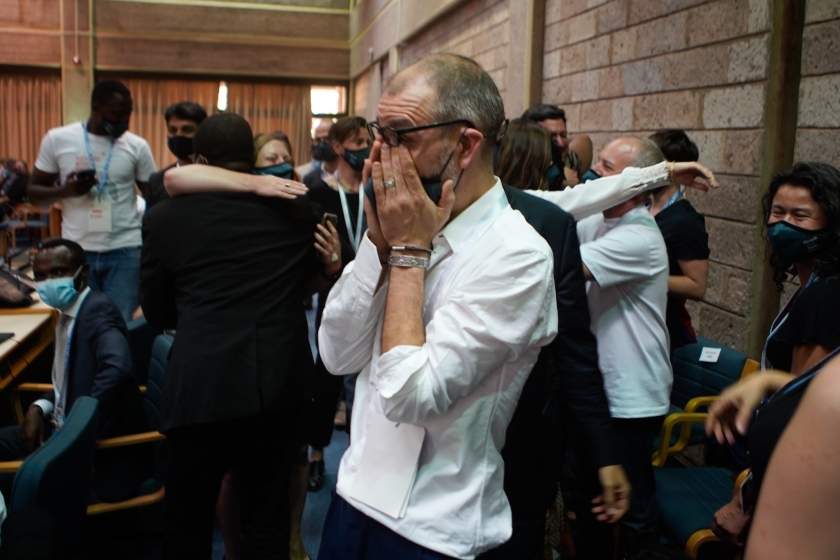 "Plastic pollution has grown into an epidemic. With today's resolution we are officially on track for a cure," said the President of UNEA-5 and Norway's Minister for Climate and the Environment, Espen Barth Eide.
Related News
An Intergovernmental Negotiating Committee (INC) will now work to complete a draft of a global, legally binding agreement by the end of 2024, which should reflect diverse alternatives to address the full lifecycle of plastics, as well as the need for technological advancements in the sector.
Andersen reflected that this is a "historic moment," but stressed that a lot of work lies ahead to deal with the "sheer scale of plastic pollution," and that every solution must be considered.