Companies that help people claim compensation from airlines have seen cases skyrocket as a result of the aviation sector's chaotic spring and summer months that saw thousands of flights being cancelled and delayed.
Over the last few months, people's travel plans have been heavily disrupted as a result of problems with airlines and airports and strikes by pilots, cabin crew and ground staff. This is resulting in a dramatic rise in the number of claims for compensation, according to report from De Tijd.
"In June, there were three times the number of claims than in May. In July there were even four times as many," said Claudia Brosche, legal expert at Europe's largest air passenger rights portal Flightright.
This increase is in line with the various issues that the aviation sector faced since the pandemic, during which companies made many staff redundant, and were ill-equipped to deal with the quick rebound in demand for air travel, despite the (largely unsuccessful) rush to hire new staff.
The issues were exacerbated by the many strikes, largely in response to the high work pressure put on remaining staff this summer.
June in particular was marked by strike actions; this saw thousands of flights cancelled between 20 and 27 June. Hundreds more were cancelled by Brussels Airlines in a bid to relieve the workload weighing on staff and cabin crew.
Thousands of cancellations, thousands of claims
While Flightright will not share exact data regarding the claims they have made, a similar company Yource (which is behind vlucht-vertraagd.be and vol-retarde.be, which are also popular in other countries) has dealt with more than 70,000 claims since April. More than 7,800 of these are from passengers in Belgium.
Despite rejecting tens of thousands of claims every month, this figure is still three times more than the company dealt with in the pre-pandemic year of 2019.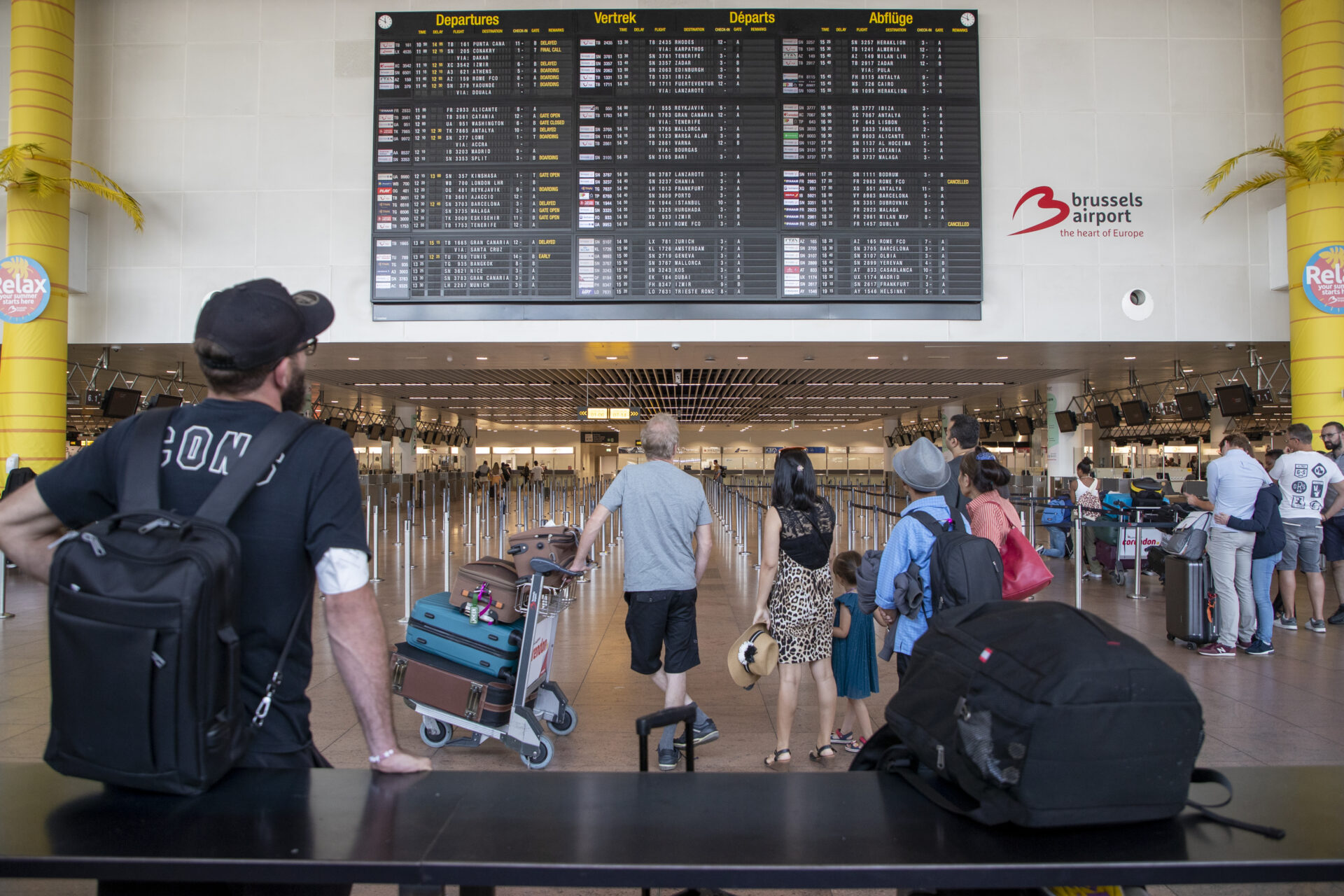 Airline passengers in Europe are well protected against cancellations and delays when the airline is at fault. Apart from getting a new flight or refund, travellers are also entitled to compensation of up to €600.
However, as reported by The Brussels Times last week, airlines are not always eager to meet their compensation obligations. This is where organisations like consumer rights association Test Aankoop and companies like Flightright and Yource can instigate possible legal battles with the airlines to ensure people get the money they are entitled to.
Related News
While these flight disruptions are bad news for travellers, it is welcome news for compensation companies who generally charge a commission of 25% to 30% on the compensation eventually obtained. Some also charge a handling fee in the event of a successful claim.
Claims companies took advantage of the wave of flight disruptions by increasing advertising for their services, which partly explains the increase in the number of claims being dealt with.