It's been a good week for train enthusiasts, with Belgium's aim to become a European rail hub coming closer to fruition. Western Europe already boasts a highly developed network that has in the past opened up the continent.
Yet alternative travel modes, low-cost flights in particular, have seen many turn their backs on trains, seduced by the cheap destinations offered by airlines. In the EU, less than 10% of travellers take the train. Which is not to say that people don't want to – if the option were there many would happily choose this efficient and comfortable alternative.
Thankfully, steps are being taken to cater to this demand, perhaps most excitingly with a number of night train connections due to land in Brussels in the near future. We often fall asleep on trains – occasionally with unwanted consequences. The allure of sleeping in a dedicated bunk and waking up in the heart of a distant city is both novel and nostalgic.
And the vision is becoming reality, with a night train already running between Brussels and Vienna, another starting between Brussels and Berlin from May, and now a direct link to Barcelona expected in 2025.
As ever, price will be a deciding factor as to how (and where) people go. For all the environmental nonsense of flying, airlines have to an extent democratised travel – bringing exotic vacations to many who could only dream of voyages further than neighbouring countries. With purchasing power taking a pounding in recent years, EU support will be needed to ensure that night trains don't become an unaffordable luxury.
Belgium in Brief is a free daily roundup of the top stories to get you through your coffee break conversations. To receive it straight to your inbox every day, sign up below:
The alleged death by suicide of Sourour Abouda in police custody has been put into question by the 46-year-old victim's family, who has expressed doubts over police's claim that she strangled herself with a jumper after being arrested. Read more.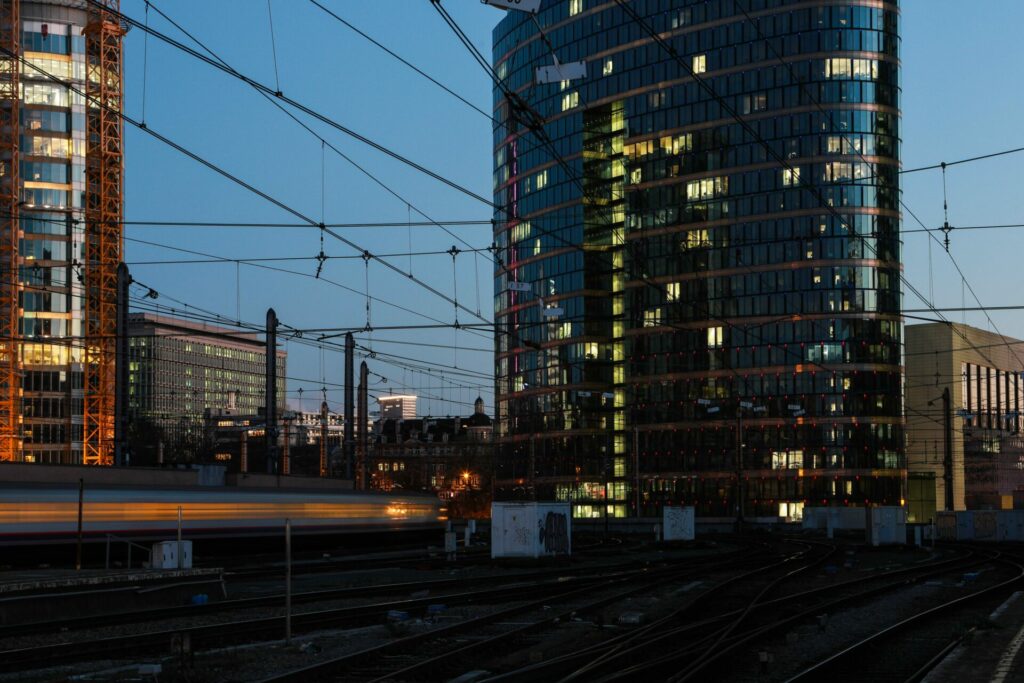 The highly anticipated night train from Amsterdam to Barcelona, stopping in Brussels and Antwerp, is expected to launch in two years, the company behind the initiative announced on Wednesday. Read more.
On the menu this weekend: an abundance of film festivals and charity cinema outings, as well as the tail-end of the Week of Belgian Music AND the Week of Sound. Read more.
The Flemish Parliament approved a historic agreement to divide Flanders into 15 districts as part of an "internal Flemish state reform" that aims to untangle the mess of inter-municipal partnerships and supra-local cooperations in the region. Read more.
Le Chou is Europe's most dedicated source of news. Catch up weekly on the biggest headlines with our roundup, all with an intentionally inaccurate and satirical streak. Follow live updates on Twitter and watch Le Chou TV on Instagram. Read more.
Mark MacGann, the former Uber executive who leaked sensitive information about the company's lobbying practices, has been called before a Brussels parliamentary committee on 15 February. The committee's members will seek to clarify MacGann's "close" relationship with the region's Mobility Minister Pascal Smet. Read more.
On this day, 3 February 1958, the treaty which created the Benelux Economic Union was signed by Belgium, the Netherlands and the Grand Duchy of Luxembourg in The Hague. Setting up a new type of international cooperation, this new regional entity would later inform the creation of the European Union. Read more.