More than one and a half years into Belgium's asylum reception crisis, the critical lack of space has been somewhat relieved by the opening of a new reception centre for minors in Brussels.
Fedasil, Belgium's Agency for Asylum reception, opened the site for unaccompanied minors in a former hotel on Boulevard Lambermont in Schaerbeek on Tuesday. Already it is providing a home for 15 unaccompanied minors of Afghan origin.
"This centre will deal only with unaccompanied foreign minors (NBMV). They will be assisted by a specific team who will guide them through education, administrative procedures, medical assistance and other issues," Fedasil explained in a statement.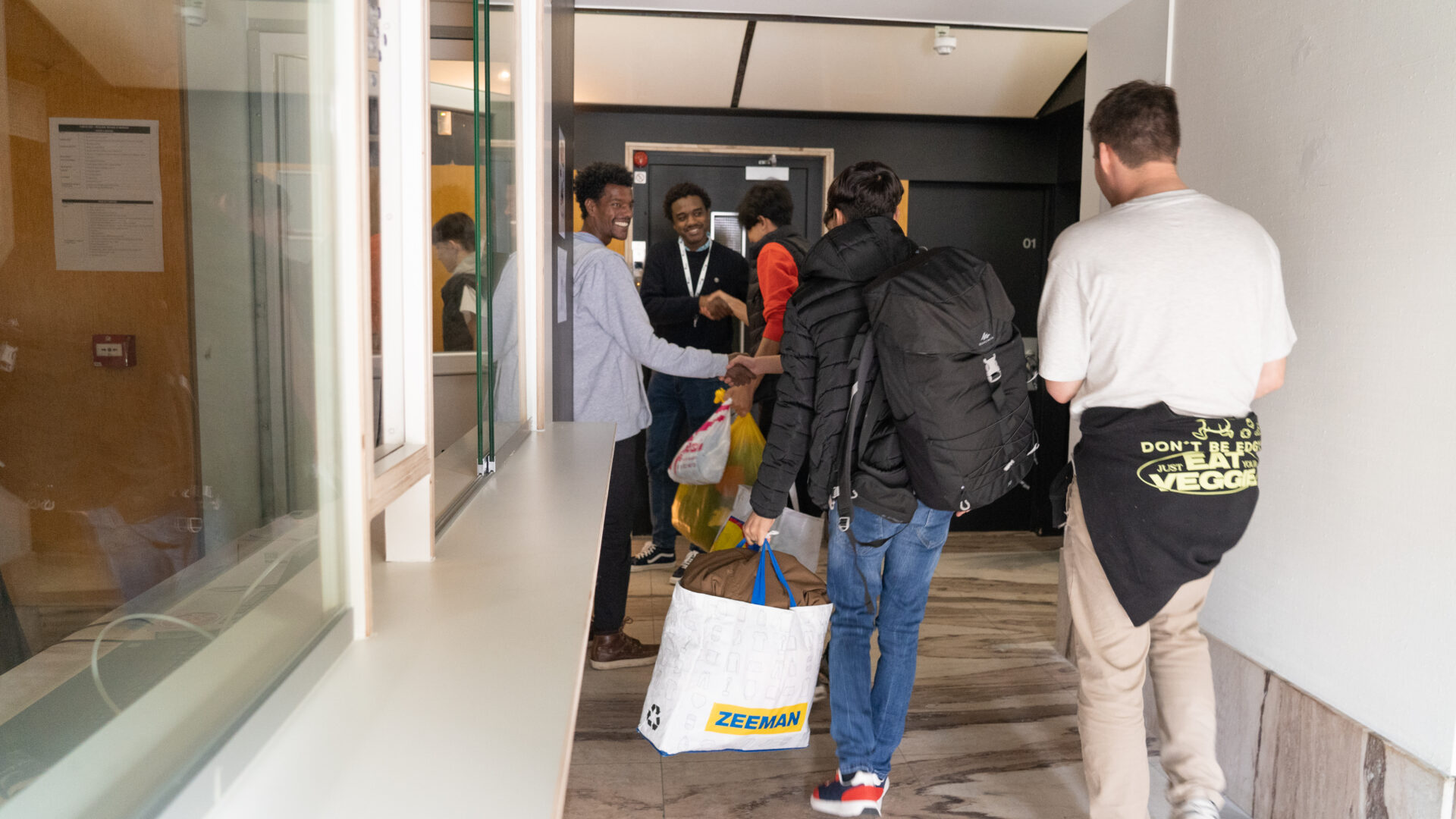 Many NBMVs in Belgium are left especially vulnerable without shelter, as highlighted by a recent study on minors around Brussels' South Station. They live from day to day, often subject to exploitation and deprived of a social network, making them easy prey to addiction problems.
Because of their migrant background and the trauma they have often experienced in fleeing their countries at a young age, they also require more help and assistance.
Three phases of reception
The reception process of NBMV under the guidance of Fedasil takes place in three phases: firstly being housed in an Observation and Orientation Centre (OOC) whilst it is verified that they are unaccompanied and a minor. Initial medical, psychological and social checks are also carried out.
After two to four weeks here, the young person is referred to a collective reception structure. The recently opened centre houses minors in this stage and guides them in their schooling whilst helping them gain greater autonomy. The final phase oversees their release from the system.
Related News
Fedasil noted that while the network now has a record number of 3,500 NBMV places and the inflow of these minors has been quite low since the start of this year, the challenges remain enormous.
"We have a huge shortage of reception places in the second and third phases, but also specifically for the most vulnerable profiles, such as young people under 15 years old who should normally be taken care of by Communities. In addition, a huge number of young people are waiting for a guardian."
This shortage in space and staff has seen thousands of asylum seekers of all ages denied the shelter they are entitled to in Belgium since October 2021. Many are left sleeping rough, sometimes for weeks on end.