When it comes to affairs of ethics, we all would like to believe that we stand firmly on the side of virtue, untempted by the easy road to riches or undue comfort. This idealism is shared and encouraged by the institutions that govern us and in liberal democracies, are supposed to be less fallible than the individuals they oversee.
But human organisations – unlike prized gemstones – are inevitably flawed; despite our assertions of purity, imperfections abound. Such is the case with Belgium's diamond dealings, an industry long-rooted in Antwerp that brings the expensive stones (often of dubious origin) to European buyers from around the world.
A recent investigation makes it ever-clearer that Belgium's billion-euro trade might not be as faultless as we would wish. In fact, one of the most reprehensible actors in the Russian invasion of Ukraine – the Wagner Group of Russian mercenaries suspected of war crimes – is most likely funding their grim interventions via Antwerp's diamond industry.
Belgium's Prime Minister has previously pushed back against calls for Belgium to sanction Russian diamond imports – a highly lucrative trade worth almost €2 bn per year. When pressed on the matter earlier this year, the Prime Minister expressed the view that this might only cut Belgium out of the deal, with Russia taking their business elsewhere.
But whilst this isn't an unreasonable concern, it doesn't justify his hesitation (or outright refusal) to push for international sanctions on the Russian export – as the EU has implemented elsewhere. On various aspects of Russia's bellicose campaign, Belgium has been quick to extol the part it plays in helping the afflicted Ukraine. Yet the moral hand it happily holds high is undermined by the other that puts money in the pocket of the aggressors.
Perhaps it's unrealistic to demand that the State embodies standards that we might all wish we follow but from which we often deviate. Examples of individual and organisational failures can be found from the most local to international levels. But acknowledging shortcomings doesn't excuse them and neglecting to address these matters is an especially dark moral stain in an industry that is already infamous for the human cost it incurs.
Think it's time to get serious about Belgium's dirty secret? Let @Orlando_tbt know.
Belgium in Brief is a free daily roundup of the top stories to get you through your coffee break conversations. To receive it straight to your inbox every day, sign up below:
By the end of November, the tax authorities had already sent out almost 4.85 million personal income tax assessment notices. For almost 2.3 million Belgians, the notices inform people that they will get money back. Read more.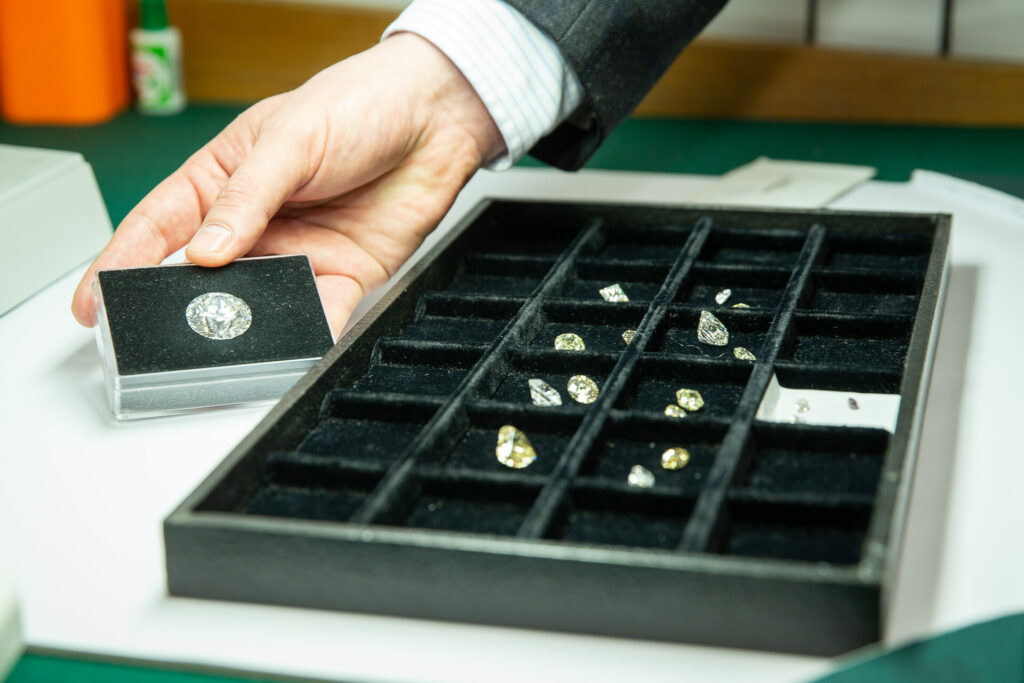 A notorious Russian mercenary group has been accused of exporting diamonds to Belgium via a front company in the Central African Republic (CAR), a recent report by De Standaard and international partners has found. Read more.
Contrary to what you might assume when walking through the centre of Brussels, there's more going on in the capital this weekend than just the Winter Wonders Festival. From the city's first "festival of ideas" to the beloved record fair, there is plenty to do! Read more.
The British Film Institute (BFI) has published the highly anticipated results of its international poll of film critics. Carried out once each decade and revealed in its magazine Sight and Sound, Belgian filmmaker Chantal Akerman has become the first female director to top the list. Read more.
Le Chou is Europe's most dedicated source of news. Catch up weekly on the biggest headlines with our roundup, all with an intentionally inaccurate and satirical streak. Follow live updates on Twitter or Mastodon and watch Le Chou TV on Instagram. Read more.
The sperm count in semen dropped 62% between 1973 and 2018, according to a global study by Israeli researchers. The declining sperm quality could cause serious fertility problems in the coming decades. Read more.
On Wednesday, the Brussels Regional Government granted a permit for the renovation and extension of the site of the former postal sorting centre at the Midi/South Station on Avenue Fonsny, announced State Secretary for Urban Planning Pascal Smet. Read more.