Amnesty International has criticised Belgium for its ongoing failures in the 1.5-year-long reception crisis, but also for prison overcrowding and the structural discrimination against foreign nationals in the labour market, in a report published by the NGO on Tuesday.
In its state of human rights in the world report, Amnesty International is critical of Belgium's inability to provide asylum seekers with the shelter and guidance they are legally entitled to, and the inaction of the Belgian state to solve this crisis, which started in October 2021.
A series of rights abuses have occurred in the country: from people sleeping on a long line of mattresses in front of the reception centre in Brussels, to minors and families with children left sleeping rough in freezing cold conditions, which pushed others to find their own alternatives, including in uninhabitable squats, leading to deaths.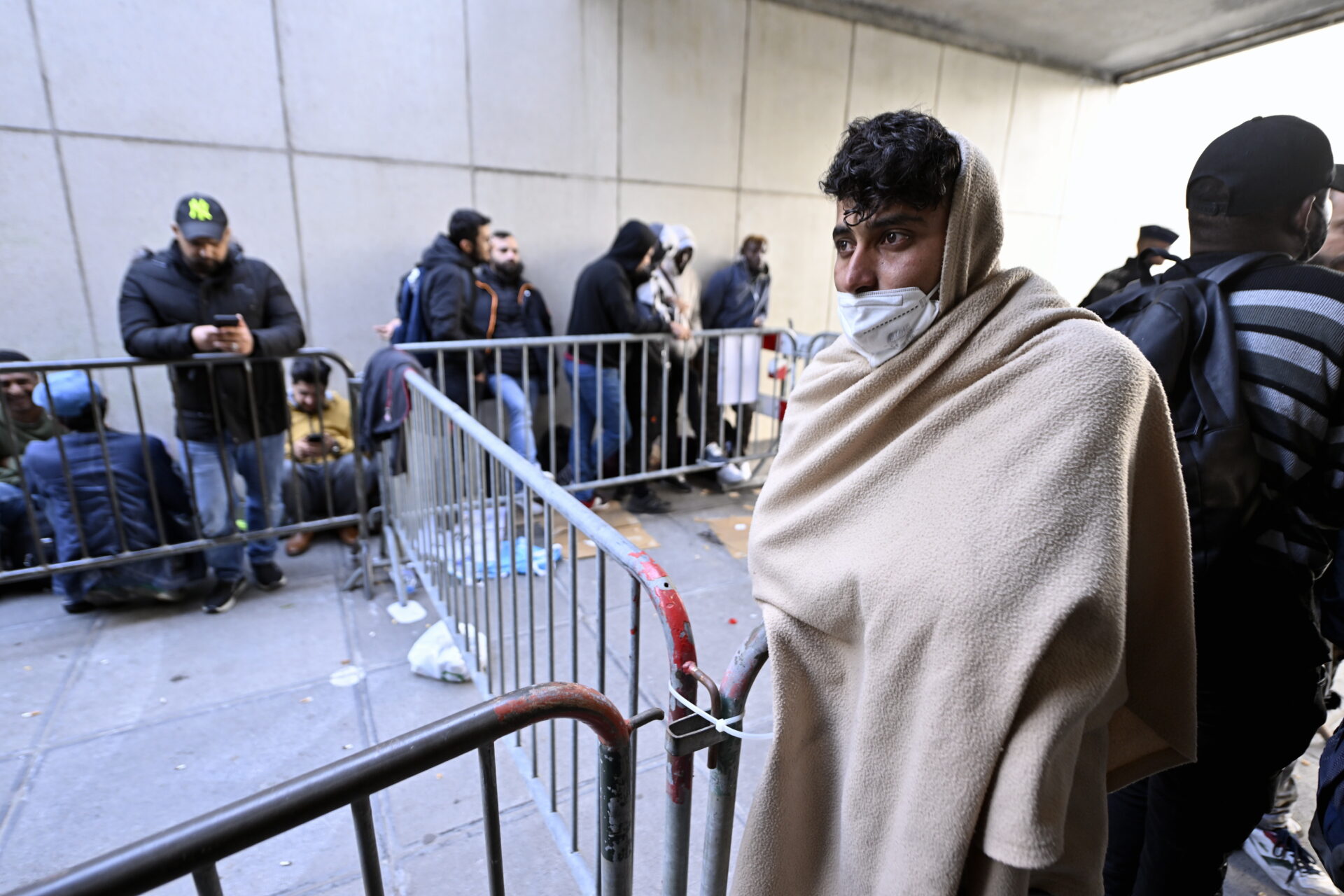 "The Belgian authorities continue to show themselves cruelly unworthy of the values they claim to uphold by leaving hundreds of asylum-seekers — including children — homeless and destitute, in total contradiction of their obligations regarding the right to asylum," said Philippe Hensmans, Director of Amnesty International's French-speaking Belgian section.
Neglect continues, despite convictions
Belgium's refugee agency and the state have faced thousands of convictions for failing to fulfil their responsibilities, however, even this level of legal action has not spurred any real changes.
"As if this shameful situation were not enough, the authorities persist in their negligence, irresponsibility and denial of the rule of law by ignoring several thousand Belgian and European court rulings," said Hensmans, adding that it is "high time that Belgium proved that respect for human rights is not an empty promise."
It also scolded Belgium for refusing Afghan applications for international protection on the basis there was "no longer a real risk of becoming a victim of random violence" in Afghanistan, despite the return to power of Taliban groups.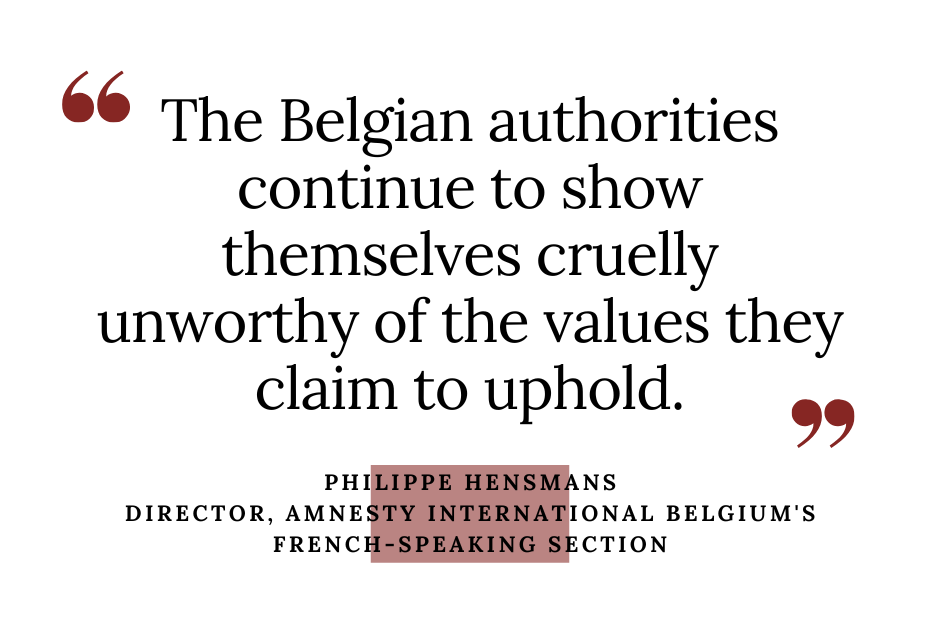 Amnesty criticised other EU countries for their handling of asylum seekers and noted the contrast between the reception of Ukrainian refugees, who were welcomed with open arms, while many have left their doors closed to those seeking to escape war and repression in Afghanistan, Libya and Syria.
"Such examples confirmed to the rest of the world that the West's support for human rights is selective and self-interested," emboldening countries like China, Saudi Arabia and Egypt to "escape or ignore criticism of their human rights records."
Racial discrimination and prisons
The reception crisis is not the only aspect that worries Amnesty when it comes to respecting human rights in Belgium. The report also pointed to the "direct and persistent" structural discrimination against people of foreign origin, in the labour and housing market, but also by the police.
Related News
The report also referred to the overcrowding in "dilapidated" prisons where detention conditions are described as "inhumane", particularly because of the lack of access to sanitary facilities and medical care, and the fact it sells weapons that are "likely to be used to commit serious violations of human rights and international humanitarian law."
However, Belgium did receive a good mark with regard to sexual and gender-based violence and how they are established in the law, as well as efforts made to assist victims of sexual assault and violence.
In June, new criminal provisions about rape and other sexual violence that centre around the concept of consent entered into force, while the law also decriminalised sex work.