To gauge sentiment on public affairs, nothing makes dissatisfaction quite as clear as a strike. On matters of policy, there's never any shortage of criticisms to aim at governments and institutions. But to coalesce around a single, particularly displeasing issue highlights a more acute failure that is growing unsustainable.
Belgium has seen a number of civic movements bring disruption to public services, the last being two weeks ago and still more are in store. But it isn't only the public sector that is showing its frustration through industrial action. In the face of ever-mounting energy bills, a growing number of households have indicated that they are prepared to stop paying, such is their discontent with the lack of government assistance.
The results were revealed in a survey of Belgians in all regions and were especially notable in Wallonia, where 43% of citizens stated contemplating not paying their energy bills. Of course, there is a difference between talking the talk and actually refusing to pay bills. But the findings do indicate both the exasperation with the present situation and the point many have been pushed to.
Whilst the survey asked only if respondents are considering not paying energy bills, the present economic outlook makes it likely that many can't pay, whether they would like to or not.
Ministers have stressed on several occasions the need for EU-wide assistance, asserting that Belgium by itself is too small to tackle the issue – "it is only at the European level that we can stop the bleeding", De Croo has insisted. Yet this line of argument loses credibility in the face of profits harvested by energy providers in Belgium.
Would you not pay? Let @Orlando_tbt know.
Belgium in Brief is a free daily roundup of the top stories to get you through your coffee break conversations. To receive it straight to your inbox every day, sign up below:
Belgium is home to a number of renowned institutions with students coming from around the world to study in the higher education system. But the step from school to university can be daunting, especially for those unfamiliar with the procedure. If you're wondering where to start, here's a low-down of the need-to-know facts for you to make the right decisions. Read more.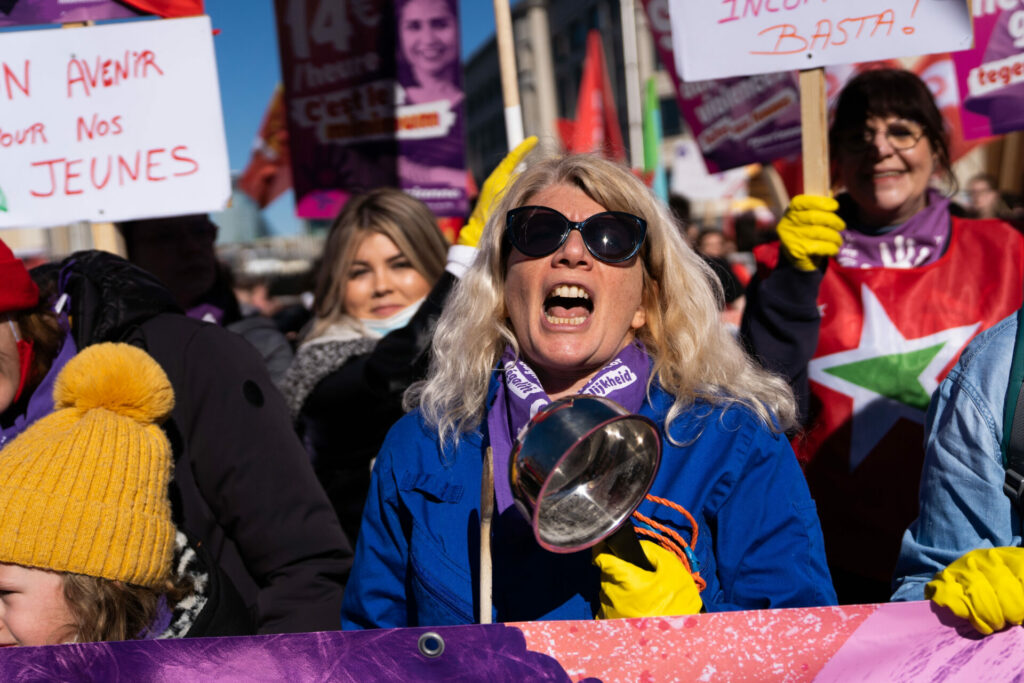 Polling institute Kantar has surveyed over 1,000 Belgians on the ongoing energy and climate crises, finding that one in three respondents are considering not paying their upcoming energy bills. Read more.
In recent years, an urban development project on the Tour & Taxis site has triggered the revival of historic buildings of Brussels, from the Royal Depot to the Gare Maritime. As part of ambitions to make the area even more liveable, it will be made entirely car-free from 2023. Read more.
Belgium is among the most ambitious European countries when it comes to people wanting to become self-employed in the future, either as a first or secondary occupation. Read more.
A week before the Red Devils' first match in the highly controversial World Cup in Qatar, the Royal Belgian Football Association (RBFA) has decided to cancel its official fan village – planned to be set up just outside of Brussels, in Vilvoorde – amid general disinterest in the tournament this year. Read more.
Brussels Airlines unveiled today its new football-themed plane – Trident – to honour Belgium's national football teams. However, the unveiling did not quite go to plan. Read more.
A stunning restaurant called Het Smaaksalon opened in 2012 in a grand town house in Hasselt. The building, known as Huis de Corswarem, was built at the end of the 19th century by a wealthy Hasselt family. It is a spectacular Neoclassical mansion decorated with pillars, chandeliers and oil portraits. Read more.