With Morocco beating first Belgium and then Spain to make the quarter-finals of the FIFA World Cup for the first time in history, their fans have taken to the streets of Brussels to celebrate.
As the World Cup in Qatar enters its final stages, fans across the world were very surprised at the absence of previous world champions Germany and Spain, and even Belgium's beloved Red Devils – some of international football's most well-known teams. The progression of the latter two was halted by an unlikely source: Morocco, which beat Belgium 2-0 in the group stages, and Spain in a penalty shoot-out victory in the round of 16.
With a youthful side and the newly appointed Walid Regragui as head coach, the Moroccan team set up a water-tight defence which has seen them only concede one goal throughout the tournament. That, in combination with silky players on the wings capable of creating a chance out of nothing has seen the Atlas Lions make the last eight of the World Cup for the first time in their history.
Related News
Furthermore, given the number of citizens with Moroccan ancestry in Belgium, Morocco's progress is of added interest to the country, as the team "shocked us all by making history," human rights lawyer and Morocco supporter Yassine Boubout told The Brussels Times.
Having watched the matches at a youth centre, a Moroccan tea room and a Belgian bar, Boubout admitted that their string of victories had taken him and his friends by surprise. "I do not think anybody really expected them to go this far, not even my friends who were massively hopeful."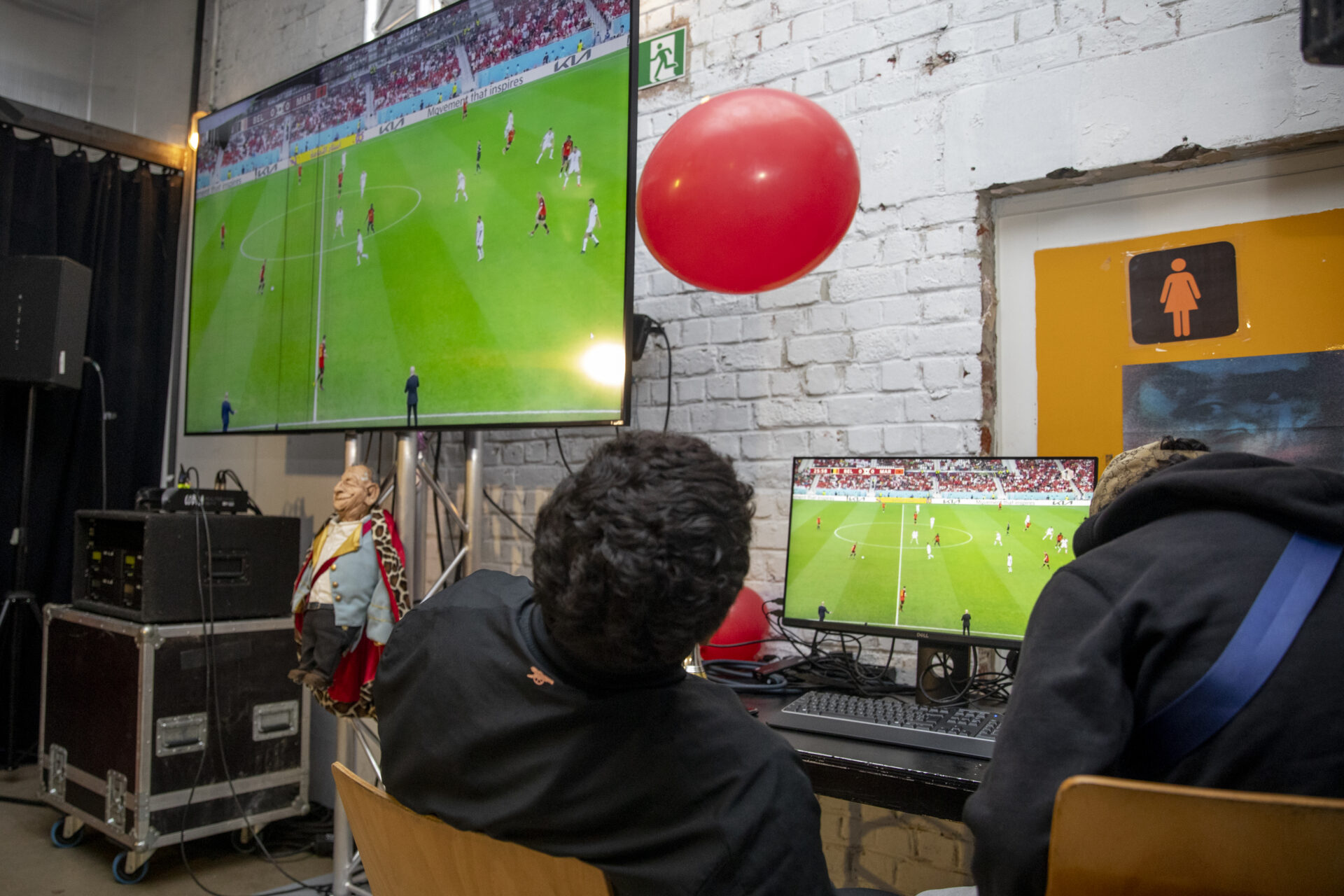 He then explained how Moroccan support in Qatar had spurred the team on. "In Qatar, it feels like Morocco is always playing the home game, with over 200,000 Morocco fans filling up to 80% of the stadiums." Support has also extended into Belgium, as Boubout often saw Belgian-Moroccans with a flag draped for each country.
However, scenes following Morocco's 2-0 win over Belgium turned violent as fans clashed with police officers in the centre of Brussels, which generated negative media coverage of Morocco fans in Belgian outlets. When asked about this, Boubout said that he "sort of expected it, as it is the sort of the stuff that gets you clicks."
For him, this was also a way for some to stigmatise certain groups of society: "you now have politicians coming on TV saying we have a problem with Moroccan 'culture' and so on."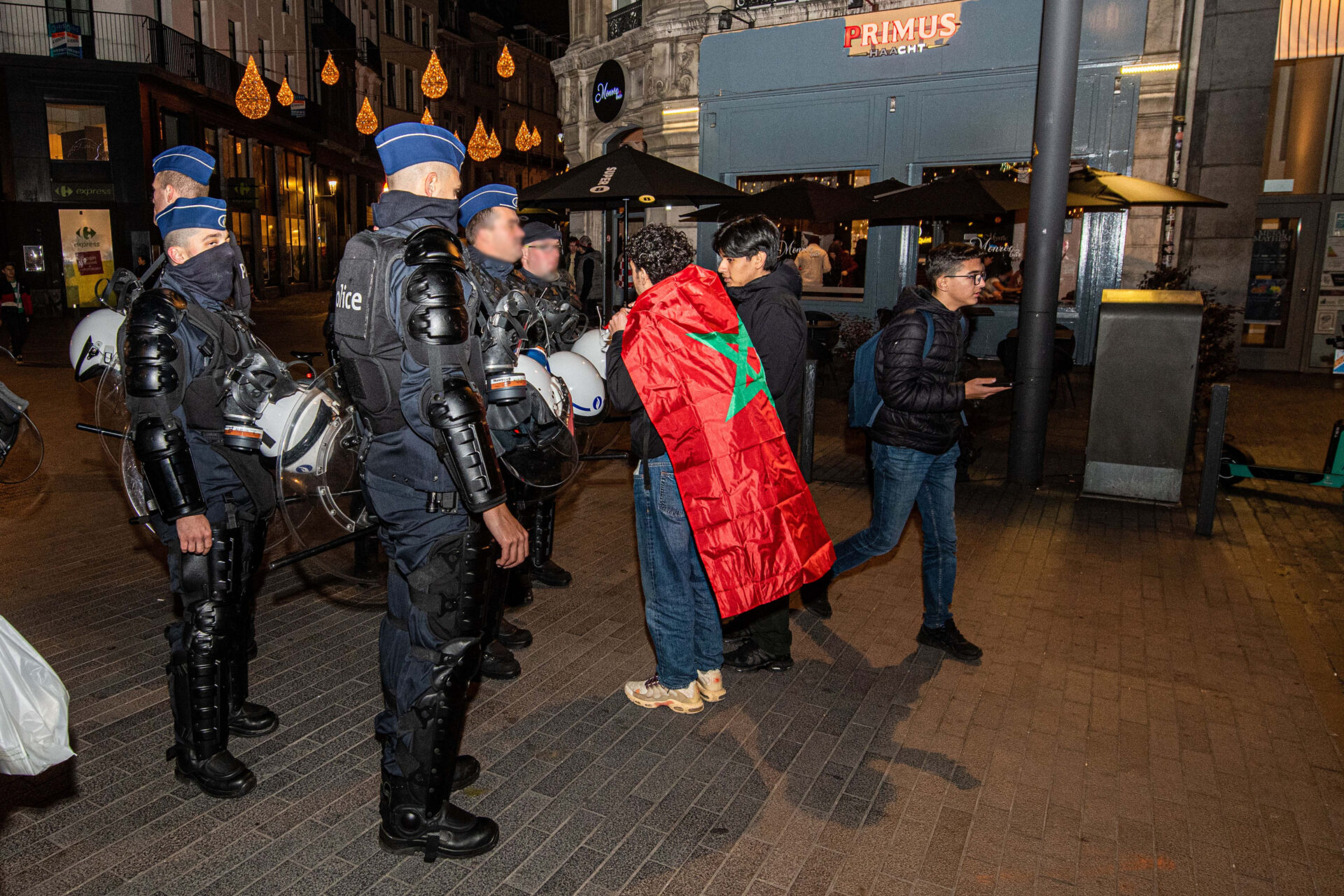 Furthermore, he remarked that a 'Gilets Jaunes' protest ('yellow vests' protest, in which demonstrators advocated for economic justice) in late 2019 "had 'destroyed' the whole of Brussels for over a week and never received the same media coverage" as these recent riots did.
Commentators even posed questions about the Moroccan community's 'integration' as a whole, even though these incidents were only perpetrated by about 100 of the 400,000 people of Moroccan ancestry living in Belgium. In Boubout's view, this comes from a double standard imposed on Belgian-Moroccans, who feel excluded as Belgians but are then told not be proud of their Moroccan roots.
"Either you tell us to support Morocco and we stay Moroccan, or to support Belgium and treat us as Belgians." He also attributes this to a 'small-minded' mentality in the country, despite it being "a place where you can have multiple nationalities and come from different cultures, and be proud of all of them."
To that end, he will continue rooting for Morocco on Saturday at 16:00 when they face Portugal in the quarter-finals, where he believes the final score will be "1-0," but for who? "We will have to wait and see."