The Brussels Times's weekly image compilation is back, bringing you the five images that captured the Belgian news week from 29 January to 3 February.
Whether it was Angolan rats, a Belgian hockey loss, the country's European quarter, police protests, or moody cows, this week delivered a slew of memorable photos.
I smell a rat!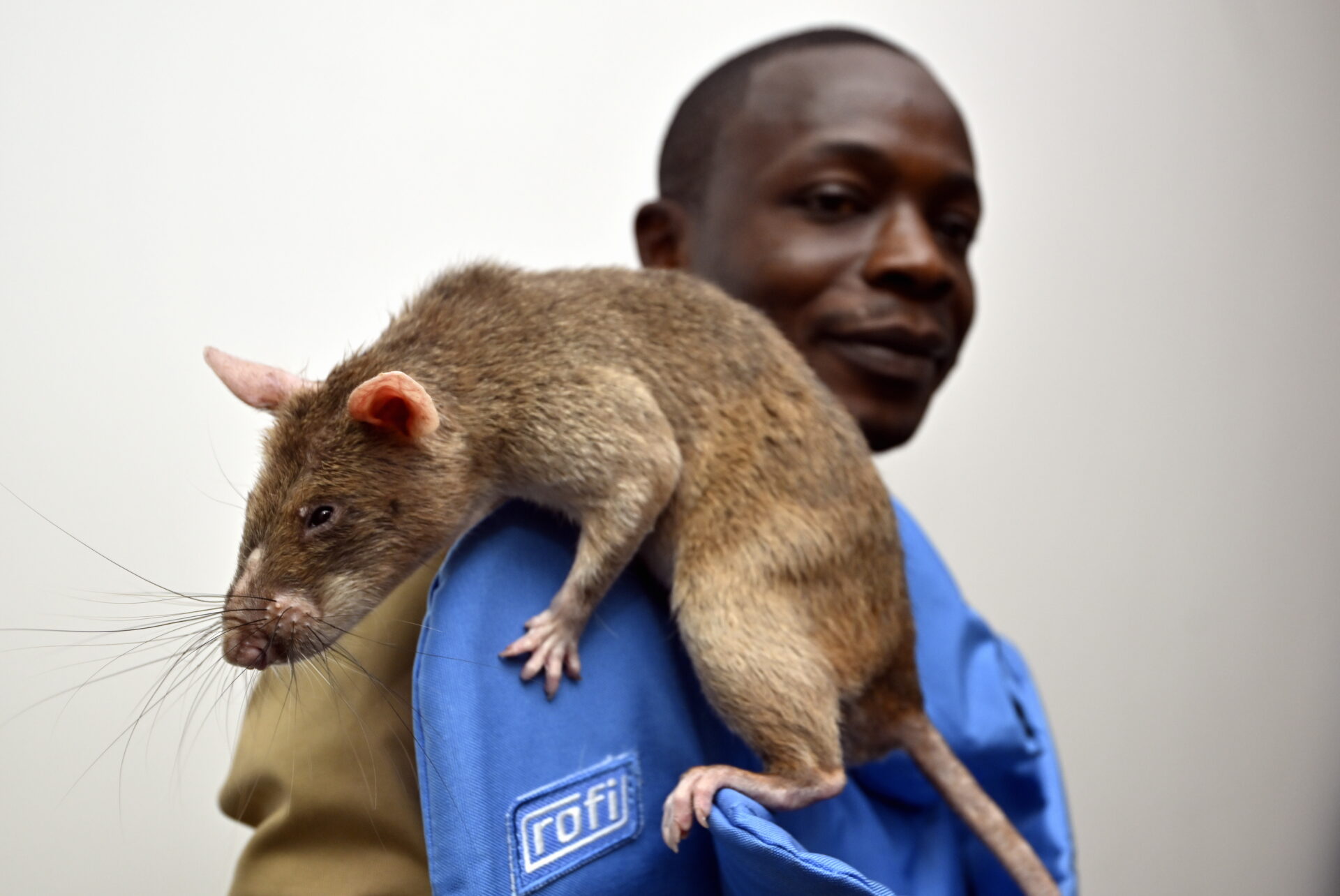 Belgium's Foreign Affairs Minister Hadja Lahbib is currently on a working visit to the African countries of Angola and the DRC.
Luanda was among the cities she managed to visit, even catching the presentation of a demining project in the Angolan capital. Funded by the Belgian State, the project is seeking to save animals such as the rat seen in the picture above.
Silver medals and shelled mascots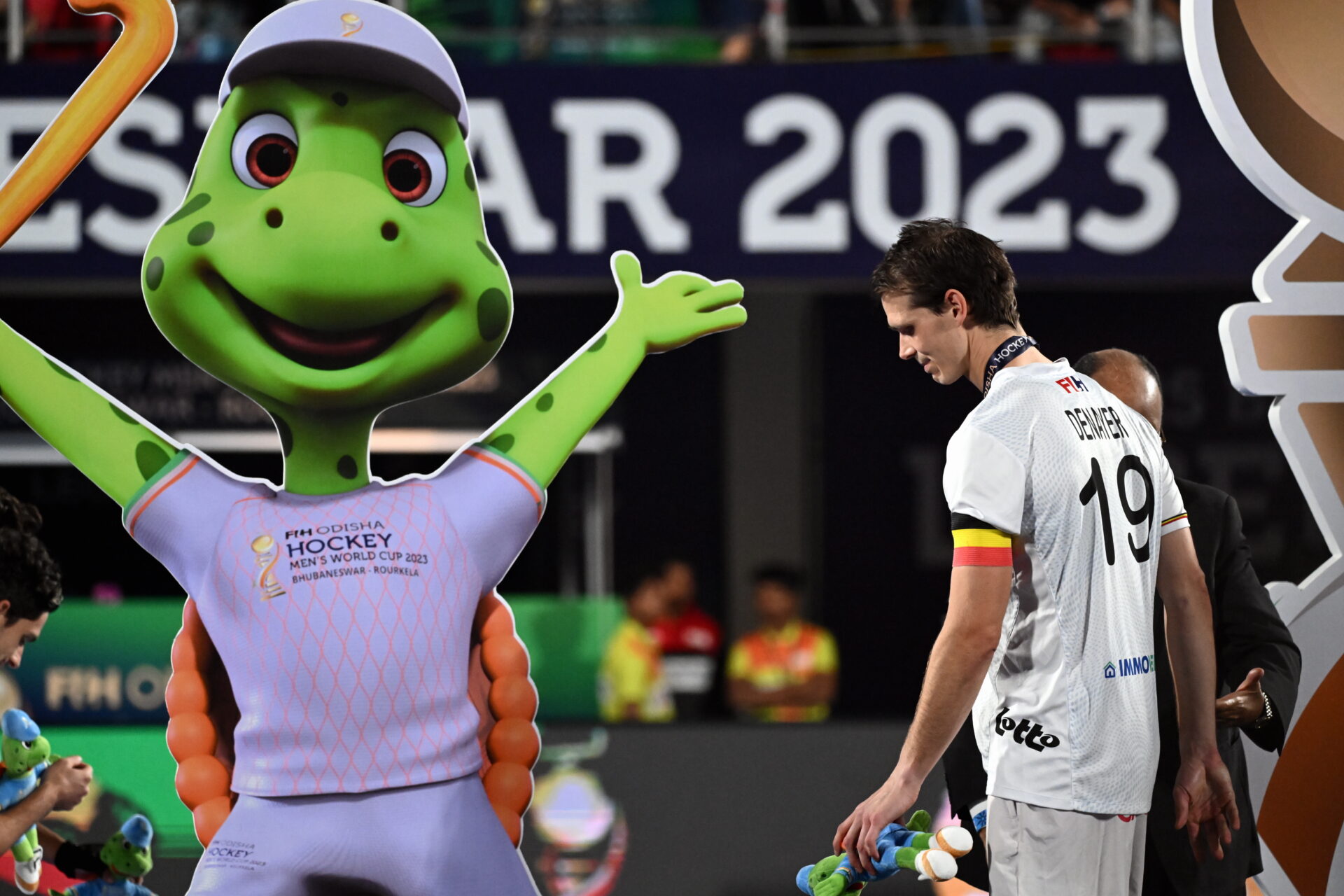 Last week, the Red Lions' semi-final win over the Netherlands in the 2023 Men's Hockey World Cup, to set up a showdown final with Germany.
Related News
However, Belgium was on the losing end this time around, with Felix Denayer having to collect his silver medal next to Olly the turtle, the competition's mascot.
Solemn Schuman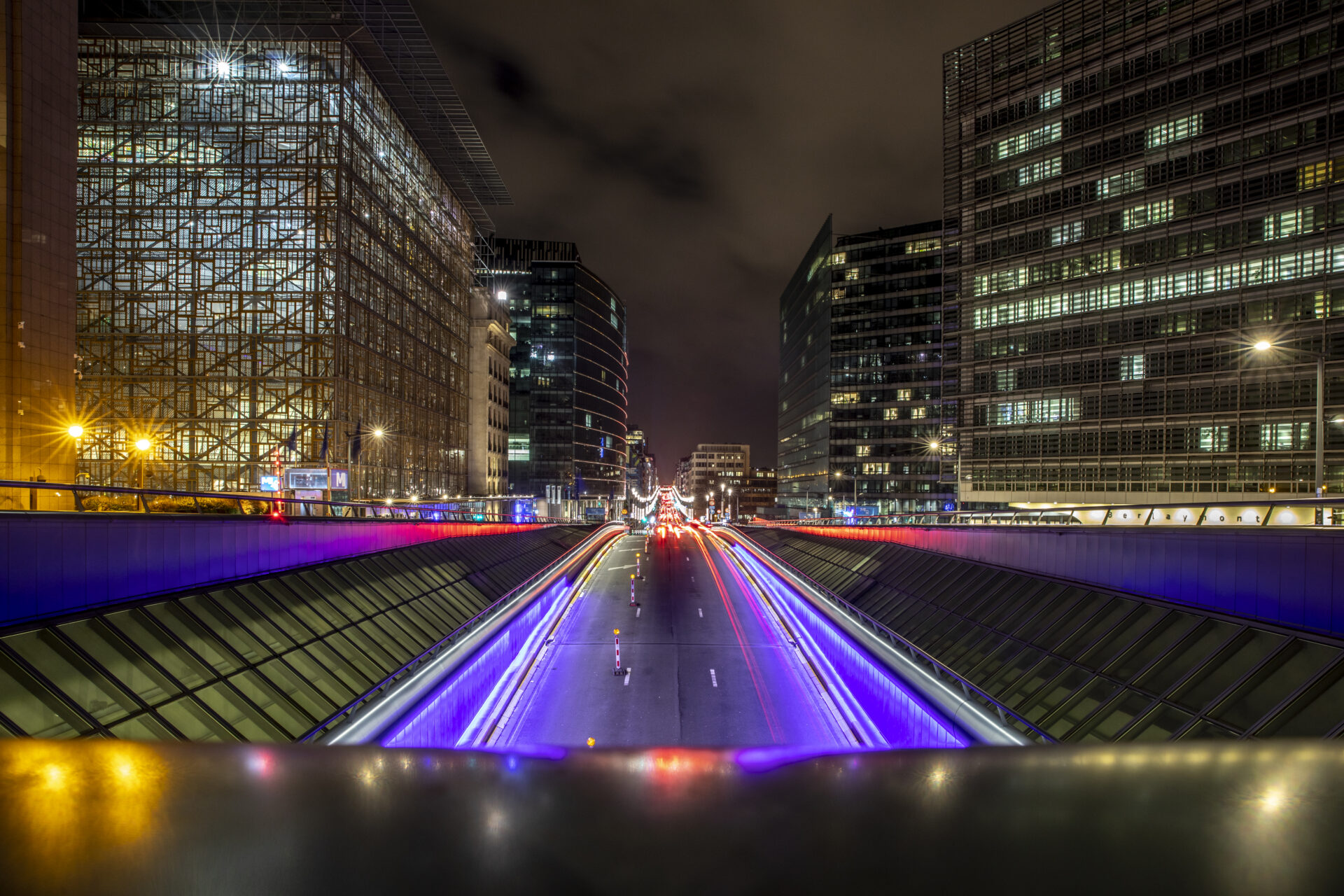 The picture above shows the Belliard tunnel, which leads to Schuman. The metro station is at the heart of Brussels's European quarter, and this week, was also the scene of a tragic incident this week.
On Monday evening, a man attacked passengers inside the station with a knife, before being quickly apprehended by police. Several people had to be brought to hospital but none were seriously harmed. The man was known to have suffered from psychiatric issues.
Thin blue line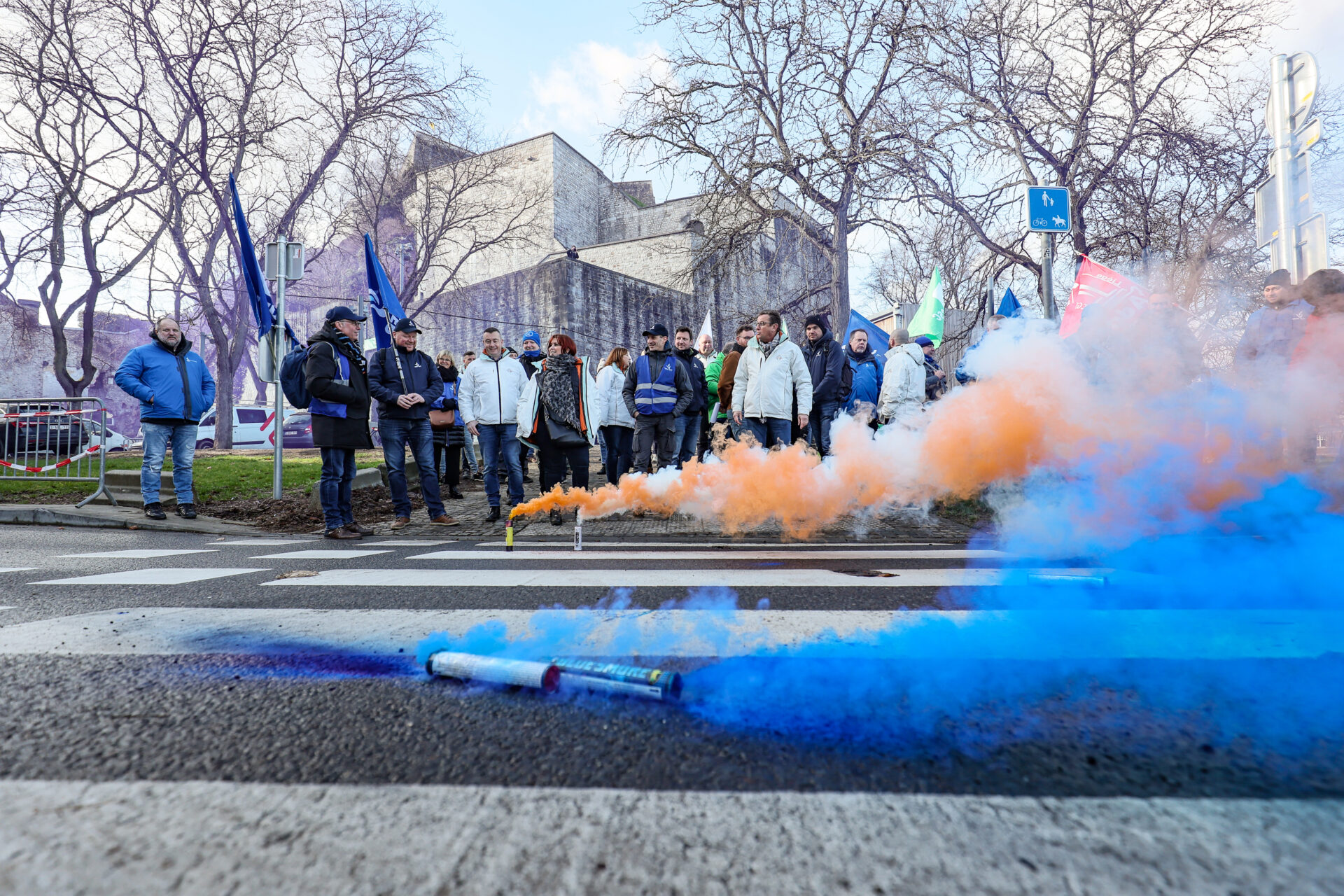 The Walloon Parliament was the site of a police protest on Wednesday, with union representatives calling on regional authorities to help them break a budgetary deadlock with the Federal Government.
Police officers were left disappointed over a pay rise proposed by the government in October of last year, with further discussions failing to bear fruit.
Bothered bovine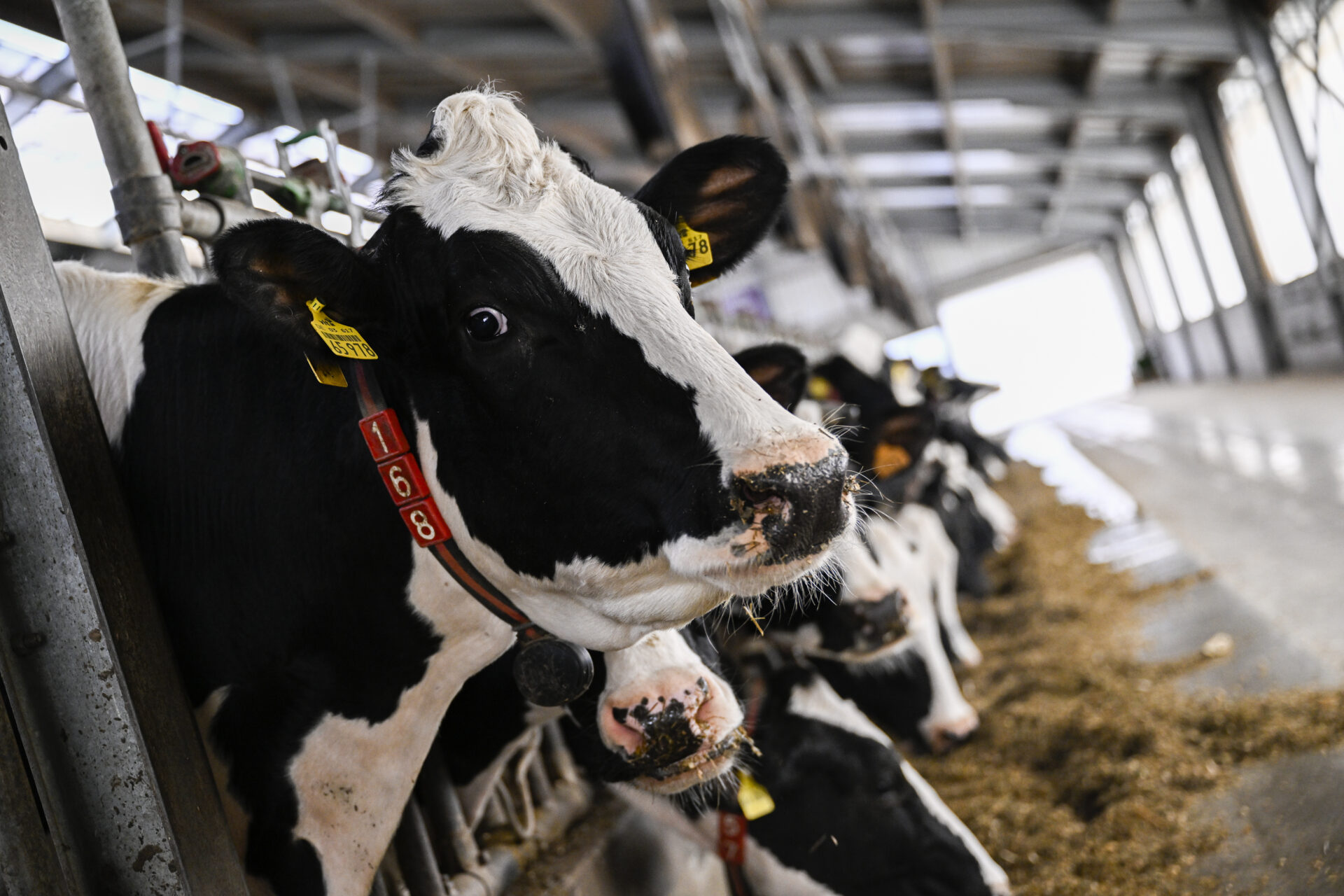 The Boerenbond organisation that promotes the interests of Flemish farmers has presented their latest investment for innovative nitrogen solutions in the agricultural sector.
However, the cow pictured above appears concerned, maybe due to the recent news that mad cow disease was discovered on a Dutch farm for the first time in almost 12 years.
Do you have an image to share with us? Let us know by emailing info@brusselstimes.com with the subject "This week in photos: Submission" for a chance to feature in The Brussels Times.