Last week, the continent's energy crisis pushed prices at the pumps ever higher with the cost of diesel well in excess of €2 per litre. As if this wasn't bad enough for individuals, service stations were forced to sell at a loss as Belgium's consumer price caps failed to keep up with the wholesale fuel prices creating an unsatisfactory situation for all involved.
However, for those who don't own a car these price hikes, epic though they are, can easily be a bit abstract and, mercifully, not a fixture of our weekly budgets. Indeed, thanks to Belgium's soft spot for company cars, there is no shortage of drivers who have been spared the soaring fuel costs by their employers footing the bill.
Yet it isn't only motorists who have fallen victim to the energy crunch, with the shockwaves now spreading to many other consumer sectors. If fossil fuels are the essence of our motorised economy, food – and more specifically bread – is the base of many diets and a daily expenditure in many households.
Indeed, the index price has long been used by analysts as an indicator of the health of a nation's economy and an obvious reference when calculating the cost of living. Although bakers in Belgium can now set their own prices for bread, the reference sales price still serves as a guide to fluctuations in the cost of groceries.
So an increase of €0.30 is by no means insignificant and reflects increases elsewhere in the production process and supply chain. Admittedly, 30 cents more won't break the bank for individuals, but with inflation at its highest level in a generation, a general shrinking of disposable household income will make itself felt with even the most basic of purchases.
Belgium in Brief is a free daily roundup of the top stories to get you through your lunch break conversations. To receive it straight to your inbox every day, sign up below:
The price of a loaf of bread will rise this year by 30 cents to €2.70, according to calculations from Bakkers Vlaanderen, the Flemish bakers' federation. Read more.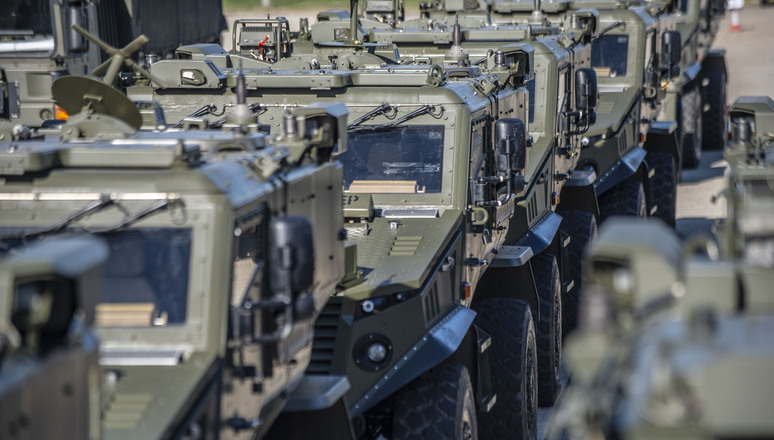 NATO Secretary-General Jens Stoltenberg said he fears Russia could use chemical weapons in Ukraine, according to an interview published on Sunday in the German newspaper Welt am Sonntag. Read more.
An explosion in a house in Brussels on Monday around 08:30 has injured two people, according to the Brussels fire brigade. Read more.
Belgium's Treasury Department has frozen some €10 billion in Russian assets in the past two weeks, according to figures from the Finance Department computed by L'Echo and De Tijd. Read more.
As the Russian invasion of Ukraine worsens and evidence of civilian casualties mounts, more and more western companies are pulling out of the country under pressure from investors and consumers. Read more.
As a journalist who already works from home, lockdowns did not change my life much. However, when you don't have an office, it's nice to hold meetings in a familiar, friendly café. Read more.
A waterfront walkway in Kortrijk leads to the relocated Texture museum. Now based in a vast former warehouse, the museum is dedicated to the local flax industry. Boring, you might be thinking, but you'd be wrong. Read more.